COVID-19 scam ads decline, but AI systems risk catching legitimate vaccine messages in their traps
May 10, 2021 • 4 min read
•
•
Ads promoting fraudulent sanitizers and specious coronavirus remedies or linking to fly-by-night websites selling overpriced masks still clog up the digital ad supply chain, companies that monitor advertising creative for programmatic ad firms say. While there has been a decline in the share of ads featuring COVID-19-related messaging that is considered suspicious, they're still out there. And systems on the lookout for them have the potential to trip up ads carrying important public health information to combat vaccine skepticism.
Around 31% of all coronavirus-related ads assessed by The Media Trust in February 2021 were labeled as "coronavirus suspicious," down from 62% of all ads in the broad coronavirus category between July and November 2020, according to the company, which uses automated and human monitors to evaluate ad creative for programmatic ad firms. The company includes ads promoting cleaning services or sanitizers that claim to kill nearly 100% of coronavirus as well as those promoting highly sought-after products like N95 masks at exorbitant prices in its suspicious COVID-19 ad category.
Monitoring for COVID-19 scam messages — a whole new arena of information — is an evolving science, requiring technologists to develop and continuously update ways to detect problematic ads. Throughout the past year, The Media Trust has looked to official resources like the Centers for Disease Control and Prevention to inform lists of keywords it uses to watch for ads hyping phony cures or products deemed inappropriate for treating coronavirus, which include terms such as "covid-aid tincture," "corona destroyer tea" and "hydroxychloroquine."
Another firm that monitors ads and content for brand safety, AdVerif.AI, has continued to spot ads promoting phony protections against the virus. The company's technology — which identifies images and text — has picked up ads promoting fake COVID-19 mineral cures and antibody tests, said Or Levi, AdVerif.AI's CEO and co-founder. However, the volume of bogus ad impressions seem to be relatively low as of late. In March, across roughly 1,000 U.S.-based sites, the company detected 3,500 ad impressions that it deemed fraudulent.
Bad content feeding on bad ads
Meanwhile, some publishers that use services for monitoring ads coming in from programmatic marketplaces are not necessarily worried about the content of ad messaging as much as they are concerned with keeping "heavy" ads featuring video or other elements that can slow their sites' page-load speeds, said Justin Wohl, chief revenue officer at Salon. The publisher relies on maintaining a price floor for ad inventory as a natural defense against unwanted advertising. "We tend to think that we're able to block at least a good chunk of those bad actors by putting a price war in place," he said.
Nonetheless, as many advertisers themselves have stayed away from legitimate COVID-19 related content throughout the pandemic, they've left gaps for less palatable ads to seep through. "A great way to get people to your scam sites is cheap programmatic advertising, which was truly in abundance during the first half of 2020 and still remains high," said Cory Schnurr, head of marketplace innovation at The Media Trust. "Once a [demand-side platform] or buying platform wises up to your scam, you just move onto the next domain or next platform and repeat the process."
At risk: legitimate public health ads
Now, as the pandemic era rounds the bend into a vaccine distribution phase, the latest issue on the radar is fake vaccine ads and services. Shnurr said ad tech clients originally feared an onslaught of ads pushing fake vaccines or services phishing for social security numbers or requiring people to pay in order to schedule vaccination appointments. However, he said, "The actual amount of scam vaccine creative is lower than we or our clients initially anticipated," because other COVID-19 related scams promoting false air purification promises or over-priced masks "are simply easier and probably more lucrative."
Perhaps the most important risk to guard against might not be COVID-19 scams, but rather against unintentionally preventing or flagging ads from small, local health departments or organizations disseminating important public health messaging or promoting vaccine appointments, which could get caught up in these monitoring systems. The Media Trust updates its categorization strategy and taxonomies to minimize AI detection of public service announcements, and rather than blocking ad creative, labels it for review by partners distributing ads, according to Schnurr.
But that might not be enough for publishers, said Wohl, who said he'd want a way to approve creative flagged by ad systems to "make sure you're not accidentally catching the good guys in the snare."
https://digiday.com/?p=413740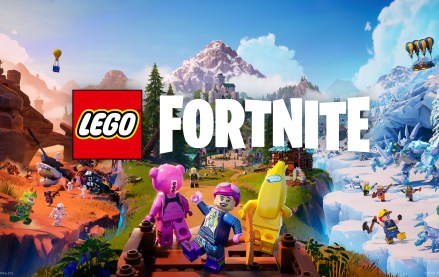 December 7, 2023 • 4 min read
The game worlds of "Lego Fortnite" are 20 times the size of the digital environment of "Fortnite: Battle Royale" — and they're built completely out of virtual Lego bricks, making the entire experience a showcase of the Lego brand.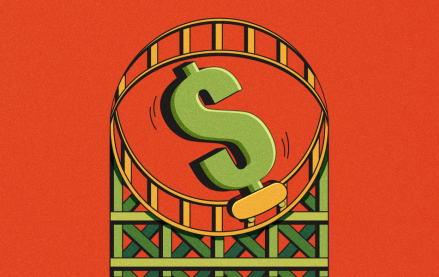 December 7, 2023 • 5 min read
In this week's Digiday+ Research Briefing, we examine the challenges facing programmatic advertising, how publishers, brands and retailers are giving up on X, and how publishers and brands are rapidly increasing their use of AI, as seen in recent data from Digiday+ Research.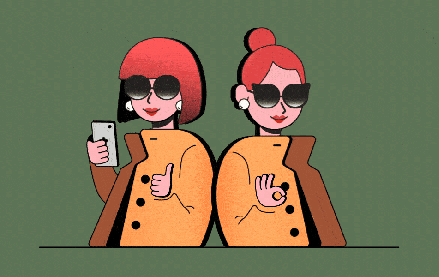 December 7, 2023 • 4 min read
The creator economy is on its way to becoming more like the programmatic market than many advertisers realize.