Marketing Briefing: As in-housing becomes a mainstay, marketer mindsets on in-housing vs. agencies needs to change
Ivy Liu
This Marketing Briefing covers the latest in marketing for Digiday+ members and is distributed over email every Tuesday at 10 a.m. ET. More from the series →
It's no longer us against them.
Last week, the ANA released its latest report on in-housing, authored by ANA Group EVP Bill Duggan, which found that 82% of marketers now have in-house agencies, up from 78% in 2018. (The ANA conducts the study every five years.) Duggan noted that while marketers have been increasing in-housing in recent years, most still work with external agencies. "It's not in-housing or [external agencies] but in-housing and [external agencies]," said Duggan.
Duggan is not alone in his assessment that in-housing has become a staple. "In-house is not a fad, it's not even a trend," said Jay Pattisall, vp and principal analyst at Forrester. "Insourcing marketing development and production is a marketing resource model and an efficiency strategy to meet the need for content to drive customer acquisition and retention."
Pattisall continued: "This has had a profound impact on agency delivery models, focusing or narrowing agencies' production revenues and creating a more collaborative dynamic between in-house and outsourced marketing partners."
With that being the case, marketers, search consultants and industry analysts say that the mindset of in-housing versus agencies needs to change. Rather than viewing in-housing as a contentious and existential threat, marketers, search consultants and industry analysts say that agencies should focus on how they can work together and that, given the current content needs for marketers, doing so can benefit both internal and external teams.
"We need to change the view that in-housing is somehow bad for agencies," said Greg Paull, principal at search firm R3. "Having a mindset that both cannot work together for the greater good of marketing is detrimental and untrue. There are many good partnerships between in-house teams and the agencies that support them."
Paull added: "The challenge for agencies is they need to find other areas where they can deliver value and create new streams of revenue."
Finding ways to pitch value without stepping on the toes of in-house teams will likely be a challenge for agencies, noted brand consultant and co-founder of the brand consultancy Metaforce Allen Adamson, as in-house agencies likely won't want to admit they need help. "Rather than saying we can do this better, agencies need to find ways to help in-house teams create content that will break through," said Adamson, who add that it's a tricky balance.
Even as in-housing becomes a mainstay, that doesn't mean it will replace the (somewhat fragile) agency-of-record relationship for agencies. "It's not necessarily [a] move away from AOR relationship," said Ann Billock, partner at search consultancy Ark Advisors. "In-house agencies most often don't have the experience or expertise producing commercials and other video assets."
"Marketers are looking for solutions, which requires combining channel expertise and capability expertise," said Pattisall. "The most successful advertisers blend the in-house and external teams so that each plays a valuable and collaborative role in delivery."
3 Questions Martha Boudreau, evp and chief comms and marketing officer at AARP
Given AARP's senior audience, what does marketing strategy look like at present?
If you take that approach, audience and life stage, and you push it across all of the 50+ [aged people], what you see is we've got to have a strong social media presence. We have to be in our print publications. Our older members, they deal with us in print, so we have to be there as well. We have to use a very sophisticated newsletter strategy that is not only audience based, but also topically based. We have a very big remit from an education standpoint, from a membership standpoint. Creating those relevant experiences based on where people are in their life, that is what I wake up thinking about every day.
Why is it important to maintain a physical print magazine in a digital world?
With the 38 million members that we have, there's a big chunk of them that really want to deal with us in print at this stage. Millennials, increasingly, have said that they like the tactical experience of holding a magazine in their hands. The magazine is what we call a lean into publication. It's the kind of thing that you really want to sit down and enjoy reading on a Sunday afternoon. It's about the experience more than it is the transmittal of information. Our magazine is the number one reason why people renew their membership at AARP. So we are committed to our magazine for the foreseeable future. Because we have a mission that includes all ages and all capabilities, we can't walk away from those people that just want to deal with us in print.
Where does AI fit into AARP's marketing strategy, if it fits in at all?
We use AI right now for our self-help and our consumer care functions. We have five different chatbots, which of course are all driven by AI. In regard to using AI in content creation, we're taking a close look at that. As one of the largest publishers in the country, our own IP — as well as content that we outsource through contractors and freelancers — we want to make sure that those contracts make it clear that we do not accept content that is created through AI. We are really looking at that right now. It's changing everything that we do. But that doesn't mean that we're jumping in with both feet. — Kimeko McCoy
By the numbers
Entertainment platforms and social media apps have been widely cited by Gen Z as the primary sources of new shows and movies that they discover, with TikTok being a top destination for this audience to discover new shows and movies. That said, a new report from Samba TV indicates that streaming platforms are the go-to destination for content consumption for the Gen Z demographic and that mobile devices play a crucial role in their TV viewing behaviors. See below for details:
Eight in 10 Gen Z-ers watch TV via streaming services.
65% of Gen Z do not have access to a traditional cable TV subscription.
85% of Gen Z looks at a mobile device while watching TV — Julian Cannon
Quote of the week
"One thing though, that is unique about Black people and our culture is that we typically find homes in places that weren't meant for us, and we usually carve out a lane."
— Gerald Gordon, senior brand manager at Creative Theory Agency, when asked about Twitter alternatives and the likelihood that Black Twitter could find a new home there.
What we've covered
Want to discuss this with our editors and members? Join here, or log in here if you're already a member.
https://digiday.com/?p=503125
October 3, 2023 • 2 min read
•
•
In episode four of the "Is This The Metaverse?" narrative podcast, Glossy international fashion reporter Zofia Zwiegliska spotlights the brand opportunity when it comes to fashion in the metaverse.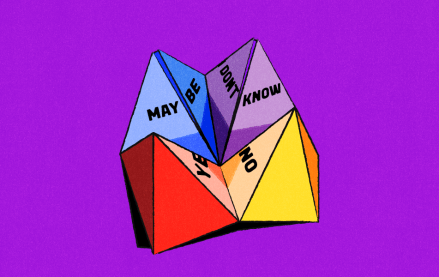 October 3, 2023 • 5 min read
•
•
Overall there's more due diligence from marketers when it comes to influencer marketing efforts now, according to marketers and agency execs, who say that there's been more rigor over the last year, and especially over the last six months.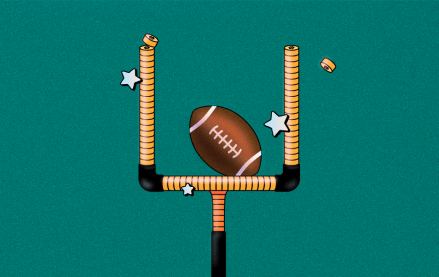 October 3, 2023 • 3 min read
•
•
The collaboration between the Los Angeles Rams and Snapchat goes back to 2020 as the Rams made became the first NFL team to conceive a Snapchat AR experience, affording fans the opportunity to virtually wear the team's recently unveiled uniform.