Marketing Briefing: 'A very nervous bunch of CMOs': How the ripple effects of the current uncertainty is affecting the ad industry
August 9, 2022 • 5 min read
•
•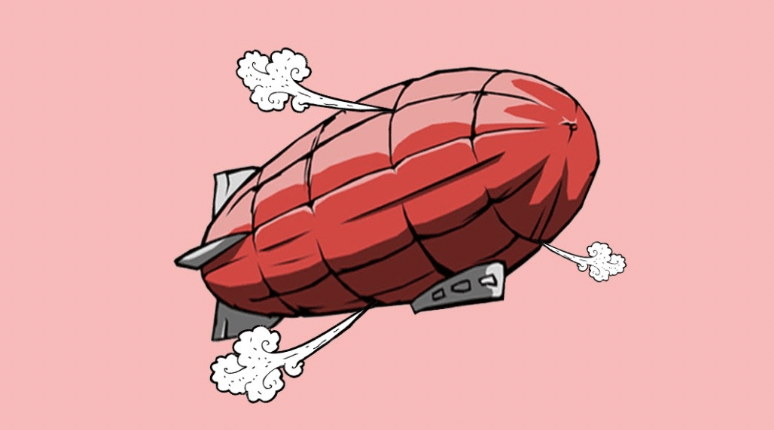 Ivy Liu
This Marketing Briefing covers the latest in marketing for Digiday+ members and is distributed over email every Tuesday at 10 a.m. ET. More from the series →
The ripple effects of the on-going economic uncertainty continue to wobble the ad industry. The advertising slow down isn't just hitting the digital ad duopoly of Google and Facebook but making its way to TV networks and publishers.
Ad agencies are already tightening their belts. Some are telling staffers not to book inessential travel, according to agency sources who say they've seen their shops looking for more ways to cut costs. Others have already started to cull staff. Huge laid off 3% of its workforce last month; The Many cut its staff in half; R/GA cut about 5% of staff; and ad tech firm Quantcast is cutting its headcount.
Ad agency execs and pitch consultants say that overall marketers seem to be cautious, pulling back on budgets and focusing on project work rather than agency-of-record pitches. Agencies, meanwhile, have been tossing their hat in the ring for smaller pieces of business than usual and project work they wouldn't normally go after during sunnier times, according to agency execs and pitch consultants. Some shops have also tapped their more seasoned or well-known creatives to sit in or pitch on pitches where they'd normally have more junior creatives or execs take the reins.
"Pitches are down 39% this year compared to last year," said Greg Paull, co-founder and principal of search consultancy R3. "You've got a very nervous bunch of CMOs who are probably pushing things back to the second half of the year to make shifts. There's also been more project-based pitches over large global pitches."
Lisa Colantuono, president of search consultancy AAR Partners echoed that sentiment adding that she's seen "cautious continuation" from clients who are not only dealing with the potential recession but also the on-going supply chain and talent issues has had some clients pull back on budgets. 
"Clients are watching their budgets just as we are watching our own," said Celeste Bell, evp and director of human resources at Deutsch NY, when asked about the current economic climate's impact on the agency's clients. Bell noted that Deutsch is still hiring for positions and hasn't done layoffs as clients are still moving forward with planned work. Even so, the agency is "trying to know what clients know when they know it," noted Bell.
The belt tightening at agencies has some job seekers worried. "People are getting nervous," said ad recruiter Christie Cordes. "Ad agency CFOs are allowing hiring, but acting bearish on capping salaries – in other words, there is very little tolerance right now, to approve more in budgets to 'secure a candidate hire.' To me, that looks like bear-ish behavior. The candidate wants $15K over our budget – cut them loose, rescind the offer. It's not a good sign, especially considering how tight the talent market still is."
That's not to say all agencies will feel the pinch the same way. Some say that shops with specialties – whether that's in Web3 or influencer marketing or even sustainability – may weather the storm easier than traditional shops as clients increasingly seek out efficiencies associated with working with agencies with a specific niche.
3 Questions with Megan Jones, vp of marketing at January Digital marketing agency and consultancy
As Q4 approaches, what's top of mind for January Digital?
The focus for us right now continues to be growth. We're growing very quickly. Since the beginning of the pandemic, we've more than doubled in size. For us, it's maintaining a really solid product while continuing to grow, and also keep true to who we want to be and what culture we want to build. That's something cool about the pandemic in a way. Alongside everyone else, you're learning as you go and then something changes.
What does company culture look like as your team is in growth mode?
One of the things we've done that's worked really well is — and we've brought in our first real class — we've started an intern program. If you intern with us, you can join in as a senior coordinator–an entry level position. But also, leaning into our values in everything we do. A great example of that is, especially if you're remote, you have to have a centralized place for your learning and development. It has to be easily accessible, searchable. Then, having really good soft skills training. It's not just about learning those taxable things. If you can teach someone soft skills, then you get them involved in the culture from very early on.
In that respect, what have been some of the biggest challenges or learnings?
The biggest challenge has been the fast growth combined with this new environment. Even though that's been a challenge, we were very focused on keeping that growth very diverse and inclusive, and bringing in different perspectives, backgrounds. Communication is the hardest thing to get right in a remote environment and a changing environment. What we've also learned is that during change, people just create the minutia. They want so much information. Even if you feel like you're being transparent, sometimes we would get the feedback that we weren't being transparent enough. What we learned is we have got to spell it out for people. — Kimeko McCoy
By the Numbers
TikTok isn't the only thing that's keeping shoppers glued to their mobile screens. According to new research from software service company Newstore, at least one in three U.S. consumers prefer mobile shopping apps over all other channels. Find a breakdown of the study below:
71% of consumers are 'very interested' or interested' in mini apps (i.e., apps that don't require downloading), according to the study
60% of consumers who responded to the survey reportedly prefer mobile shopping apps over mobile websites due to improved user experience
45% of consumers would not download a brand's app if they have concerns about security or privacy, per the survey — Kimeko McCoy
Quote of the Week
"Advertisers are concerned about the ROI they are currently experiencing from walled garden platforms (Snapchat, Twitter, Facebook, Google, etc). Clients are reassessing their spends and searching for more cost efficient digital advertising sources that are more transparent and open in their measurement in delivering an efficient ROI."
— said Mark Walker, CEO of ad tech group Direct Digital Holdings, on clients' reassessment of ad spending and efficiencies amid the economic downturn.
What We've Covered
https://digiday.com/?p=460157
October 4, 2023 • 7 min read
•
•
There are still those who believe that AR has a place in the marketing funnel, however big or small right now.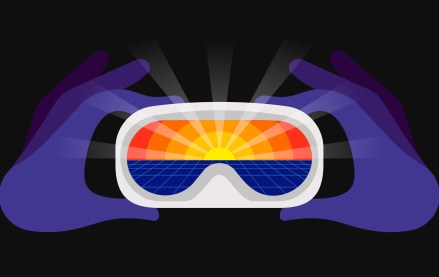 October 4, 2023 • 3 min read
•
•
With Pokémon Go revenues falling year-over-year, Niantic, its developer, is looking beyond its popular augmented reality game to generate profits.
October 3, 2023 • 2 min read
•
•
In episode four of the "Is This The Metaverse?" narrative podcast, Glossy international fashion reporter Zofia Zwiegliska spotlights the brand opportunity when it comes to fashion in the metaverse.