As Google's demise of third-party cookies drags, debate over seller-defined audiences hardens
August 5, 2022 • 5 min read
Ivy Liu
In an update that surprised no one last week, Google delayed the death of third-party cookies in its browser until 2024 — the second delay in a little over a year. It's the latest twist in a protracted tale bloated by several subplots — one of them being the emergence of seller-defined audiences.
For the uninitiated, these audiences are one of a cacophony of alternatives to third-party cookies that were proposed by the IAB Tech Lab last March. The basic premise is that SDAs let publishers (or a data company for that matter) create and sell targetable audiences without sharing user identifier data with external platforms.
WHAT'S THE STORY BEHIND THE SDA?
Stands for "seller-defined audience"
Alternative to third-party cookies proposed by IAB Tech Lab
Lets publishers or data companies create and sell targetable audiences without sharing user data externally
Current disadvantages: SDAs aren't widely available, they vary from one publisher to another, still need buy-in from marketers
No prizes for guessing why publishers like Insider and News International want this alternative to succeed. To be clear, they don't believe SDAs will ever fully replace third-party cookies — nothing will do that. But they do see them becoming one of several main ways audiences will be sold online eventually. Whether it does is another question entirely.
For starters, SDAs aren't widely available. Yes, they're being used, but not at any real scale. In fact, a lot of SDAs are being bought against a deal ID, or a private deal. That will change eventually, of course, and when it does the deals will be done via some RTB spec that makes it possible for marketers to buy these audiences at scale (i.e open auction traffic). But until then, there are a lot of technical issues that need to be ironed out.
It's one thing to buy a SDA from one publisher at a time. It's a whole different story to be able to buy the same SDA audience across multiple publishers simultaneously in a privacy-secure manner. Oh, and bear in mind that not all SDAs will be created equal. A publisher might want to sell custom audiences using SDAs. Then there's the economics of the whole thing to think through.
Complex as this all sounds, there's nothing like an extended deadline to put those hurdles in perspective. Google pushed its own deadline to curb third-party cookies in browsers back from 2023 to 2024. That could be enough time to get SDAs in workable shape. After all, it's not like there aren't enough vested interests to make it a success.
Think about it: most ad tech vendors affiliated with publishers see themselves in the future as essentially a data clean room service of sorts — a place where publishers and advertisers can join their data anonymously so that the latter can identify the former's audiences they want to buy in a privacy-secure way. The better these sell-side ad tech vendors are at facilitating these deals the more their counterparts on the other side of the auction (i.e. demand-side platforms) are reduced to workflow tools that essentially place bids on behalf of advertisers.
"Any business affiliated with publishers has a lot riding on SDAs," said Chris Kane, founder of programmatic consultancy Jounce Media.
Everyone else? Not so much. Marketers don't know what they want when it comes to alternatives to third-party cookies to even have skin in the game here. Agencies haven't got the lay of the post-cookie land yet to give those marketers an informed opinion. Limp demand from marketers and their agencies means DSPs are less incentivized to prioritize SDAs over other solutions. Sure, there are exceptions like DSP Mediamath, but marketers — and the companies that represent them — are to a large extent procrastinating over SDAs.
In short, it's a chicken and egg scenario. Marketers want to see signs of progression before they commit significant sums to these audiences. But SDAs can't progress without the buy-in from marketers. It's a complicated, albeit not insurmountable, problem — especially compared to Google's own efforts. It just requires a lot of heavy lifting.
For example, it is still unclear whether SDAs will be immune to abuse by fingerprinting services. If so, how?, asked Łukasz Włodarczyk, vp of programmatic ecosystem growth and Innovation at ad tech vendor RTB House. "At RTB House, we research the potential usage of SDA and how this signal will correspond with the [Google] Topics API," Włodarczyk continued. "This hybrid approach might help identify potential bias occurring in publisher-defined segments."
At the same time, there's a risk of huge deal setups and operational work.
Advertisers and agencies need to make sure that holistic forecasting and optimization across SSPs is still possible, here SDAs have their limits.
An advertiser may not want to buy an SDA that's been pre-determined by a publisher, for instance. Instead, they might want a variation of that audience based on their own sales data. For this to happen, the datasets need to be matched — far from straightforward.
"Advertisers and agencies need to make sure that holistic forecasting and optimization across SSPs is still possible, here SDAs have their limits," said Jochen Schlosser, chief technology officer at ad tech vendor Adform. "The alternative to run auctions using first-party ID and standardized audiences on the marketplaces of the DSP have a clear advantage to create this unified view."
All told, it's still early days for SDAs. There are so many open questions. Even publishers aren't trying to get too excited about it. There are just too many open questions.
"We're a bit weary about that level of standardization where IDs are involved," said the ad tech lead at a publisher in Europe who asked to remain anonymous as they were not authorized to speak to Digiday. "It could be kind of a back door for the kind of addressability that MEPs, regulators and Apple will fight. I think we'd need to do a further privacy impact assessment of the concept."
What publishers like this really want is a way to sell standardized audiences via SDAs in the open programmatic auction without having to standardize the architecture of that data and its activation of it. Otherwise, they can't do as many of the bespoke deals they can charge a premium for using SDAs.
"As Google keeps kicking the cookie depreciation down the road the evolution of SDAs is starting and stopping a bit," said Peter Barry vp of addressability at PubMatic. "The buyers who have leaned into it more from the outset are going to be able to build a competitive advantage quicker because they'll have learned a lot more and been able to refine those strategies much faster than those who haven't. We're encouraging buyers to test early and ask those questions."
https://digiday.com/?p=459705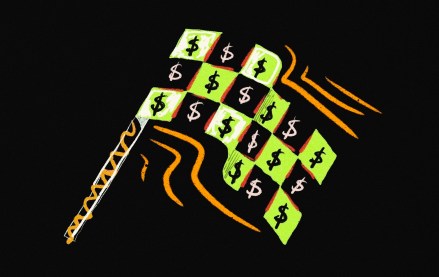 September 26, 2023 • 3 min read
With three Grand Prix races in the U.S. this year – Miami this past May, Austin in October and Las Vegas in November – the interest from U.S. marketers in Formula One has increased this year, according to agency executives, who say they expect that growth to continue next year.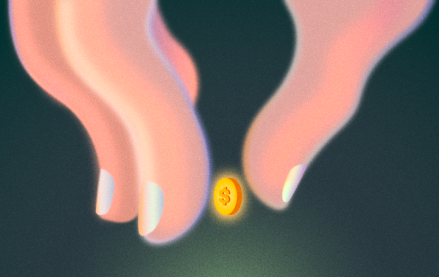 September 26, 2023 • 6 min read
A Digiday+ Research survey found that brands and retailers report using Facebook less over the last few years, all while the platform's value to their revenues and brands has increased.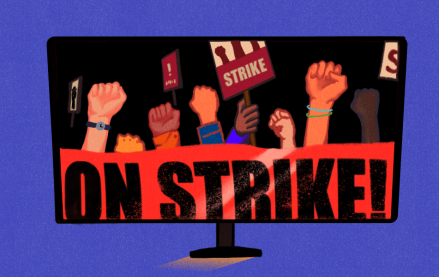 September 26, 2023 • 5 min read
The timeline for a return to business as usual – whatever that may mean now – is yet to be determined.