'Marketers have to shift their expectations': Despite turmoil in parts, Facebook's ads business holds up against Apple's privacy crackdown
July 29, 2021 • 6 min read
•
•
Ivy Liu
Long-term gains seldom come without short-term pain as the state of Facebook's ads business bares out.
The social network has been at the sharp end of Apple's crackdown on in-app tracking since it started three months ago. Media dollars have been paused and reallocated as marketers saw their ability to personalize ads impaired without an abundance of mobile identifiers to call on.
This was especially true once a critical mass of Apple users upgraded to a version that required the App Tracking Transparency prompt at the end of May.
For example, clients at digital ad agency Tinuiti slowed ad spending across Facebook properties on iOS in June when it accounted for 20% of the dollars spent on the social network, compared to 50% in April. It goes to show how quickly things can change and how tricky it is to forecast advertising on Facebook right now.
Even so, Facebook's pain — at least for now — has been more like a tingle than an ache. The proof is in the numbers. Ad revenue for the social network rose 56% year-on-year for a total of $28.6 billion in the second quarter of this year, per its earnings reported last night.
Of course, these numbers should be taken with a pinch of salt given Apple's protracted rollout of ATT meant advertisers were able to continue buying ads relatively unchanged for more than two months after it launched — so there could be more acute shifts in spending in the weeks to come. But the numbers also reinforce what has become a fact of life for many marketers: ultimately, there isn't a clear alternative to Facebook — even with the limitations it now has.
In fact, some advertisers are spending more on Facebook ads. For example, clients at agency Playbook Media increased spending on the social network by 213% year-on-year over the last quarter.
"Over this period we've seen clients diversify their budgets into areas like CTV and Snap but that's not necessarily meant they're switching dollars away from Facebook," said Playbook Media's Bryan Karas. "Few media platforms have the interactions, conversions and audience data that Facebook can offer even now, which is why we've seen budgets change the way they have done over the period."
Granted, this is against a weak period last year when media dollars were throttled in the early days of the pandemic. But this only tells part of the story. The reality is the business results still appear to be there on Facebook for advertisers. Indeed, spend growth for both Facebook and Instagram over the last quarter was the strongest of the last four quarters for Tinuiti's clients. Those advertisers spent 61% more on ads on the social network during the latest quarter than they did the one prior.
It's a trend that looks set to continue as Facebook's super app flywheel gathers momentum. From podcasts to social commerce, live audio rooms to short-form audio content, there's a lot more runway way for engagement across the Facebook family of apps. And where there's engagement on the social network there are ads. The way Facebook sees it is if it can pull enough experiences into its apps, from commerce to audio, then it won't need the mobile identifier from Apple because it all will own all the data generated from those new interactions.
"The last click numbers that those advertisers used to use are now a thing of the past as a result of the changes Facebook has made," said Avi Ben-Zvi, group director of paid social at Tinuiti. "But that doesn't mean the performance isn't there. It means marketers have to shift their expectations as to how they determine how their ads performed."
That said, Facebook's resilience shouldn't take anything away from the turmoil many of its advertisers are currently experiencing.
"Facebook's recommendations as of a few [weeks] ago are to run broad targeting campaigns. That's counter to why you'd run a campaign on it," said Dave Gross, founding partner and head of media and digital at agency Anchor Worldwide. "Now that they don't have the ability [to target specifically] they're suggesting you run broad targeting campaigns with audience expansion turned on, and that you augment it with video view campaigns, so that's like an awareness campaign."
This goes against the social giant's sales pitch of the last several years — personalization at scale. Unsurprisingly, DTC advertisers, which have built businesses on the back of ads on Facebook, are feeling the pinch.
So much so that nearly half (41%) of the 300 higher-end clients at DTC specialty agency Belardi Wong saw the performance of their ads on the social network decline in June.
"It's hard to decipher how much of this decline is due to Apple's crackdown on in-app tracking and how much is due to rising CPM costs," said Polly Wong, president of Belardi Wong.
What is clear, however, is that the performance of ads on Facebook is down and that could be down to one of two challenges, she continued.
"First, it's the level of targeting that can be done, and second there's the amount of remarketing that can be done," said Wong. "So targeting prospects is more difficult and a challenge, and there's not as much opportunity for remarketing, which is a super-important, bottom-funnel tactic for conversion."
Some advertisers are reporting CPMs are rising on Facebook iOS traffic as ATT becomes more prevalent. Playbook Media's clients saw CPMs grow over 100% in the quarter compared to the same period last year, for instance.
Wong also explained that the rise in CPMs is negatively affecting Facebook, noting that some of her clients in the last two months have seen as much as 80-100% hikes. She posited that some of the rises can be attributed to people spending less time on the platform during the summer — notably a summer in which people have been emerging from lockdowns. The formula is simple: Less screen time equals fewer impressions equals less ad inventory, which all means costs go up. "Talk about the immediate impact to your ROAS," said Wong. "It's a significant issue."
This CPM increase could mean advertisers reduce Facebook investment in the coming weeks.
For Facebook advertisers that depend on e-commerce conversion and ROAS tracking, there's an acknowledgment that the system's a little broken right now.
"Clients are trying to understand the differences in their performance: where were they before, where are they now and how much can be ascribed to this iOS update," said Anchor's Gross. "There is seasonal impact too. This is all happening against a backdrop of changing environments."
Fundamentally, there's a shift in attitude and strategy going on among some advertisers, said Wong, who said she speaks with up to 40 DTC brands every week.
"It certainly seems that everyone is actively looking to diversify their marketing mix so they are not dependent only on Facebook," she said. "That means they're planning to spend less there. They're shifting budgets to connected TV, to podcasts, to direct mail, to a lot of other channels."
In a comment shared after the initial publication of this story, a Facebook spokesperson said: "For nearly a year, we've been warning about the harmful impacts of Apple's changes. Apple's policy is hurting the ability of businesses to use their advertising budgets efficiently and effectively, and the limitations being created are driven by Apple's restrictions for their own benefit. We believe that personalized ads and user privacy can coexist, without the collateral damage caused by Apple's ATT. To help businesses prepare, we put notices in our interfaces, posted articles in our Help Center and blogs, and hosted a series of informational webinars all over the world."
https://digiday.com/?p=421758
November 30, 2023 • 2 min read
WorkTok, or CareerTok, is in full force. Combined, those hashtags on TikTok have over four billion views and it is benefiting Gen Z.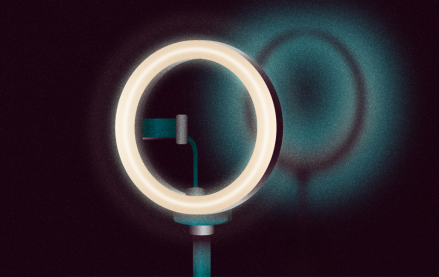 November 30, 2023 • 5 min read
In this week's Digiday+ Research Briefing, we examine how brands have been upping their TikTok investments this holiday season, how Lyft and the MSG Sphere are positioning themselves as ad opportunities beyond OOH, and how publishers are committing to building their events businesses in 2024, as seen in recent data from Digiday+ Research.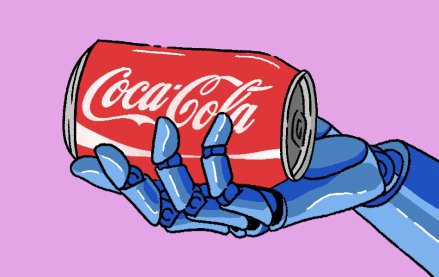 November 30, 2023 • 4 min read
The beverage behemoth believes that if it can offer an interactive, easy-to-use tool that appeals to consumers, particularly younger tech savvy consumers, it can help the brand retain relevance.