How management consultancies are charging into programmatic advertising
April 5, 2017 • 3 min read
They're coming.
Management consultancies' stealthy encroachment on agency turf has long been talked of in digital advertising circles. Mainly because these sleeping giants —  Accenture, Deloitte, IBM, KPMG, and PricewaterhouseCoopers — boast well-established, data-rich infrastructures, a strong track record on delivering digital media services and a long line of C-suite clients on speed dial. No intermediaries, nor disintermediation troubles. At least, in theory.
That means extra competition for agencies, already under pressure to change their business models. What's less documented is how their increased presence may alter the programmatic advertising status quo. CMOs and CTOs in general are more interested in programmatic, so there is likely to be a land grab.
Here are some things to expect:
Programmatic talent war heats up
Management consultancies need to beef up their own programmatic talent if they want a decent slice of the pie. Case in point: Accenture has just hired Amir Malik, currently programmatic director at national newspaper group Trinity Mirror. Official details on his role are scant, though he will lead building out Accenture's own trading desk presence. That points to helping brands who favor the in-house approach to build out their own capabilities. Nothing to point toward why an agency couldn't still manage the buying itself, like they do for brands like Unilever and Deutsche Telekom.
Whether you're a publisher, brand or agency, finding the right programmatic talent these days is particularly tough. The latest craze among publishers is programmatic analysts. These are people who have a hybrid set of skills that didn't previously exist.
Malik was among the first to build out and train a large programmatic analyst team, which was inherited by Trinity Mirror when it bought regional publisher LocalWorld. Expect to see more of the same, but this time at Accenture.
Murkiness management?
Management consultancies are no strangers to supply-chain management. So it will not be a surprise to see them push into the digital media supply chain, addressing issues like fraud, brand safety, viewability, hidden tech fees and margins. Of course, that's unlikely to solve those issues.
"Will a management consultancy be any more transparent than an internal agency trading desk? I'd question this, and suggest that margins would actually increase rather than decrease as they'd need to cover internal tech build costs," said Julia Smith, director of communications at Impact Radius.
It's not yet determined whether Accenture or Deloitte, for example, will plan to use third-party tools or completely build an internal team and then tap a platform like AppNexus. "If they do this, they'd be cutting a lot of percentage that's currently going into the agency trading desks, demand supply and data-management platforms," Smith said.
Another bug bear shared by several ad execs: If management consultancies are to push into programmatic, they need to address any conflicts of interest.
"On the one hand, these consultancies are auditing brand's media spend and get all that information, data, pricing and knowledge in the process, and on the other side, they are launching media operations. That's a total conflict of interest," said one senior ad exec, who spoke on condition of anonymity.
They're not out to eat agencies, yet
Both Accenture and PwC chiefs have openly denied any plans to create their own agency trading desks. Instead, their vision is more centered on helping clients make better use of their own customer data, to create their own in-house trading desks. This may be the long-term opportunity, but for now, no management consultancy is likely to want to anger agencies too much, particularly in the U.K. market, where they still hold a lot of sway.
"The management consultancies are well positioned to advance on a wide range of digital/media services, and programmatic technology plays into their hands as they can push more advanced tech, rather than existing big billings," said a digital chief at a media agency. "Essentially everyone can compete in the auction, and if they can build better technology, or package up whatever they have, they can suddenly compete, where they couldn't in traditional media," added the same exec.
https://digiday.com/?p=230568
September 27, 2023 • 10 min read
Digiday+ Research assesses how brands and influencers are using Shorts to reach new audiences and what types of Shorts videos create the most buzz for marketers.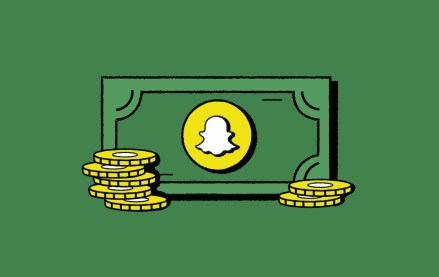 September 27, 2023 • 4 min read
Yesterday, Snapchat marked its return to in-person agency roadshows, sending company representatives to Horizon Media's Manhattan office to showcase a Snap-designed video game intended to capture the essence of what it's like to work at an agency — and how Snapchat can be part of the process.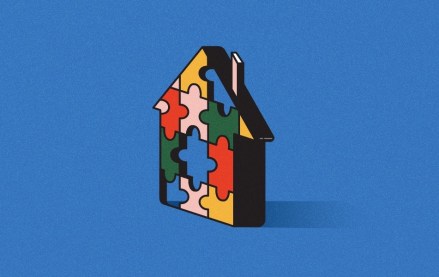 September 27, 2023 • 5 min read
As in-housing settles in as a mainstay, some marketers push for complete control.