Like all social media gurus, Ramon De Leon insists he isn't one. Instead, the former marketing manager for Chicago-area Domino's franchises calls himself a "social media visionary" and "WOM genius," boasting nearly 17,000 Twitter followers, a Social Media Person of the Year title, and speaking gigs around the world.
De Leon's road to guru status — sorry, visionary — is something of a Horatio Alger story. He started as delivery driver at Domino's, working his way  to marketing manager for six Domino's franchises in the Chicago area in late 1990s. He took to digital immediately, spearheading early online ordering in 1998, for instance. But it was during the arrival of social media in the mid-2000s that De Leon found his calling.
"You have to want to engage and connect genuinely, and social media are just the tools that help do that," said De Leon.
. Thanks for the Love @TedNguyen! #RamonWOW delivering at #Oscars2014 would have been epic!

— Ramon De Leon (@Ramon_DeLeon) March 3, 2014
De Leon, 46 and naturally garrulous, immediately took to social media, blending the promotion of Domino's with the promotion of Ramon De Leon. He became the face of how personal social media could be used for direct customer engagement. He cast himself as the voice of Domino's in his area, answering customer service issues personally — like the time in 2009 when he made a YouTube video to personally apologize to an unhappy customer, or how he used his personal Twitter handle to interact with customers. He gained wide notoriety and was a regular speaker on the conference circuit, and he now books about two or three speaking gigs a month.

"I am just someone that used the tools of social media to connect with my customers and do what my competitors were unwilling to do: let people get to know the face behind the logo and show them the love they deserved," he said
Today, of course, many of the things De Leon advocated five years ago — like responding quickly to consumer complaints and creating conversations with consumers — are accepted throughout the marketing ranks. For many in marketing, the social media gurus and visionaries are products of a bygone era when companies were unsure of what to do with these new tools at their disposal. De Leon himself has moved on. In June, his employer lost its license as a Domino's franchisee and De Leon was out of a job. He's now a senior social strategist at Chicago digital shop Rise Interactive, even if he still prefers "social media visionary" as an unofficial title.
Here are some tips we've gleaned from chatting with De Leon about his career and his experiences at Domino's on how to make it as a social media guru: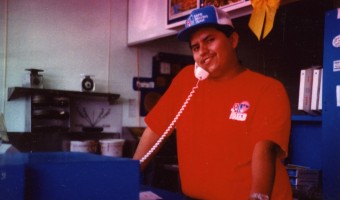 Have a good back story.
At age 19, De Leon was looking for a part-time job with flexible hours while he was in school. De Leon saw signs at a local Domino's in Chicago where he lived and decided to go in and apply for a delivery position. He got the job, but on his first day, he forgot to wear a belt, which was an essential part of the Domino's uniform, according to the manager. Lucky for De Leon, he had showed up 30 minutes early on his first day, so when his manager told him he couldn't work without the belt, De Leon rushed off to his sister's place and borrowed a belt from his brother-in-law.
"When I got back to the store with the belt, I remember the manager saying, 'You must really want to work because that's one ugly ass belt,'" recalled De Leon. "That's the first theme I start off with when I speak: show up early with a desire to make a difference."
Find your tagline.
If you are going to be a guru or expert, an essential part of establishing your personal brand and making it stick is a tagline or some kind of term you've coined. This is the way to stand out from everyone else.
"After speaking at UCLA Gravity Summit, Serena Ehrich spoke after me; she was so excited about my session that she said I was '#Ramonderful,'" explained De Leon. "Later in the year, I believe 2010, I attended a Domino's conference called 'WOW the customer,' and the name tags we had said WOW then our name, so I sent it to Serena and asked her what she thought about #RamonWOW instead of #Ramonderful."
Be a good public speaker
De Leon credits a lot of his success to his ability to speak honestly and openly about his marketing experiences at Domino's and presenting his ideas about social media and customer service clearly and simply. According to De Leon, speaking at Harvard in 2009 — which was streamed live on CNN.com, as De Leon noted — really propelled his speaking career.
"I blew them away with how open, real and transparent I was with how we were doing business at our Domino's locations," said De Leon.
A.B.E – Always be engaging.
As a social media guru, you can never be too self-promotional or too responsive. Responding and reaching out to customers was De Leon's main social media strategy while at Domino's. For example, he once created a YouTube video and tweeted it at a Chicago Domino's customer while he was traveling in Sydney, Australia on his way to speak at an Ad:Tech conference. De Leon also regularly comments on articles and blog posts about Domino's to share his two cents and engages others on Twitter:
. @bmorrissey You'll enjoy how I rocked Twitter 4 @dominos on the Franchise side starting w AOL IM's https://t.co/9qLHcX1waa – I got a story

— Ramon De Leon (@Ramon_DeLeon) February 22, 2014
If you want to make it as a guru, above all else, you need to connect with your audience.
"You need to focus on how you want to make people feel," said De Leon. "Strike an emotional chord with your audience because this is what creates shareable moments."
https://digiday.com/?p=67011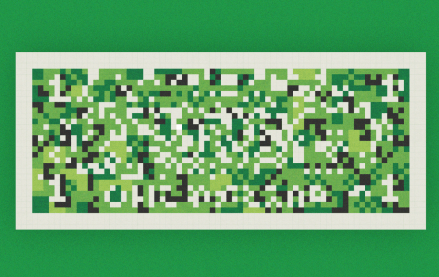 September 21, 2023 • 3 min read
Ducati has legitimate reasons to investigate Web3 tech as a marketing tool. Building a community of Ducati enthusiasts, or "Ducatisti," has been a core element of the brand's marketing for decades.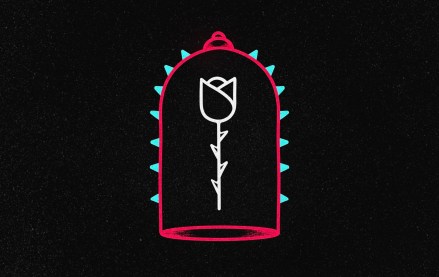 September 21, 2023 • 5 min read
In this edition of the weekly Digiday+ Research Briefing, we share focal points from Digiday's recently released reports on agency and brand confidence in TikTok, and on how publishers are making Instagram work for them.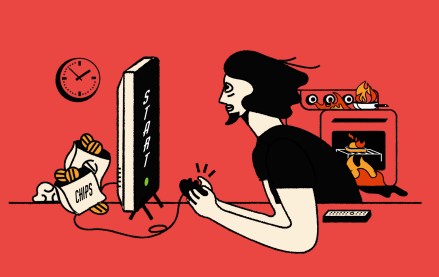 September 21, 2023 • 4 min read
While this is the first gaming related livestream Fandom has done with Instagram, it's part of a bigger push to celebrate and embrace the vast gaming community among the Gen Z demographic thriving on Instagram's platform.