How Lowe's is using Pinterest to build customer intent
October 2, 2018 • 3 min read
Lowe's has been using Pinterest for five years to help users visualize home improvement projects by serving up products or collections that are a fit based on their Pinterest profile interests.
Now, it's going a step further — it's going to add transaction data to customer Pinterest profiles so it can suggest products to customers as advertising.
Transaction history will further personalize suggestions for customers based on data; for example, if the retailer knows a customer repeatedly purchases living room furniture, it can offer up pins that align with these interests.

The retailer wouldn't say if the test would be applied to all customers who are Pinterest users or a selected group of them, but Lowe's is growing Pinterest as a product discovery tool to learn more about customers' future intent — a way to target sponsored ads and content as it builds its relationships with customers and prospects.
"One of the things we're exploring is the value of sharing our transactional data; we think there's an opportunity to better understand the customer journey using that combined data, to show interest and inspiration and when they pull the trigger to buy," said Shannon Versaggi, vp of targeted marketing at Lowe's, at Advertising Week New York on Monday. Lowe's plans to test the addition of transaction data with customer Pinterest profiles beginning next year; the company is also partnering with a location-based data provider to test the relationship between Pinterest interactions and traffic to physical stores.
Retailers that are selling or marketing home improvement projects to consumers are increasingly looking to Pinterest to assess and build customer intent to purchase products. Lowe's was an early mover among home improvement brands using Pinterest, but more brands have come on board this year. For example, in late September, Chase Home Lending rolled out a Pinterest planning tool called Chase Dream Boards to help customers consider the financing aspects of home improvement projects. In June, Home Depot rolled out a feature called "Shop the Look" that lets customers peruse through curated Pinterest boards that suggest and pair products of interest to customers.
For Lowe's, Pinterest stands out among platforms because customers keep coming back to it as they plan their projects. According to Versaggi, many customers who use Pinterest look at the boards months later — a strong signal of future intent. Customers on Pinterest also are more likely to click through ads. For example, Lowe's said customers on Pinterest have a 20 percent higher click-through rate on shoppable pins compared to the average rate from Pinterest campaigns. While customers searching on Amazon or Google likely already have an idea of what they're searching for, Pinterest lets customers get creative with design and conceive of ideas even though the purchase may take place months after the initial Pinterest exploration.
"The visual nature of what Pinterest is, 'sometimes I can't articulate what I want, I know it when I see it,'" said Pinterest's U.S. head of partnerships Bill Watkins.
While customers don't directly convert from initial interactions on Pinterest, it's an early indicator of future intent that's measurable as part of a multichannel attribution strategy where customer journeys can be mapped. Because of its character as a brand discovery tool, Pinterest also has the added benefit of not presenting sponsored pins or ads in an obtrusive manner for the customer; rather, they're just seen as part of the product discovery process.
"A lot of brands are using Pinterest because it seems a little more authentic — a sponsored post seems a little more authentic than looking through your Instagram feed where an ad comes up out of nowhere," said Lauren Smith, associate director of growth at branding agency Sullivan.
Despite the brand lift with Pinterest, the challenge is to generate the level of interaction to ultimately build a noticeable bump in sales, said Peter Chun, vp of platform partnerships and strategy at SocialCode. Lowe's Pinterest page has more than 3 million followers and 10 million monthly viewers, according to the company.
"The question is can you drive enough customer adoption through the 250 million monthly active users that Pinterest has right now," he said.
https://digiday.com/?p=305438
September 27, 2023 • 10 min read
Digiday+ Research assesses how brands and influencers are using Shorts to reach new audiences and what types of Shorts videos create the most buzz for marketers.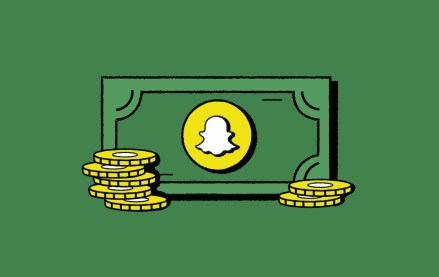 September 27, 2023 • 4 min read
Yesterday, Snapchat marked its return to in-person agency roadshows, sending company representatives to Horizon Media's Manhattan office to showcase a Snap-designed video game intended to capture the essence of what it's like to work at an agency — and how Snapchat can be part of the process.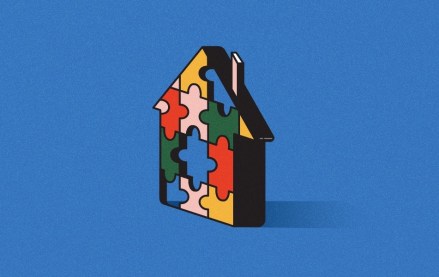 September 27, 2023 • 5 min read
As in-housing settles in as a mainstay, some marketers push for complete control.