'Loud and proud': How social media pushed retail to be more body-positive
February 25, 2016 • 6 min read
Over 100 years after it was founded, retailer Lane Bryant is finding its voice. And it has legions of vocal plus-size women to thank.
Once a maternity catalog brand, the plus-sized retailer has gradually embraced social media campaigns that spread messages of body positivity. The shift is representative of an eye-opening realization for the brand: its customer — women sizes 14 to 28 — is becoming more outspoken. She's voicing her opinion, and she's not interested in hiding behind billowy, formless dresses.
"The plus-size woman is not a dowdy, insecure person," said Lane Bryant's CMO Brian Beitler, a former svp at David's Bridal who joined the company in Oct. 2014. "She's loud and proud. These women feel beautiful. They're confident, and they want their fashion to convey that."
Beitler believes that the company has a responsibility to its customers to reflect and amplify her thoughts and feelings — which, thanks to social media, they can constantly monitor online.
And Lane Bryant isn't alone. As social media's community of underserved plus-size consumers strengthens, more retailers are paying attention and shifting strategies to include their voices.
The one brand that can make a statement
Lane Bryant began to rethink its image in 2010 when it launched a TV campaign starring plus-size model Ashley Graham titled "Not What Your Mom Would Wear." The ads showed a sexier side of the brand, but it hadn't yet tapped into its customers' social media conversation.
In April 2015, Lane Bryant came out swinging. It launched the #ImNoAngel campaign with the agency Laird + Partners, which paired black-and-white images of full-figured women in bras and underwear to promote the company's lingerie line, Cacique. The campaign hashtag took a clear swipe at Victoria's Secret and its fleet of tall and thin "angels." It was met with widespread praise online and has since garnered 13 billion impressions.
My sexiness doesn't happen despite anyone else. It happens because I'm a strong and beautiful woman, there is room for us all. #ImNoAngel

— Brittany Gibbons (@brittanyherself) April 7, 2015
Later in the year, #ImNoAngel was followed by #PlusIsEqual, Lane Bryant's fall campaign that demonstrated plus-size women deserved fashion-forward clothing designs, too.  The retailer joined the conversation not to take advantage of the plus-size community, according to Laird + Partners' evp and senior creative director Hans Dorsinville, but to back them up.
"We wanted to bring their conversation to light and leverage it in a way that's not diminishing it, and not using it in a negative way," he said. "It's putting a megaphone to it. She was talking, and we want people to hear her."  Since April 2015, Lane Bryant's three campaigns have generated 123,501 customer uses of the three hashtags, according to Crimson Hexagon data. Lane Bryant also approached several plus-size fashion bloggers to find out what they wanted to see from the retailer.
They weren't bashful. "We told them to push the envelope," said Marie Denee, the blogger behind The Curvy Fashionista, who has 85,000 followers on Twitter and Instagram. "We told them they were the one brand who can make a statement about the perception of plus in the media."
Its latest campaign, #ThisBody, is the retailer's latest iteration of the ongoing message. Its goal is that Lane Bryant's social media followers (2 million across Facebook, Twitter and Instagram) will see the hashtag #ThisBody and reply with their own iterations of the prompt "What's your body made for?" The effort landed Lane Bryant a spread in Sports Illustrated's 2016 swimsuit edition, which featured Graham on its cover. 
"Of course, as a brand, we want to sell more apparel," said Beitler. "It's good business, but we also have a responsibility. We thought: not only would our business get better, but we could improve the quality of her life."
"I'm not a person in transition"
According to NRF data, only about $17-19 billion of the $100 billion fashion industry is composed of plus-size clothing, but 67 percent of American women are size 12 or above.
"Social media has not only given plus-size women a voice, but it sparked the growth of a community," said Denee, the Curvy Fashionista. "The advancement of plus-size fashion has directly correlated to this conversation."
According to Denee, one of the biggest misconceptions retailers have about plus-size women is that they're not interested in investing in new, trendy fashions, because they're working to lose weight before wearing flashier, body conscious items.
"I'm not a person in transition, I don't want to hide, and my money is just as green as anybody else's," Denee said. Ignoring its plus-size consumers by only offering up to size 12 means, simply, brands are missing out on potential revenue.
Lane Bryant's parent company Ascena Retail Group — which also owns Justice, Catherine's and Dress Barn — reported at the end of 2015 that Lane Bryant's sales improved by 2 percent, while overall Ascena sales fell 1 percent.
Lane Bryant is not alone in attempting to fill this void, though. At one end of the spectrum, fashion designer Eden Miller debuted the first plus-size line at New York Fashion Week. At the other end, new online retailers have emerged to sell fast-fashion trends to women above a size 12, like Torrid, Full Beauty, and Eloquii. As newer companies, they've been able to incorporate that outspoken social media community from the very outset. Eloquii's marketing director Kelly Goldston said social media allows its customers to engage with the brand directly and ask for what they want. The company will then take that feedback into consideration when designing product.
Other companies, like Forever 21 and Asos, have expanded their own offerings to include plus-sized lines. Forever 21 recently launched a separate Instagram account for plus-size clothing (which got backlash for not being "plus enough"), while Asos's plus-size line, Asos Curve, is mixed in alongside its other offerings.
A sea of change
At the beginning of February, Aerie, American Eagle's lingerie and loungewear brand, announced its first AerieReal role model Iskra Lawrence, a representative of the brand's promotion of body positivity. AerieReal is the name of the company's movement to stop Photoshopping and retouching its models, a decision made after the company saw how damaging altered images are to its young consumer online. Since 2014, models (of all sizes) have been shown in campaign spreads and brand imagery with stomach rolls, gapless thighs and other perceived flaws that would normally have been edited out of the ads.
"Social media plays a big part in our day-to-day dialogue," said Jen Foyle, Aerie's global brand president. "We were able to see that celebrating real bodies was exactly what our customer wanted through social media engagement and the feedback we received there."
It's not just fashion houses that have gotten the memo, either. Barbie launched its first diverse line of dolls in January, including, for the first time, a couple that come in different heights and statures. Even Reese's reinterpreted the force of social media's inclusivity movement when customers complained the brand's Christmas tree chocolates weren't shaped like trees, with the hashtag #AllTreesAreBeautiful.
"We're in a sea of change," said Madonna Badger, co-founder of agency Badger & Winters that launched the #WomenNotObjects movement. "The idea is that we as women are so much more than the dress we have on and the size that we wear. Advertisers and brands need to listen to these customers."
https://digiday.com/?p=163773
September 27, 2023 • 10 min read
Digiday+ Research assesses how brands and influencers are using Shorts to reach new audiences and what types of Shorts videos create the most buzz for marketers.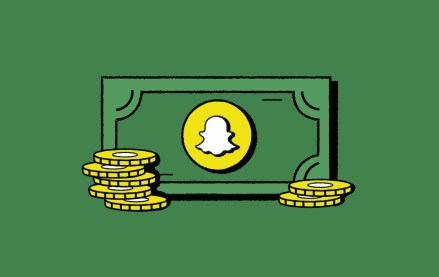 September 27, 2023 • 4 min read
Yesterday, Snapchat marked its return to in-person agency roadshows, sending company representatives to Horizon Media's Manhattan office to showcase a Snap-designed video game intended to capture the essence of what it's like to work at an agency — and how Snapchat can be part of the process.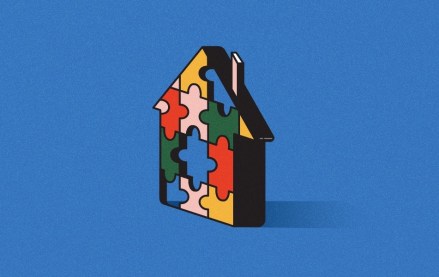 September 27, 2023 • 5 min read
As in-housing settles in as a mainstay, some marketers push for complete control.