'It's a basic survival instinct': Office gossip is vital for relationship building, but could be hindered in hybrid working setups, say experts
November 1, 2021 • 7 min read
•
•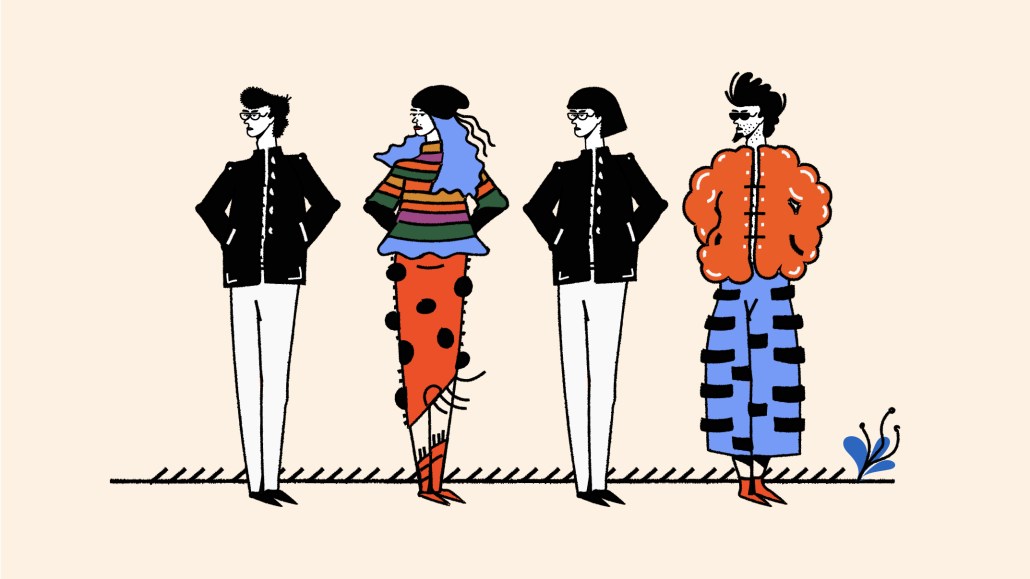 Ivy Liu
This article is part of the Future of Work briefing, a weekly email with stories, interviews, trends and links about how work, workplaces and workforces are changing. Sign up here.

Call it small talk, banter or office gossip, those little conversations between on-the-job tasks are at risk of being lost in a hybrid workplace.
According to Jack Levin, a professor at Northeastern University in Boston and author of the book 'Gossip: The Inside Scoop', chit-chat at work can be a force for good. It ties together social and business networks and can improve productivity.
But chartered psychologist Dr. Jan Smith, who specializes in workplace mental health, said small talk is a social skill that could disappear in the new way of working. She said it needs to remain because it demonstrates an interest in our colleagues and helps to build relationships at work.
"It fills the silences between conversations and connects us," she said. "Opportunities for these exchanges can happen organically when making coffee or collecting something from the printer."
The reality is many people like a good gossip at work. Who is dating who? Where might the Christmas party be held? Have you heard that so-and-so might be leaving?
Of course, there are differences between gossip and poor taste banter where lines can be crossed. Negative gossip can create division within teams and damage the workplace culture.
Mandy Watson, managing director at U.K. recruiter Ambitions Personnel, said these informal chats boost employees' happiness, well-being and engagement.
"This shouldn't be underestimated by employers," she said. "It might not appear to directly impact on a firm's bottom line, but it will do indirectly. It is also a way to include new starters who have been working from home since they were hired and do not yet have a relationship with their colleagues."
When the world went virtual as the pandemic arrived, there were plenty of examples of embarrassing office gossip gaffes as people struggled with the technology.
Career coach Lucy Freeman said the loss of casual face-to-face interaction was replaced at the start of the pandemic by awkward half-heard comments on Zoom and Teams, and people thinking they were on mute when they were not.
"Initially it did fuel massive paranoia and a lot of my time was spent reassuring people," she said. "Even facial expressions were being misinterpreted. The forced communication on these platforms meant people were anxious about what others were thinking and saying. In normal circumstances they would have simply glanced over at the person in the physical meeting and received a reassuring smile."
Freeman is not sure traditional office gossip can thrive virtually.
"Zoom drinks often deteriorate into a moan-fest. This serves the purpose of releasing tension and sharing experiences, but it obviously isn't as spontaneous as the quick gossip in the lift. Gossip tends to be the one bond in a disparate group."
Ultimately our brain is hard-wired to create connections with people, and Dr Sam Mather, author of 'Rise Together: A leader's guide to the science behind creating innovative, engaged and resilient employees' said gossip is a natural thing to expect in a physical or virtual office environment.
"It's a basic survival instinct. We do not like to feel excluded or disliked by others. When we are, our brain assumes this to be a threat to our safety and triggers a stress response," she said. "The brain communicates to us in the form of feelings such as sadness, anger or jealousy. Gossip is positive when it includes us as part of a group because we feel safe and less stressed. Of course, if you are the subject of gossip then it is not so good for your mental health or well-being."
Indeed, gossip which might be meant as innocent could cause trouble for a worker and the employer in a virtual world.
Small talk relating to business information such as new products, future restructures or customer information could be a breach of confidentiality or data protection laws by the workers involved. There is also the risk of discrimination claims if the gossip relates to particular characteristics of individuals regarding their race, religion, gender or age.
"With hybrid working, gossip has moved from the water cooler to exchanging messages on Teams, WhatsApp or other internal communication systems," said Kate Benefer, partner at London law firm Royds Withy King. "The technology means there is a written record of what has been said, which makes it easier for employers to take disciplinary action if the gossip comes to their attention."
3 Questions with Tom Morton, global CSO of agency R/GA
You've chosen a flexible model in which you let employees decide on their remote and in-office days, rather than dictate it for them. Why is that?
We heard from our employees that they want choice and flexibility. And we had our best year at the One Show and the Effies [Awards], and our best year of new business wins while working remotely, so we had proof that in-person working was no longer necessary for great work. So we committed to a hybrid working model where employees could opt to spend the days they choose in the office, or declare themselves to be long-term remote workers.
The model helps us to offer a better experience to employees. We're in a fluid time when people are re-evaluating who they work for and where they work from. Four million people a month are quitting their jobs in the U.S., so offering a work-from-anywhere option helps us to attract and retain talent, especially when other creative companies are herding staff back to the office. We can bring in talented people who happen to be based far from our physical locations. Our New York mothership has employees based in Chicago, Atlanta and as far away as Sweden. Too many creative companies misread their employee surveys. Three fifths of your employees wanting to do some work out of an office doesn't equate to everyone at their desks for three days out of five. You're not a work-from-anywhere employer if you're taking a register.
How have these changes impacted your workspace needs and design?

Our redesign of our New York office space is focused on collaboration and connection. We have an open floor plan with bookable hot desks. The management team shares space with the employees to promote togetherness. Office layouts will prioritize space for collaboration and communal work areas. Desks will be booked on the days you are in the office. Meeting room acoustics will be tuned and new audio / AV equipment will be tested to improve the experience for those not in the room. We're even piloting whiteboard cameras in conference rooms so remote workers can follow what's developing in the room. More fundamentally, the past two years have questioned the purpose of an office. It's no longer the physical structure for making work. So if your home serves as your office, your office needs to serve as your offsite. The future office should be more of a gathering place to mark big moments and stage big projects than a factory full of desks.
What do you think will be the biggest challenges in maintaining this model?

Onboarding new people into our culture. One example, 60% of people working in strategy at R/GA have joined the company since March 2020. That means they've never set foot inside our offices, or been to a company party or met [founder and chairman] Bob Greenberg in person. They haven't soaked in the culture as you would in an in-person workplace. We need to share our values and our ways of working more deliberately if we're going to ask people to work in the R/GA way. Creating equity between onsite and remote employees. Before the pandemic, many R/GA employees believed there was a stigma associated with working remotely, and some people feared that people in offices would have better access to opportunities. The reopening of offices means adapting to another collaboration model. Teams have become accustomed to collaborating with everyone remotely. The shift to hybrid will require teams to adapt their ways of working once again.
By the numbers
37% of 1,000 U.S office workers surveyed, said they felt worse being back in the office than they did at their lowest point during remote work.
[Source of data: Bamboo HR's Hybrid Work: Expectations versus Reality report.]

91% of 1,000 U.S. employees polled, said their workload has prevented them from taking time off.
[Source of data: Skynova's Time-off Habits report.]

47% of 2,000 working Americans said the pandemic has changed how they feel about their career, while 73% feel less fulfilled in their current jobs.
[Source of data: LinkedIn data.]
What else we've covered
In the stampede to figure out the right hybrid models, misunderstandings can lead to further headaches. But some experts believe that will lead to issued later on, if left unchecked. Here is a myth buster.

Flexibility has become not only an essential element of workers' happiness but also a significant factor in the feelings of underrepresented groups.

Since the U.K. government's work-from-home mandate lifted, people have been making the most of new flexible working freedoms. And that's resulting in people logging in to work from a whole heap of new destinations from pubs, to supermarkets, to gardens and even from overseas.
This email briefing is edited by Jessica Davies, managing editor, Future of Work.
https://digiday.com/?p=430333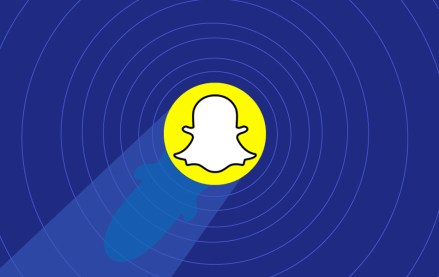 September 29, 2023 • 3 min read
•
•
"We are not diminishing the importance of AR," he said. "In fact, we are strategically reallocating resources to strengthen our endeavors in AR advertising and to elevate the fundamental AR experiences provided to Snapchat users."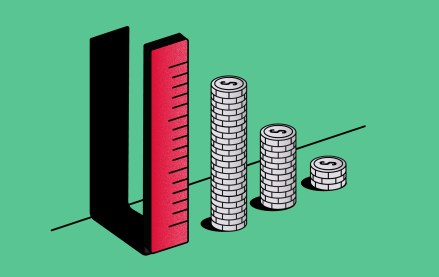 September 29, 2023 • 4 min read
•
•
In Q4 of this year, Activision Blizzard Media is launching in beta a new measurement tool dubbed the Attention Measurement Scorecard. The goal: to raise brands' and marketers' confidence in in-game advertising.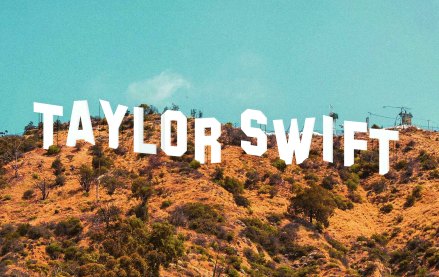 September 29, 2023 • 4 min read
•
•
The concert film will likely help build on cinema advertising's momentum after Barbenheimer.