Myth buster: Hybrid working models' biggest misconceptions
October 27, 2021 • 7 min read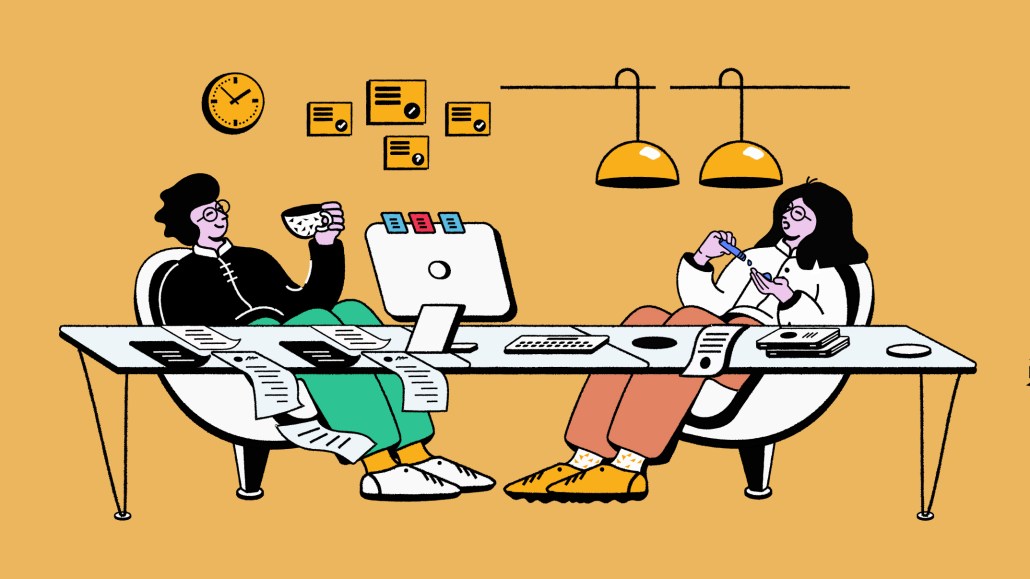 Ivy Liu
When it comes to what the working model of the future looks like, choice is the new black.
It's true that behind closed doors, a large number of bosses have admitted they wish things could simply revert to the pre-pandemic status quo. After all, overhauling years of traditional working structures in favor of scalable, flexible models that can meet employees' newfound expectations, is a huge and complex task. But most recognize that while there will always be those who either want to be fully remote — or fully back in the office — the bulk of people want a mix. In short, they want the freedom of choice. They've got more leverage than they've ever had before, and they aren't going to waste it.
But in the stampede to figure out the right hybrid models, misunderstandings can lead to further headaches. Here is a myth buster.
Myth: Flexible and remote working is new
Flexible and remote working may seem like a new phenomenon, but in truth it existed long before the pandemic hit. Just on a smaller scale. Naturally the coronavirus crisis has accelerated it, like it has many other trends. But in 2018 approximately half of 6,500 business leaders polled across eight countries, said that employees' desire for better work-life balance via more flexibility at work would have a major impact over the next five years and would need urgent addressing, according to a Harvard Business Review Future Positive report. Unsurprisingly, most said they weren't preparing for it, citing other business priorities as their reason. But at that time, no one was staring down the barrel of a 20-month-long (so far) pandemic.
"COVID blew through all the inertia and it blew through the fear [of making deep changes]. It no longer mattered how you did it [increased flexibility], you just had to do it," said Cali Yost, founder and CEO of consultancy Flex+ Strategy Group. But she believes business leaders now have the chance to be intentional about how they incorporate flexibility into their workforce operations. And the fact the demand for greater flexibility had already taken root, is an important distinction to make, according to Yost. "It's far less overwhelming for leaders to navigate these choppy waters if they remember that everything was already headed in this direction. So the focus can then be on how do they move forward instead of just resorting to the muscle memory of how we did things before," she said.
​​Myth: Work is where you go, when you go
For years, going to work has — for the majority of office-based workers — involved daily commuting to a physical office. But now that tradition is being eroded and replaced with hybrid models in which people can decide when they go into the office and how to benefit from collaborative tasks while they are there. "Don't try and shoehorn the where, start with the what, and then allow for the flexibility to be built around that," said Yost.
But others believe that there is a disconnect between what employees and employers regard as hybrid. Chris Herd, CEO of Firstbase, a company that helps companies set up remote operations, believes this disconnect is leading to people quitting or finding businesses which align better with their idea of flexibility. "When a company says they're going hybrid, what they're typically saying is: we'll want you in the office for Mondays, Tuesdays and Fridays probably on a 9-to-5 basis. And there's no flex on that," said Herd. Whereas what workers mean when they say hybrid is 'I want the flexibility to choose how much I work remotely, how often I come into the office and what my hours are. But they haven't had that conversation," he added.
Myth: Most remote workers are, and will be, women
Checking in on work emails or documents while in transit for a business trip, while slurping bad coffee in an airport lounge, or even from a client's site — were all common forms of remote working long before COVID forced offices to close. The difference is that now, if you want a complete change of scene, checking into an AirBnB for a week and working from there isn't something you need to do on the quiet. Remote work simply refers to work that occurs anywhere but the employer's site. And a 2018 report commissioned by Flex+ Strategy Group showed that actually, since 2015 the majority of people (three in five) working remotely were men, not women — as many have presumed.
The pandemic put many women at a big disadvantage, forcing them to leave jobs to care for their children. But it's wrong to assume that it's only mothers or working parents who want more flexibility and the option of remote working. "I fear that this misperception is only going to reinforce with senior leaders, what they already believed, which was that this is about moms and women, and women can't work the way everybody else does," said Yost. "It could reinforce the flexible-work penalty that women were already having to experience prior to COVID. The hope is that it becomes about where do you do your best work, not about gender."
Myth: The return to the office will be a set day
While many companies have set a rough date for their office returns, it's not going to be a flick-the-light-switch moment. The majority of businesses aren't expecting 100% headcounts on their official office reopening, and some no longer even have the office real estate to accommodate that. "Back to the office in COVID times is going to be an ongoing dial up and dial down, based on frequently changing health and safety considerations," added Yost. "If we can move past this date obsession, it will make people a lot less anxious. I think we're waiting for this magic day. And I just don't know if it's ever going to happen. Perhaps having a back-to-office date is causing more problems than it's solving," she added.
Myth: Money is the main motivator for securing talent
Truth is, after 20 arduous months most people have decided life is too short to be unhappy in an office-based job, or to be working crazy hours and putting up with an insane amount of work and expectations laid on them simply because, well, that's just what you did, right? And the trade-off was a (hopefully) decent salary or — for some — additional signing or holiday bonuses that made it feel worth it. But in a post-pandemic world, people have realized the importance of their mental health and emotional well-being and are putting a higher value on these things than money. And this is across a spectrum of work environments — from fast-food chains to a larger range of office jobs, according to Andrew Hunter, co-founder of U.S. job search engine Adzuna. "These days, employees are going after much more than money, and for modern workers it's not only about cash. Companies need to understand that people are looking for a flexible working culture with good work-life balance."
Bryan Hancock, partner at management consultancy McKinsey, agrees employers are at odds with their employees about motives for quitting. "The idea that compensation is what's driving attrition or what's causing dissatisfaction and is why people are leaving — it's a myth," he said. He cited recent McKinsey research that revealed ​​that while compensation is important, the most important reasons for people leaving a job are the relational factors, like feeling connected to their managers, feeling valued for what they do and getting meaning from their work.
Myth: Hybrid requires a one-size-fits-all enterprise-wide HR policy
If only. Recruiters have predicted that while the rage-quitting that has prompted economists to coin the phrase "the Great Resignation" will level out a bit by next year, it won't disappear because employees' expectations are forever changed. "Catching up to this new norm will continue to be a challenge for employers next year," said Adzuna's Hunter.
But that also means, that creating a one-size fits all HR policy around for instance, what days people are in the office, won't provide the level of flexibility and choice people are clamoring for. "There has to be real intentionality around what's happening on the day that you bring everybody together, otherwise you risk undermining the credibility of having to be together on that day," said Yost. "It can't be a case of everybody is brought back in on the same days, only to sit in their respective cubes on Zoom calls." Figuring out what that model is, is the execution challenge. Better to define the general terms and guidelines within which people will work, but with enough wiggle room within that for it to be adapted to the "unique realities" of a particular business, or job, department or person, added Yost. Same goes for workspaces, and tech — set the broader guardrails for how they should be used, then let individual teams determine the day-to-day needs.
https://digiday.com/?p=430127
September 25, 2023 • 5 min read
As esports winter sets in, the companies that are best insulated from the cold are the ones that designed their balance sheets for a years-long march to profitability — not the massive and rapid returns promised by some esports companies during the industry's initial wave of growth.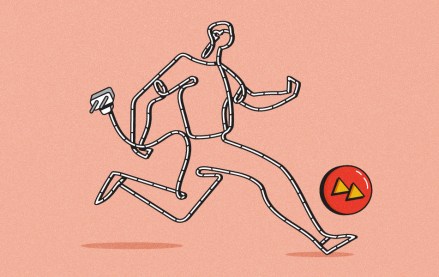 September 22, 2023 • 4 min read
Women's sports are having a moment. Brands, media companies and agencies are looking to get in on the action.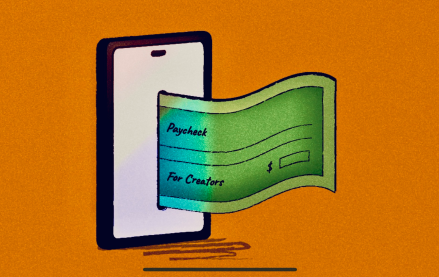 September 22, 2023 • 6 min read
The Hollywood strikes were supposed to be a game changer for many of them, but the situation hasn't quite lived up to the hype.