How Instagram beat out Snapchat as fashion's 'social darling'
March 28, 2017 • 6 min read
•
•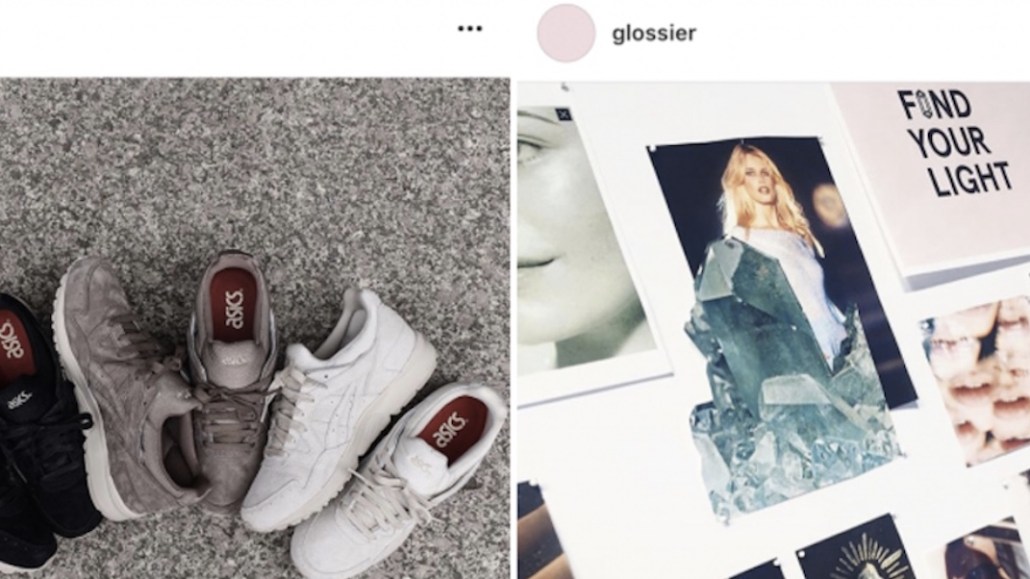 Snapchat wants to rival Facebook, but it should worry first about Instagram.
Although Instagram and Snapchat were launched within just a year of each other — in October 2010 and September 2011, respectively — fashion brands have made Instagram a cornerstone to their strategies while Snapchat remains, in most cases, firmly in the experimental bucket.
Most designers were hesitant to join Snapchat. They weren't sold on its unfiltered nature that was inherently antithetical to the fashion industry's pristine aesthetic. Many still aren't — especially higher-end designers, said Jodie Chan, director of Altuzarra's marketing and communications. She ultimately decided it's "not viable for our brand and relevant to the demographic we are trying to reach."
However, with time, a range of designers began to see the value of sharing behind-the-scenes looks at their personal lives and the business. Marc Jacobs joined Snapchat in fall 2016, just in time for New York Fashion Week, and then Burberry and Louis Vuitton followed by sharing announcements and photos from special events on the platform. So did Rebecca Minkoff and Prabal Gurung, longtime personal users who decided to let fans catch glimpses of their work lives. During the end of 2015 and early 2016, brands were clamoring to get on Snapchat.
Then Instagram announced Instagram Stories, and everything shifted. 
Snapchat meets its match
In August 2016, Instagram launched Stories, a feature that allows users to share photos and videos on their accounts that are visible for just 24 hours. In essence, Instagram now offered the best of both worlds — its glitzy photos, juxtaposed with the short clips for which users love Snapchat.
"As Instagram encourages more polished content, as well as tools that support content that feels instantaneous and ephemeral, that seems to address what it could have potentially lacked, in comparison to a platform like Snapchat," Chan said.
Suddenly, brands that had been regularly active on Snapchat lay dormant, opting to share fleeting content on Instagram instead. As a result of Instagram Stories, Snapchat's growth slowed by a whopping 82 percent. Snapchat had 122 million active users in Q1 of 2016 and 143 million by the end of Q2, raking in an impressive 17.2 percent growth rate. However, by Q3, its growth tumbled to 7 percent. At the same time, Snapchat did away with its autoplay feature, which had helped bolster story views for brands.
Instagram, on the other hand, already had a captive audience of 300 million users daily, who now only had to look at the tops of their screens to view Stories. According to TechCrunch, by October, its Stories feature had already amassed 100 million daily users.
"Snapchat was certainly the social darling of 2016, and brands were smart to leverage the platform at the time," said Camilla Opperman, research associate at L2. "However, Instagram Stories have proven to have greater reach than Snapchat, and brands are realizing that their resources can be more efficiently allocated towards Instagram."
Meanwhile, the demographic differences between the two platforms remained telling. Today, Instagram users skew significantly older: 51 percent of its user base is above age 35, compared to just 14 percent of Snapchat users. These older users, in many cases, have more disposable income than their younger Snapchat-using peers, making Instagram particularly appealing to fashion brands.
"Instagram has a number of things working to its favor: It's got a larger follower base and an older audience that's more likely to be spending," said Sucharita Mulpuru, an e-commerce advisor and the former chief retail strategist at Shoptalk.
The resource crunch
For fashion brands, many of which have nimble, short-staffed digital teams, the ability to have the capabilities of Snapchat and Instagram in one place has been particularly advantageous, according to Kyle Wong, CEO of Pixlee.
"Content generation is hard. These brands have a limited bandwidth to manage these social platforms," he said. "Most fashion brands out there probably have one person max running social media accounts. They are spread thin between keeping multiple channels updated, rather than engaging the community on those channels."
It's also more laborious to create a follower base on Snapchat, which requires users to know a retailer's exact username in order to follow them. With Instagram Stories, brands already have a built-in following that doesn't require additional promotion.
"Instagram is definitely more brand-friendly than Snapchat," Opperman said. "Most fashion brands already have Instagram accounts, so it's much easier to move to Instagram Stories than learn the entirely new Snapchat platform. Instagram also has a leg up in discoverability, as Snapchat lacks a robust search function, making it difficult for consumers to find brand Snapchat accounts."
The evolution of Instagram Stories — which now includes the ability to include Boomerang videos, tag users with direct links to outside profiles and add links to stories for verified accounts — is leading some retailers, like Fossil, to stop using Snapchat altogether.
"With Instagram Stories, we stopped using Snapchat," Rosi Sanchez, social media strategist, said at SXSW. "The following is already there — we're seeing 3,000 views on Snapchat, versus 70,000 or 90,000 on Instagram Stories."
Fossil uses Instagram to tease its new line of smartwatches
Getting users to shop on social 
Instagram further advanced its marketing prowess when it announced last week it will roll out an existing feature to all retailers that allows brands to tag unpaid posts with product information that directs users to e-commerce sites. This is an extension of Instagram's shoppable advertisements that gave retailers the capability to link to product pages in paid posts.
As a result, brands are getting increasingly creative with their use of Instagram to help sell products. Ted Baker launched a 360-degree shoppable video campaign called Meet The Bakers, which used Instagram to tell the story of a sitcom family, all donning the retailer's latest collection. Craig Smith, director of marketing at Ted Baker, said the platform was particularly conducive to launching the whimsical campaign.
An Instagram from the Meet The Bakers campaign
Chira Dan, head of content at L'Oréal USA, said the nature of a beauty conglomerate like L'Oreal, with such a vast array of brands, means that the individual companies tend to lend themselves to different platforms.
"With beauty, we found that Snapchat is a very different communication channel than Instagram, because you can go into a lot more detail on how to get a look," she said. "However, some brands cannot be on Snapchat. They don't belong there; they have nothing to really talk to the consumer about. I don't want to put all my eggs in the Snapchat basket, since we've seen its decline since Instagram launched Stories and Live."
https://digiday.com/?p=229512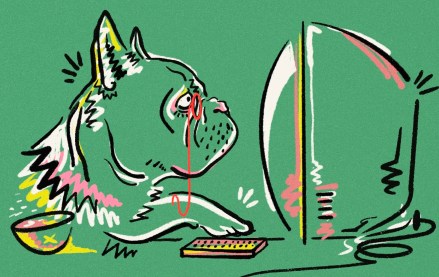 October 2, 2023 • 7 min read
•
•
When it comes to agencies, both of Meta's older sibling social media platforms may be past their primes.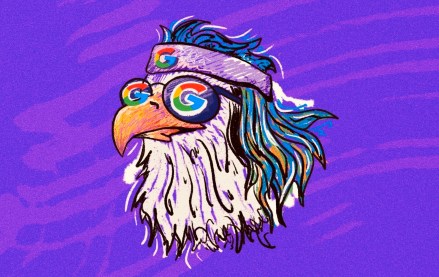 October 2, 2023 • 3 min read
•
•
The legal battle sees Apple and Google et al attempt to conceal their inner workings, developments that mirror the experience of their media customers.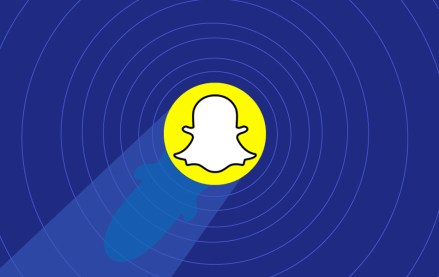 September 29, 2023 • 3 min read
•
•
"We are not diminishing the importance of AR," he said. "In fact, we are strategically reallocating resources to strengthen our endeavors in AR advertising and to elevate the fundamental AR experiences provided to Snapchat users."