A new deal was struck between The Screen Actors Guild — American Federation of Television and Radio Artists (SAG-AFTRA) and video platform Cameo on May 23rd in which performers can get union coverage through the celebrity video marketplace. With this initiative, SAG-AFTRA's health and pension plans will give members access to more professional talent, and brands will be able to access more talent through Cameo for Business. The contract opens up benefits to thousands of SAG-AFTRA members.
This partnership comes at a time when the Writers' Guild of America, which had been involved in six weeks of negotiations with the Alliance of Motion Picture and Television producers, began a strike in protest of the union. The Cameo for Business platform lets brands connect directly with entertainers, athletes, creators and other celebrities to create content.
Digiday recently spoke with Duncan Crabtree-Ireland, SAG-AFTRA's national executive director and chief negotiator, to find out what the league will do with its partnership with Cameo and what the implications for advertising would be if SAG-AFTRA would join the ongoing strike.
This conversation has been edited and condensed for clarity.
What does SAG-AFTRA want to achieve with this partnership?
[It's] bringing news about this to a wider portion of our membership so that they can themselves get engaged with Cameo for Business. It means that there'll be a wider range of our influencer members and even our members who maybe haven't waded into this space yet, who now will feel comfortable and confident to do that because they know A) that it's been signed off and blessed by their union and B) that they can do things like earn eligibility towards their health and retirement benefits on this platform just like they do when they work in film and television and commercials and in the music industry.
How does SAG-AFTRA work with brands?
We have a large number of major corporations that are directly signatory to our commercials contracts. We also have advertising agencies that work with all of the major companies in the U.S. and worldwide, who are also signatory to our contracts. So it's not that we select companies and say, "We will only work with these companies." We're eager to have our members work with any company they want to work with. But we want them to do that in a way that is protective of them and gives them the opportunity to do what they need to do for themselves. That is [to] make sure that as they're creating this content that really engages with consumers and helps forward these brands, public image and businesses that our members can have just basic human needs met, like having health insurance, like having a retirement when they've done this for a number of years, things like that.
A lot of us who work for a company just kind of take for granted that that's going to be there when you work in the kind of environment that our members work in, that's not automatic. And the main way that our members get those benefits and those protections is through the union. And so really what we're looking for is to make sure that the work that they're doing for any of these companies, or on any of these platforms, is done under conditions that really lift them up as professional creators. This agreement with Cameo for Business is a perfect example of doing that.
How so?
This is a way that different businesses can engage with our members to do this work for them. But in a structure that provides those kinds of human needs and benefits and protections and that can also be done through direct agreements between us and those advertisers for our performers to work for them directly. [What Cameo does] is they help reduce the transactional element of that. They have a system that streamlines that and makes that easy for brands to do. And so that just helps make it part of the standard practices and operating procedures of the business and just makes that a little bit easier. Companies that have a really broad engagement or really deep focus on particular members of SAG-AFTRA, for example, they end up doing deals directly with us, and that will continue. This is just another way for that to happen.
There's a sense that SAG-AFTRA may strike soon. What will that mean for advertising? Will SAG actors stop working on commercials?
We are beginning our negotiations with the major studios and streamers on June 7th. I have every expectation that we'll be able to successfully reach an agreement with them during the almost three and a half weeks that we have to bargain that contract. But of course, our members are currently voting on a strike authorization vote to provide us the leverage that we need to make that deal. So my hope and expectation is that that will result in a contract and that we won't need to go on strike. But whether we do or whether we don't, that won't affect [this] part of the business. Our commercial contracts will remain active. They're not expired. They're ongoing. Our members who have very robust influencer businesses, our influencer agreement that's not expiring either. So all of that will continue unaffected by any kind of work stoppage in the film and television industry.
https://digiday.com/?p=505822
September 28, 2023 • 4 min read
Some content creators are using generative AI tools to spark new levels of creativity and innovation and are sharing their experiences online in how they're using these tools to streamline their workflows and boost productivity.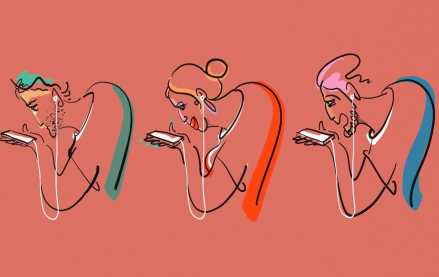 September 28, 2023 • 6 min read
In this edition of the weekly Digiday+ Research Briefing, we share focal points from Digiday's recently released reports on marketers' evolving social media tactics, including how they're using Facebook less and diving into YouTube Shorts more.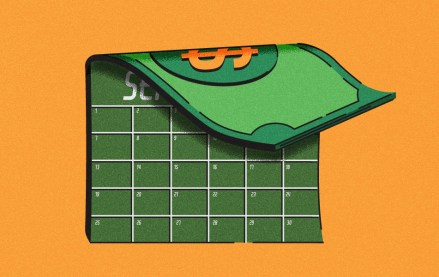 September 28, 2023 • 4 min read
In 2023, some brands' executive boardrooms are still insulated from the chill of crypto winter, for better or worse. But the rising pressure of crypto skepticism has made it more urgent than ever for companies to figure out how to use blockchain technology to support their core offerings and customer base rather than simply dropping branded NFTs and hoping for the best.