'If I can't deliver, I'll say I can't': How employees are learning to say no
November 15, 2021 • 7 min read
•
•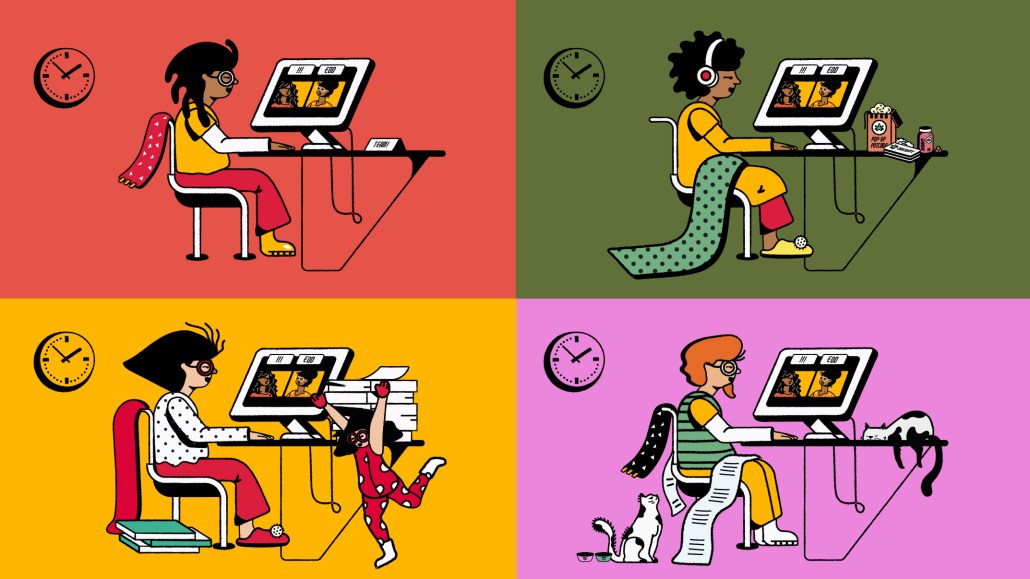 Ivy Liu
This article is part of the Future of Work briefing, a weekly email with stories, interviews, trends and links about how work, workplaces and workforces are changing. Sign up here.

Part-time events manager Renee (not her real name) knew she'd reached a tipping point when, instead of enjoying time at the pool with her young son, she spent most of her day off on the phone resolving a last minute issue ahead of an upcoming fundraiser.
Not wanting to burden colleagues by pushing workload onto them, she's now made the call to go from three workings days back up to five as the only viable solution.
"I still find it difficult to say no to excess workload, but whilst working part time I learnt to work very efficiently, and become better at delegating, which is still helping me a lot," Renee said.
Likewise, financial services client manager Katherine (not her real name) who recently went from four days a week back up to five after her youngest son started school, would often work long hours rather than say no to additional work.
"When you are offered flexibility, but also have expectations to fulfill the work, lines become blurred. I just had to find the time to do it," she said.
"Going back five days hasn't changed the workload, but it has made me feel calmer. I no longer feel like I'm saying yes because I'm grateful for my situation."
Renee and Katherine form part of the 52% of workers who admit work regularly eats into their personal life, according to a Glassdoor survey of 2,000 U.K. employees.
But 48% have taken action to improve their blend of work and home life, and according to leadership coaching app Bunch, its guide to saying no is the most-viewed by its 25,000 users, showing a growing desire to take back control over work.
Yet why is it so difficult to say "no" when work is overstepping the line?
For former media agency director Robert Weatherhead, a culture of keeping clients happy and immense pressure to win pitches, plus a fear of not being seen as committed, meant he spent 15 years going along with the long hours culture. Yet he had an epiphany when he walked out of a pitch prep meeting room at 11.30 p.m. to find around 20 other colleagues who weren't involved still at their desks.
"I didn't want that to be me," Weatherhead said.
After being made redundant in 2017, he set up his own consultancy, and now runs online retailer Affordable Wine.
"I have nobody pressuring me to work more, and I'm around more for my children," said Weatherhead.
Whether it's rearranging your workload, getting out of the corporate world, or consulting an app for advice, there's no quick fix to learning to say no, beyond resolving self esteem and unrealistic perfectionism issues, argues cognitive behavior therapist Somia Zaman.
"Write a log of situations where you've wanted to say no in the past. Think about why you wanted to say no, why you found it difficult and what you think would actually have happened," said Zaman.
"Once you've worked out your anxieties around saying no, then you can start to challenge them by letting yourself consider potential alternative outcomes," she added.
Yet personal reflection is no match for toxic cultures that don't allow pushback in the first place, observes Julia (not her real name), a former communications manager. She eventually changed jobs after her requests to reconsider her large workload and constant unpaid overtime fell on deaf ears.
"If you said no, you were made to feel like a failure," said Julia. "As much as you know you should say no to certain things, it's hard to do that in a toxic culture. I'd say it's more to do with the culture than with the person you are."
Julia now feels confident in her value to her current company, and wouldn't think twice about saying no, especially if it involves her health.
"If I can't deliver on something, I'll say I can't — I feel it's fundamentally part of my job to do that and have a pragmatic discussion about reprioritizing tasks."
Yet with toxic cultures compelling 39% of U.S. tech workers to want to resign, according to data from learning management platform TalentLMS, perhaps the onus is now on managers and leaders to change how they see '"no" — and give their teams confidence to say it.
Tracey Wallace, marketing director at talent platform MarketerHire, said her team pushed back on sending a newsletter twice a week, due to overwhelming workload yet low open rates.
"A 'no' is a sign for a manager to dig in and listen. Is this a bandwidth issue? Is there something about the strategy they don't agree with? Does this fall under their responsibilities and does everyone agree that's the case? Why someone is saying no is just as important as their ability to do so," said Wallace.
Team members refusing further workload is something Bram Verniest, co-founder at customizable documents provider CHILI publish, has aimed to resolve by setting individual objectives and key results for each employee.
"Clear priorities and boundaries include the mandate to say 'no', and trigger conversations with the team to assess and evaluate," said Verniest.
Companies should, he added, use employee pushback to learn and grow — and stop a "no" turning into a resignation.
3 Questions with Mark Dixon, CEO of flexible workspace firm IWG
How would you describe the state of the office real-estate sector, in comparison to before the pandemic?
18 months of remote working has driven an unprecedented rush to the hybrid model that would otherwise have taken at least a decade. Leading studies show that the majority of businesses will move permanently to hybrid and business leaders around the world are actively looking at how to use real estate in different ways. The shift away from longer term leases and the move by companies to scale back their own office estate has led to significant cost savings. IWG research among FTSE 100 and FTSE 250 business leaders shows that three times more large companies are planning to shift to the hybrid office model than are looking to continue with the pre-pandemic approach. The widespread adoption of the hybrid model is resulting in growing demand in suburban locations both for flexspace and local offices and at IWG we are already seeing the fastest rate of growth in our suburban locations.
What are the biggest drivers of change in this area, and how will those continue to evolve into 2022 and beyond?
Businesses of all shapes and sizes — from sole traders and small and medium-sized businesses to the Fortune 500 — are seeking new operating models. Many are moving toward hybrid working, with an office close to where employees live. Global businesses are increasingly changing to a hub-and-spoke model, with smaller central offices, more regional hubs and growing numbers of local satellite offices. We are finally arriving in the age of the "15-minute city". The once conceptual theory of being able to access all the services needed for fulfilled lives within 15 minutes of home is increasingly becoming a reality in neighborhoods everywhere.
What environmental opportunities should employers seek to capitalize on, driven by the shift to hybrid working models.
We have reached a tipping point, and the hybrid working model has the potential to promote sustainability and transform the world for the better as we move towards a post-pandemic future. Last year, the blue skies over formerly smog-blighted major cities were a graphic demonstration of how the environment — and our own health — can benefit from reduced commuting, for example. By adopting a hybrid model and incorporating flexspace into companies' workspace strategies, businesses can effectively downsize their real estate footprint, in turn reducing their carbon footprint. ​​That's significant, since buildings account for 39% of CO2 emissions globally and, apart from the carbon embedded in construction, office buildings are large consumers of energy, both for heating and air-conditioning. Hybrid working can also lead to significant reductions in fossil fuel use and greenhouse gas emissions thanks to fewer journeys by car or airplane. Not only does a hybrid working model bring considerable sustainability benefits, it can also be the foundation of a new approach to work and life that benefits both the planet and its people.
By the numbers
83% of 4,000 American workers say would prefer a four-day work week.
[Source of data: GoodHire's The Meaning of Work survey.]

55% of 1,100 U.S. adults say they have moderate to high concerns about the pandemic affecting their ability to visit with family this holiday season.
[Source of data: Uprise Health Employee Sentiment report.]

77% of 1,000 remote workers say they would return to the office following a vaccination requirement for all employees.
[Source of data: Skynova's COVID-19 Variants survey.]
What else we've covered
Wanting a boss who's empathetic may be universal — but trusting that bosses are empathetic is another story. For some, that's partly because much-touted benefits like mental health days are often viewed by employees as surface-level solutions that don't address the core issues.

It's not just world leaders who need to boost their sustainability credentials: so do businesses, or they risk defeat in the raging war for talent.

Millennial women-focused newsletter and media company theSkimm has put its own twist on a hybrid work policy: starting January 11, full-time employees must come into its New York headquarters three times per month.
This newsletter is edited by Jessica Davies, managing editor of Future of Work.
https://digiday.com/?p=431484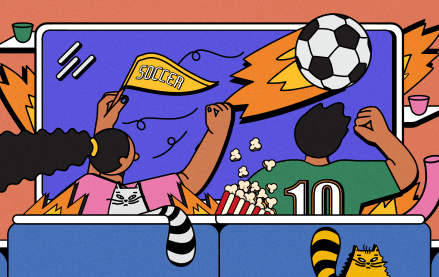 December 1, 2023 • 4 min read
Even if a game isn't make or break, sports leagues and brands want fans to be paying attention — and they're hopeful new strategies will get it.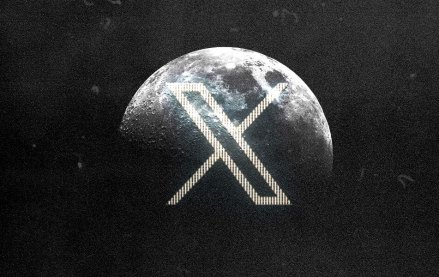 November 30, 2023 • 4 min read
In the packed DealBook conference in New York yesterday, owner Elon Musk bluntly told them to shove it.
November 30, 2023 • 2 min read
WorkTok, or CareerTok, is in full force. Combined, those hashtags on TikTok have over four billion views and it is benefiting Gen Z.