How Untuckit embraced virtual clienteling software to drive sales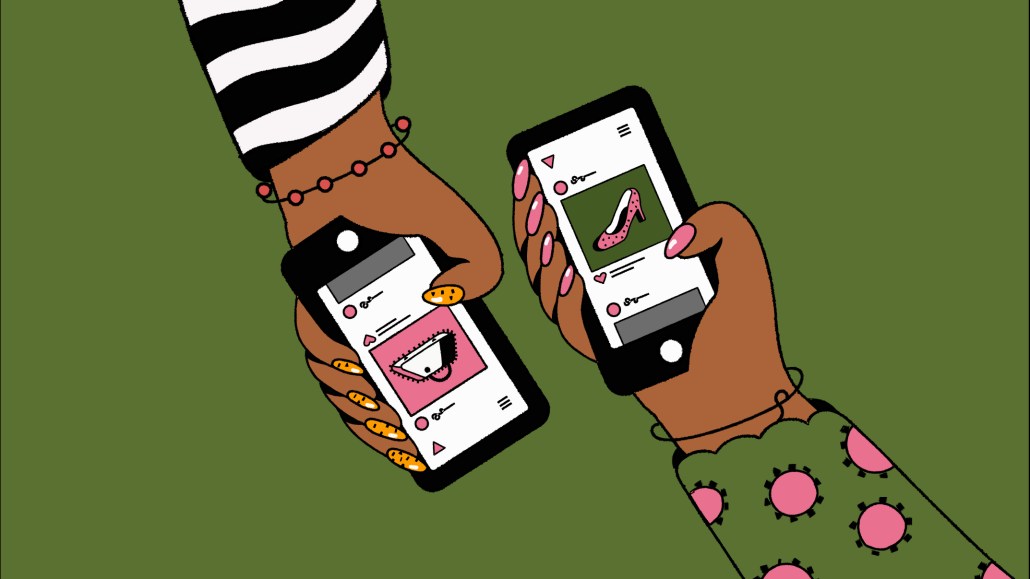 Ivy Liu
As customers return to brick-and-mortar stores, retailers are thinking about how they can also stay engaged with those customers happy shopping at home. For shirt company Untuckit, bringing store associates' knowledge to its website is helping bridge that gap and drive sales.
During the early days of the pandemic, the brand trained its entire in-store sales team, stretched across 85 locations in the U.S., with more in Canada and the U.K., to use a customer chat and live-stream tool called Hero. Designed to help store employees answer questions and drive sales online, the company has taken it a step further: employees now field requests from customers based on geographic location, toggling between helping customers in-store and those asking questions online. Untuckit's employees field nearly 300 chats per day during store hours and their conversion rate for live chat sales is over 20%, according to Julie Mares, head of e-commerce and omnichannel integration. The e-commerce conversion rate for fashion clothing and accessories is 2.44% according to a report by IRP Commerce, an e-commerce platform.
As many brands shifted their brick and mortar resources into e-commerce last year, tools like 1:1 shopping and direct SMS became key in generating sales. But now that shoppers are used to these tools, their online experience is influencing brand loyalty. Store associates are having to learn how to balance helping in-person clients, and assisting virtual customers.
"We wanted them to bring the physical experience to the chat," said Kaitlin Gottlieb, Untuckit's director of omnichannel sales and clienteling.
Providing information to customers through their preferred channel will be important as brands navigate new customer expectations. "Not only do virtual tools allow retail brands to pivot when shoppers do not have access to a specific physical store, but they allow brands to stay relevant during product shortages," Chelsea Gross, director and digital commerce analyst at Gartner, wrote in an email.
"Both concepts will be essential to mastering omnichannel retailing. I would argue that virtual clienteling itself is going to differentiate the next generation of retail leading brands."
To date, the technology has made a noticeable impact on Untuckit's online revenue, which increased 45% year over year in May. Untuckit also claims that the portion of sales attributed to Hero has increased 12.90% since they started using the software. Hero told Untuckit it would get an uplift in average order value and conversion rates.
Untuckit was already looking to improve its virtual client experience before the pandemic hit last year. They signed up with Hero in March 2020 and took time to familiarize its staff with the software before it started using the live-chat feature on its website that May.
The biggest lift was training store associates on how to translate selling in a store to selling online. "Those selling skills were there, but we had to translate it to things like texting," Gottlieb said.
The process began relatively simply — Untuckit started using the software when all its stores were closed — and the gradual easing of pandemic restrictions made the second phase of training more manageable. "As more associates returned, we were able to get them up to speed," she said.
Live chats proved especially helpful for clients looking to try new products. With people working from home, Untuckit decided to expand its activewear and non-button down shirts based on the chat feedback. "We had a lot of customers start a chat to ask what size activewear shirt would work for them, based on their button-up size," said Gottlieb.
Untuckit plans to use Hero's newest feature, Stories, for quick product videos. The videos will live on a product's page. "They do look like an Instagram story in that we can tag products or highlight features," said Gottlieb. "Customers will have more information even before they come to the live chat."
While virtual selling and clienteling has grown over the last 16 months, the trends aren't likely to disappear, said Scott Compton, a senior analyst at Forrester, "though they may be diminished in some way due to back-in-store shopping."