How Tito's Handmade Vodka is tapping into the 'cultural phenomenon' of Dry January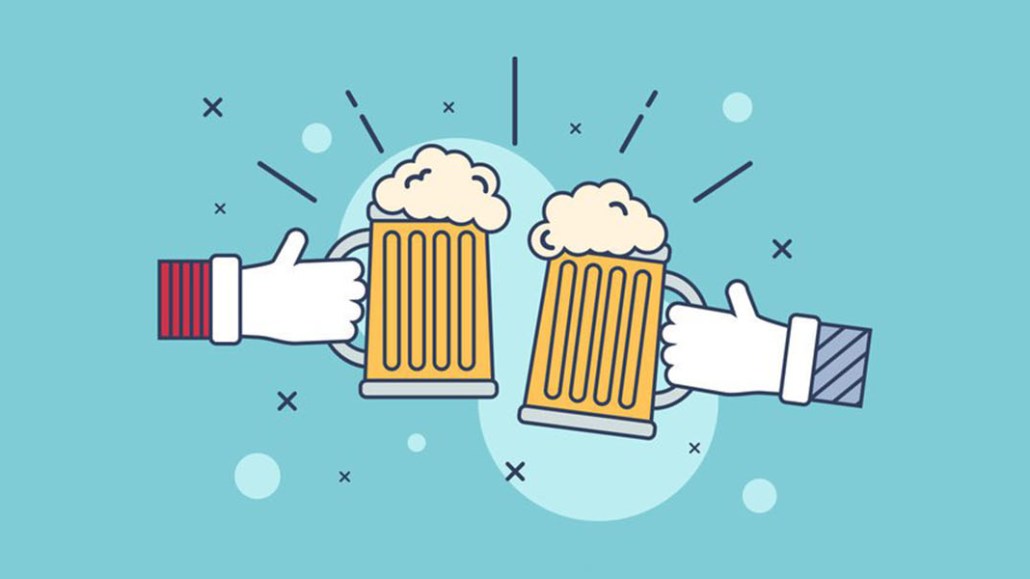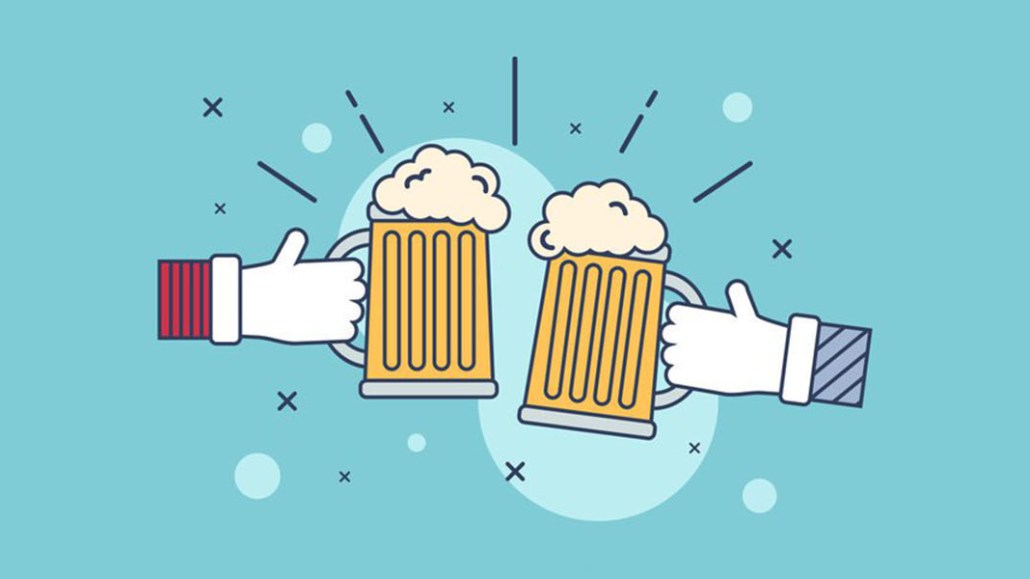 Tito's Handmade Vodka is working with Martha Stewart to showcase the ways its vodka can be useful for things other than drinking — like say, as a disinfectant spray or in a pasta sauce. The spirits brand is doing so to reach out to millennials and Gen Z consumers during Dry January, the burgeoning annual trend of people giving up alcohol for the first month of the year.
"Going into the New Year, I think there's a lot of New Year's resolutions and obviously Dry January has become a little bit of a cultural phenomenon," said Taylor Berry, vice president of brand marketing at Tito's. "No matter what their personal preferences, if they decided to dry January, if they don't, I think this is just kind of a tongue-in-cheek way of being present throughout."
The brand worked with creative agency Arts and Letters on the effort, which will appear on Instagram and YouTube. The spot portrays Martha Stewart using alcohol in everyday household items such as a disinfectant spray, meat tenderizer and pasta sauce. The ads will run on the social platforms until the end of January. The financial agreement between the parties was not disclosed.
The recognition of Dry January by the vodka brand comes as more marketers look to tap into and appeal to the sober lifestyle that has become more popular in recent years with the rise of wellness culture. Tito's is in good company: Non-alcoholic brand Bare Zero Proof as well as alcohol brand Smirnoff have talked more about drinking in moderation in ad campaigns recently, according to previous reporting by Digiday and sister publication Modern Retail.
For Tito's new campaign, the brand decided not to use its marketing dollars to advertise on TikTok due to the platform's ban on alcohol promotion. Thus, the brand chose Instagram and YouTube for its Dry January marketing. "In an effort to kind of focus on both where the dollars are going to go and the impact of the campaign, we chose to focus on where we felt like we could make the biggest impact as a spirits brand," said Berry.
It is unclear how much of Tito's advertising budget is allocated to this campaign, as Berry declined to share overall budget specifics. According to Pathmatics data, the brand spent a little over $2.2 million so far on advertising efforts in 2022, higher than the $1.1 million it spent in 2021. The data also showed that the brand spent $329,000 on Instagram, $21,000 on Twitter and $204,000 on digital desktop displays throughout 2022. Berry said that the ad spend for the Dry January campaign was split evenly between Instagram and YouTube.
As for Martha Stewart's ambassador role, Tito's said Stewart aligns with the company's core values and that her unique personality complements the brand's image. "Martha Stewart is the queen of all household adventures, and it just felt like she would be the perfect choice to take on the role of bringing this to life," said Berry.
In addition to the digital ads with Stewart, Tito's is launching a limited-edition do-it-yourself January bottle-top attachment collection including the deodorizer, the flavorizer and the cleanerizer, all of which are household item bottle tops. All net proceeds from the sales of the bottle tops go to nonprofits that the brand has teamed up with, including Frontline Foods, Feed It Forward and Greater Good.
Martha Stewart has been a popular choice among brands for co-marketing initiatives in recent months due to her social media following and celebrity status. Green Mountain Coffee Roasters updated their social media strategy with Martha Stewart's help, and water brand Liquid Death partnered with Martha Stewart as part of a Halloween campaign.
"Successful advertising must be unexpected, relevant, and social media shareability and Tito's nails all three of these requirements," said Allen Adamson, cofounder of Metaforce, a marketing collective and brand consultancy. "While Martha Stewart is spot-on for the upscale Vodka target market, the last celebrity you would expect to pitch a vodka, but a clever play off her core brand, a fun script combined with the relevant Dry January context makes this effort pay off for Tito's."
https://digiday.com/?p=483333