Why this non-alcoholic beverage brand focused on experiential, working with bartenders to boost brand awareness with a sober Gen Z
December 5, 2022 • 3 min read
•
•
This article is also available
in Spanish
. Please use the toggle above the headline to switch languages. Visit
digiday.com/es
to read more content in Spanish.
In recent years, the rise of wellness culture has led some to seek out a sober lifestyle, opting in to Dry January or finding ways to gather and party without the need for alcohol. Bare Zero Proof, a non-alcoholic spirits brand that offers non-alcoholic versions of Gin, Bourbon and Tequila, is aiming to tap into that trend and serve consumers who are still looking to have a night out, but do so with a non-alcoholic cocktail.
"Consumers who are abstaining for a lifetime or an evening want to be included in the party," said Jim Kempland, co-founder and CEO of Bare Zero Proof, who added that he previously worked as an exec for Bacardi and that he was inspired to found the brand by the trends he saw of younger consumers opting not to consume as much alcohol as previous generations. Even though those consumers may be opting out of alcohol, Kempland believes "they want to be served adult beverages not kiddie cocktails or mocktails or other things that relegate them to the kids table." That's why the brand is focused on offering non-alcoholic gin and tonics, old fashioneds and margaritas using its gin, bourbon and tequila.
To get the word out, Bare Zero Proof, which was founded this year, is dedicating roughly 50-60% of its advertising budget to its "experiential and advocacy program," explained Kempland, adding that the brand is working with bartenders in restaurants and bars as influencers. The rest of the brand's ad budget is dedicated to paid ads on social media.
"Education is the number one barrier for the category: People either don't know it exists or bartenders don't know how to use it," said Kempland of why the brand is focused on experiential and influencer marketing. "We're hiring bartenders on the sober journey in the markets where we've been launching to go in and educate people to understand why Bare Zero Proof will provide a cocktail that's acceptable to them."
Kempland also noted that one of the key differences in the way the brand can market vs. that of an alcohol brand is that it is not encumbered by liquor laws making it easier to partner with bars, restaurants and show up in retail environments to drive awareness of the brand.
Given the rise of younger people's interest in a sober lifestyle – should the many headlines about the shift be true; most cite a 2018 study by Berenberg Research that found that Gen-Z allegedly drinks 20% less than millennials – Bare Zero Proof believes this may be a movement akin to that of gluten-free or vegan alternatives and that they are serving a market need that will grow.
It's unclear how much Bare Zero Proof is spending on advertising and marketing as Kempland did not share specific figures and Pathmatics did not have tracking figures for the brand's spending.
Focusing on education and working with bartenders makes sense to Rob Schwartz, chairman of TBWA/Chait/Day in New York. "Bartenders are a great sales force for a brand," said Schwartz. "They won't pitch every brand. They have integrity and trust, that's why they are so effective."
That being said, while bartenders are a trusted resource, some question focusing on bars. "I don't know if this is going to go after their biggest group of customers who are not drinkers," noted Duane Brown, founder of performance marketing shop Take Some Risk, adding that some people seeking a sober lifestyle may not be in those spaces. Still, "being in trendy restaurants where you can get nice mocktails would be a smart play."
https://digiday.com/?p=479031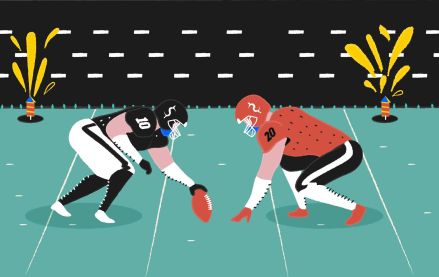 December 6, 2023 • 4 min read
In response to this challenge, the NFL's Detroit Lions have adopted a proactive strategy, introducing an extra channel for their local NFL broadcast. The objective is to broaden advertising opportunities, leverage direct-to-consumer distribution, and establish stronger connections with local fans, with the ultimate goal of increasing preseason viewership.
December 6, 2023 • 4 min read
It's been over a decade since the most recent entry in the wildly popular "Grand Theft Auto" series came out in September 2013, meaning anticipation for "GTA 6" has been building for years. Rockstar titled yesterday's trailer as "Trailer 1," making it clear that the company is poised to launch a massive marketing campaign in the lead-up to the game's 2025 release.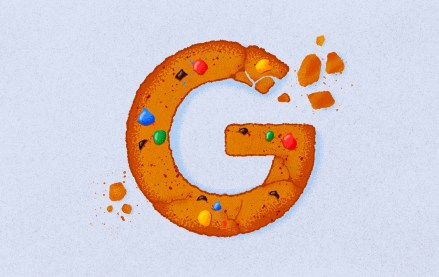 December 6, 2023 • 4 min read
A healthcare client that decided to scrap all conversion tags and cookies within weeks provides a case study for what will likely be a common experience in a year's time.