How the Overwatch League is generating fan engagement with a March-Madness-style bracket contest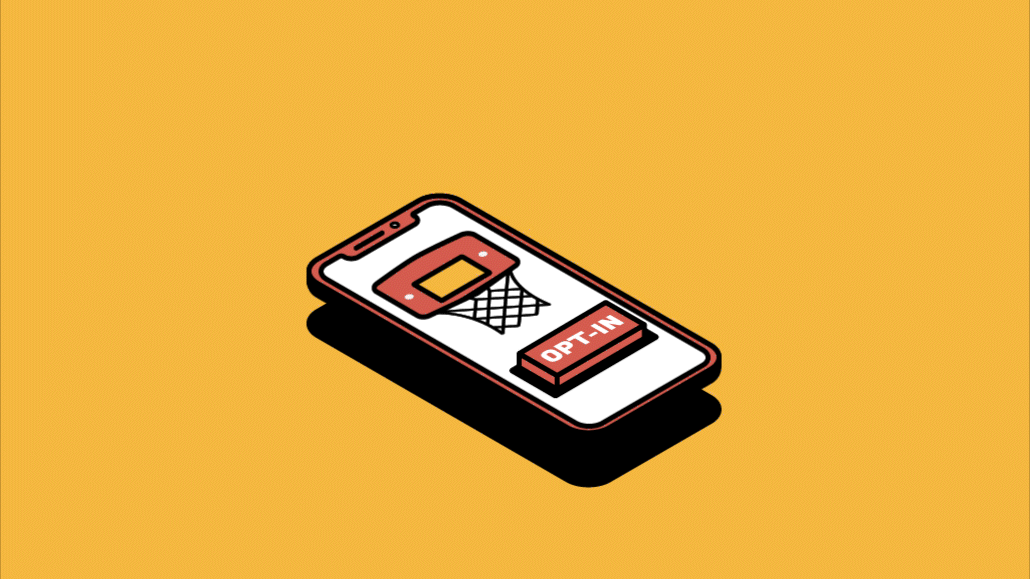 Ivy Liu
Activision Blizzard's Overwatch League is borrowing a play from the NCAA. To generate interest and engagement in the OWL's regular season, which kicked off on Thursday, the company has introduced an updated "Pick'em" feature — a bracket prediction contest similar to March Madness — offering both cash prizes and in-game benefits to participating fans.
This is the fifth Overwatch League season and the first to be contested in Overwatch 2, the sequel to Activision Blizzard's popular first-person shooter game. It's the second iteration of Pick'em, which launched in 2020 to widespread acclaim among OWL fans who mentioned the phrase on social media. "It was well-received, and only a case for us to build on that experience and make it more exciting," said Eleanor Fortier, the brand marketing director at Activision Blizzard Esports who drove the development of the feature.
The experience this time around mirrors the first, but with small tweaks: in addition to offering a cash payout to the winners, Pick'em will award players in-game prizes, such as skins and Overwatch League tokens that can be used to purchase other game items. To make the activity more accessible, Activision Blizzard also integrated Pick'em into the OWL's mobile app for the first time.
"It makes you more invested because you know you're looking not just to see how the games go, but also how well your predictions did," said Matthew Shiflet, a digital and social media manager at Esports Engine and longtime Pick'em enthusiast. "We love esports because we like competition anyway, so this is just another way to compete." Before Activision Blizzard introduced Pick'em brackets, Shiflet and his friends would pull up Excel spreadsheets in Discord servers to MacGyver their own bracket contest; when the OWL launched the official version in 2020, they immediately got on board.
For Activision Blizzard, Pick'em is not just a fun bonus feature for Overwatch League fans — it's an effective marketing tool for both the OWL and Overwatch itself. While it is unlikely to bring in new fans that lack pre-existing Overwatch knowledge, Pick'em helps current Overwatch fans expand on their interest in the game and actively participate in the competition. "I would say, off the top of my head, that over half of our player base, half of our viewership base, play it, and engagement builds week-over-week," Fortier said.
Though esports leagues have gradually moved away from the traditional sports model, Pick'em is an example of a marketing tool that the OWL has effectively borrowed from sports traditions such as March Madness pools or pre-tournament "Racket Brackets" at tennis majors. It also takes advantage of the recent rise in interest in online sports and esports betting via an activity that is free-to-play and kid-friendly. "It feels like a very brand-safe way for advertisers to get in on that market without having to navigate all of the complexities that are the legalities of online gambling," said Eric Fischman, head of creative at culture and gaming agency OS Studios and a former broadcast and content producer for Activision Blizzard.
Indeed, much like the brand-sponsored instant replays of traditional sports, the excitement and genuine fan engagement around Pick'em could help the Overwatch League introduce big-name brand partners to its fans in a more discrete, easily packaged way. The OWL currently lacks the big-name corporate sponsors it boasted in the past; as brands build their esports knowledge and become more self-aware about the lack of value in rote partnerships and logo slaps, features like Pick'em are an opportunity for the OWL to show that it still holds sway and mind share among the competitive gaming community. "From a strictly sales standpoint, any sponsor is looking to get involved in what drives the most engagement and get the most eyes on it," Fischman said. "I definitely think that an initiative like this is certainly sellable, but also something that sponsors would be hot to get into."
Activision Blizzard has already demonstrated the value of Pick'em as a marketing tool to increase fan interest in the Overwatch League. Moving forward, one potential solution to the company's sponsorship woes could be to continue to lean into these types of ancillary activities that augment viewers' experiences and engagement — and then bring brand partners in a positive way. "If it comes with an added sort of prize or prizes, that would be cool," Shiflet said. "But it's only good if it feels authentic."