How fighting game events could provide a blueprint for success in live esports
August 5, 2022 • 4 min read
Ivy Liu
As live esports events make a gradual return, organizers have struggled to make them attractive to an audience accustomed to spectating from the air-conditioned comfort of their computer rooms. By capitalizing on the passion of the fighting game community (FGC), this weekend's upcoming Evolution Championship Series might crack the code.
Widely known as "Evo," the Evolution Championship Series is the most prestigious annual fighting game tournament, the de facto world championship for esports such as Street Fighter, Mortal Kombat and Tekken. This year's event, which kicks off today, marks the 27th iteration of the tournament, and its first under new ownership: the Evo brand was jointly acquired by Sony Interactive Entertainment and the gaming and esports brand consultancy RTS last year.
Brand partnerships have always been a part of Evo, but his time around, the organizers plan to more explicitly differentiate between the tournament itself and its corresponding trade show, splitting them into separate exhibit halls to make it easier for its brand partners, which include Sony INZONE and FreshCut, to engage with attendees. In part, the initiative is intended to help demonstrate RTS' brand consulting chops, according to CEO Stuart Saw.
"Sony INZONE is a brand-new brand being launched out of the Sony electronics group, and they're looking to learn how to enter a new market," Saw said. "One of the things we're able to do is give them access to the RTS consulting team — these are the things you have to look at, and these are the sensitivities you need to be aware of."
The last in-person Evo took place in 2019, drawing just over 9,000 unique entrants to Las Vegas' Michelob ULTRA Arena. Going into this year's event, registration has swelled to over 11,000 — significantly higher than the attendance figures of this year's live Call of Duty League events. This high attendance is a potential bonanza for Evo's brand partners, which will be doing product reveals and in-person demos at the event. FreshCut, formerly known as Meta Threads, is a returning Evo sponsor, while Sony INZONE entered the fold thanks to internal connections at Sony; Saw declined to discuss the specific value of each brand deal.
To some extent, Evo's high attendance figures this year are likely a reflection of the FGC's pent-up desire for in-person interaction after years of COVID-fueled online tournaments. But Evo's strong attendance also shows how the deep engagement of the FGC can translate to successful live events. Weekend passes for Evo went for about $125 each, with an additional $10 for every individual tournament registration; tickets to attend the arena-hosted finals cost another $110.
The FGC's culture of strong live attendance is due to a multitude of factors: its grassroots, player-run nature, the multi-generational appeal of long-running game series such as Mortal Kombat and Street Fighter, and the greater competitive integrity of low-latency offline play. In other esports, players can compete at a high level while miles apart; in fighting games, sitting next to each other is a necessity. "The participatory element at fighting game events is really what drives it," said said Arian Fathieh, a longtime Super Smash Bros. tournament organizer and former partnerships lead and esports program manager at Twitch. "It feeds everything else — it actually ends up becoming a snowball effect, because the more people you have, the more you can afford having extra stuff."
But while fighting games are particularly well-positioned to get butts in seats, that doesn't mean other esports couldn't adjust their live events to spark the same kind of passion among their own player bases. Ultimately, some observers anticipate that all live esports events will follow DreamHack's model, positioning themselves as conventions more than dedicated competitive tournaments.
"I think Evo's a bit ahead of the curve on that, but I think that every other game could do something similar and probably at a much more successful rate," Fathieh said. "They have much more peripherals to sell."
For now, Evo's most significant advantage could be difficult to recreate at other live esports events. The most popular esports are products — intellectual properties owned and sold by disparate companies — and thus inherently siloed into their own events — you won't find Call of Duty and Counter-Strike at the same major tournaments. Fighting game events such as Evo are celebrations of the genre as a whole, generating interest among a wider and more diverse audience than a single-esport event.
"A lot of esports circle in on a fandom for a game, and excitement about a game. Evo celebrates fandom for a genre," said Evo general manager Rick Thiher. "That cohabitation provides a different atmosphere, a different reach, a different sense of camaraderie, in the same way that you will find a very different fanbase celebrating track and field in the Olympics than you necessarily would find celebrating the NFL."
https://digiday.com/?p=459764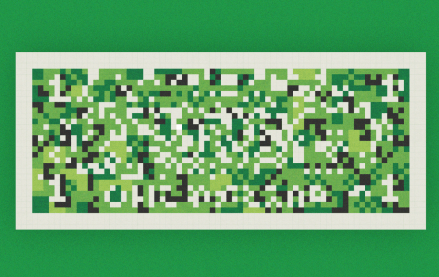 September 21, 2023 • 3 min read
Ducati has legitimate reasons to investigate Web3 tech as a marketing tool. Building a community of Ducati enthusiasts, or "Ducatisti," has been a core element of the brand's marketing for decades.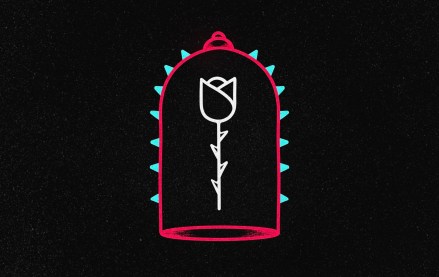 September 21, 2023 • 5 min read
In this edition of the weekly Digiday+ Research Briefing, we share focal points from Digiday's recently released reports on agency and brand confidence in TikTok, and on how publishers are making Instagram work for them.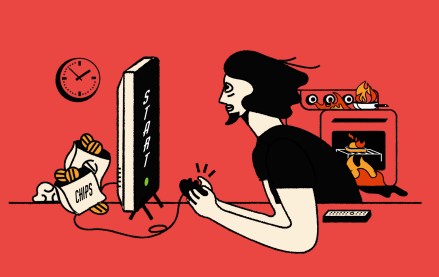 September 21, 2023 • 4 min read
While this is the first gaming related livestream Fandom has done with Instagram, it's part of a bigger push to celebrate and embrace the vast gaming community among the Gen Z demographic thriving on Instagram's platform.