How Home Depot and Lowe's are modernizing their B2B businesses
May 28, 2019 • 4 min read
•
•
Lowe's and Home Depot are taking two different approaches as they seek to grow the small but lucrative B2B sides of their businesses, which are focused on selling to contractors.
Home Depot is in the middle of building out a new website for contractors, also known as its "pro" customers, with an emphasis on adding new services and integrations to make it easier for pros to conduct multiple parts of their business through the website. Meanwhile, Lowe's, under the direction of Marvin Ellison who became CEO last May, has said that its plan to win over professionals is to offer more competitive pricing, improve the in-store experience for them to help them get in and out faster, and to bring in more brands that are desirable among pros.
A study released last fall by Harvard University's Joint Center for Housing Studies projected that spending on home remodeling activity in the U.S. would cool in 2019, due to rising mortgage home interest rates and flat home sales activity. To combat slowed growth, Lowe's and Home Depot are gunning to secure the loyalty of their most high-value customers locked down, which are the pros.
A Home Depot spokeswoman said in an email that pros make up 4% of the company's customer base, but generate 46% of its sales, while a Lowe's spokeswoman said that about 20-25% of its sales come from pros. Both companies also said last week during their Q1 fiscal year 2019 earnings results that pro sales grew faster than their sales to general consumers, or "DIY" sales this quarter.
"We think of these companies as being B2C focused — but the dirty secret is a big chunk of both companies' business is B2B," Jason Goldberg, chief commerce officer for Publicis said.
Home improvement chains like Lowe's and Home Depot haven't faced as much pressure from Amazon compared to other specialty retailers. Many of the goods they sell are too large and expensive to be shipped directly to customers, and it's especially true for many of the goods contractors have to buy in bulk, like lumber, concrete or electrical wiring. But contractors, like most other independent business owners, now rely on a host of automated software programs to conduct parts of their business they used to have to conduct manually, like filing invoices.
That's something that Home Depot has focused on with the rollout of its new dedicated website for pro customers. The company first said in December 2017 that it would be building a new website for pros, a project that it said would take about two to three years. Home Depot CEO Craig Menear said during the company's earnings call on Tuesday that it had now signed up about 135,000 pro customers for its new website, with the goal of signing up 1 million by the end of the year.
Bill Lennie, the company's evp of outside sales and service said that this quarter, Home Depot added a QuickBooks integration to the website, and that next quarter, its big focus will be to link the legacy purchasing card it has made available to pro customers to the website, so they can get loyalty points for any purchases made both in-store and online. The company is also working on redesigning the home page so that it shows more personalized product recommendations.

"We know the more that we take the friction out of the ability to transact, the more our customers engage," Lennie said. 
Home Depot is also trying to drive more pro customers to a tool rental program it's been recently pushing. Menear said that the company's research has shown that 90% of its pro customers rent tools, but only about one in four do so through Home Depot. But, those who do spend more.
Meanwhile, Lowe's has focused more on revamping its merchandise and in-store experience to win over more pros. When Lowe's named Ellison as its new CEO last May, the company's sales were growing — but it still had far less market share than Home Depot, and still does. Lowe's reported $68.6 billion in sales during fiscal year 2018, while Home Depot reported $100.9 billion in sales.
So, Ellison and other executives have spoken during recent earnings calls about how the company's focus has been on investing in retail fundamentals — over the past year, it's added more lift carts and trucks to its parking lots to help pros load equipment more easily. It's also revamped some end cap and in-store displays to more prominently highlight some of the more premium brands it has brought on over the past couple years, like Craftsman. Lowe's reached an agreement to start selling Craftsman tools, which were previously available in Sears stores, in 2017.
Goldberg said that developing a supply chain that can successfully serve contractors is a challenge that Home Depot and Lowe's will have to continue to prove that they can successfully execute on. For example, contractors often have to know what's going to be available in-store further out than the average customer.
"The supply chain [for pros] is much more complex," Goldberg said. "If you are a B2B customer, you don't necessarily need to know that they have the paint primer you need that day — you need to know that they have it next Tuesday."
Subscribe to the Digiday Retail Briefing: An email with news, quotes and stats covering the modernization of retail and e-commerce, delivered three times per week.
https://digiday.com/?p=335518
December 8, 2023 • 3 min read
For Atlas Creative, expanding into Roblox is not solely a play to scale up. The company believes there are concrete benefits that will come with having a hand in multiple metaverse platforms.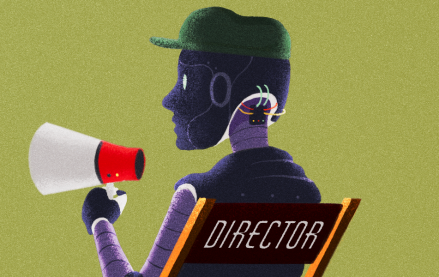 December 8, 2023 • 5 min read
Since ChatGPT became a breakout hit, the names of numerous AI companies and products have entered the cultural vernacular.
December 8, 2023 • 4 min read
Even as linear TV ad spend declines, 23andMe is reinvesting in the channel to boost brand awareness.