Hearts & Science's CEO Scott Hagedorn: 'Media agencies should not be focused on savings commitments'
October 5, 2017 • 3 min read
•
•
Omnicom-owned Hearts & Science became known to the industry last year after it won two big accounts: AT&T and Procter & Gamble. Today, the media shop has around 950 employees globally, with offices in the U.K., Canada, Japan, Puerto Rico and more.
Scott Hadgedorn, CEO of Hearts & Science, sat down with Digiday at ANA Masters of Marketing in Orland, Florida on Wednesday, and shared his thoughts on the media agency landscape, as well as the headwinds that Facebook and Google are facing.
Excerpts below, slightly edited for clarity and length.
What have been you up to since the big win last year?
Talent and client deliveries. Megan [Pagliuca] who used to run Accuen [Omnicom's programmatic arm] is now the chief data officer for Hearts & Science, and her primary task is developing audience-based planning practice. We have been globalizing, opening offices outside of the U.S.
Client deliveries have been good: We've taken on P&G's programmatic work, and — I don't know if this will happen or not — if the merger of AT&T and Time Warner goes through, we would potentially take on the Time Warner business.
How are you reassuring clients about brand safety?
Marketers have to be aware of the environment their ads show up. In the case of YouTube, you have to curate a private marketplace of YouTube inventory to make sure that it's brand safe, because for now, YouTube's filtering mechanism doesn't work all the time. You have to manually curate YouTube inventory with your blacklist or whitelist. In the case of Facebook, the company is trying to improve its platform. You need to be aware of that and the important thing is to force a dialog around the issue.
Can marketers make a difference?
Marketers have the money. If they pull $100 million out of the ecosystem, they can make [Facebook and Google] pay attention to it. Getting to the engineering teams, understanding how the product works and attempting to come up with a solution goes a long way. You are holding platform accountable but at the same time, you need them to come up with a solution.
Machines are taking over. What's the future of media agencies?
Media agencies have to build a product and the product can't be savings. A lot of media shops today let their products to be savings commitment — they don't have a vision of where the industry is headed, and get ahead of it. I won't take on clients who are solely focused on savings.
Are consulting firms a threat?
Except for media mix modeling assignment, I haven't run into consultancies in a pitch. I've heard Deloitte may get involved in some [media] stuff, but I haven't seen much. I read something this morning that Publicis might get bought by [consultancy] CapGemini. I'm worried about this given Publicis's acquisitions of SapientRazorfish and Rosetta. It will be a nirvana state to be able to install a tech stack for clients and then start servicing right afterwards. They have system integration practice right now, but they are trying to acquire creative services, the ones who know how to operate the tech stuff, so [consultancies] can quickly move into servicing.
Is "programmatic" finally not a separate thing?
Programmatic is moving from being a separate strategic practice to being part of the mainstream strategy teams. If you think about media agencies 15 years ago, digital was a different department but now, digital is fully integrated into most agencies' services. By the same token, programmatic was a separate department to be incubated but now, it is becoming a platform to be operated on, and the servicing is increasingly inside agencies.
https://digiday.com/?p=257270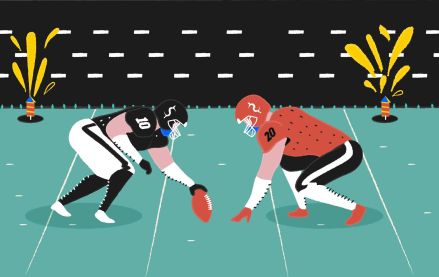 December 6, 2023 • 4 min read
In response to this challenge, the NFL's Detroit Lions have adopted a proactive strategy, introducing an extra channel for their local NFL broadcast. The objective is to broaden advertising opportunities, leverage direct-to-consumer distribution, and establish stronger connections with local fans, with the ultimate goal of increasing preseason viewership.
December 6, 2023 • 4 min read
It's been over a decade since the most recent entry in the wildly popular "Grand Theft Auto" series came out in September 2013, meaning anticipation for "GTA 6" has been building for years. Rockstar titled yesterday's trailer as "Trailer 1," making it clear that the company is poised to launch a massive marketing campaign in the lead-up to the game's 2025 release.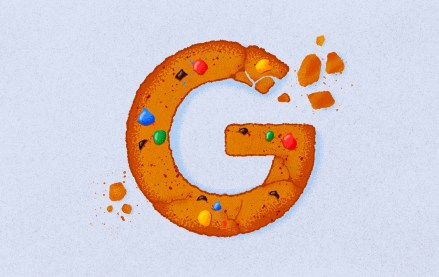 December 6, 2023 • 4 min read
A healthcare client that decided to scrap all conversion tags and cookies within weeks provides a case study for what will likely be a common experience in a year's time.