'I haven't seen anyone be pregnant and a creative before': Confessions of an agency creative director
November 13, 2019 • 5 min read
This article is part of our Confessions series, in which we trade anonymity for candor to get an unvarnished look at the people, processes and problems inside the industry. More from the series →
A lot's changing inside agencies. On the business side, they're grappling with managing a shift to an era with more project-based work, which comes with its business model changes and has also changed the culture within the companies. In the latest edition of our Confessions series, in which we offer anonymity in exchange for candor, we speak to a creative director at a holding company agency about what has her worried about how things will change — and what it's like to be pregnant in an industry that has its share of issues when it comes to handling maternity leave and other policies.
This interview has been edited and condensed for clarity.
You're currently pregnant. What's it like to be pregnant and a creative director at a large holding company agency?
I haven't seen anybody be pregnant and be a creative before, let alone a creative director. It sucks not to know what that's like because I haven't seen anyone do it before. There hasn't been much in the way of female leadership at our agency.
Are you preparing for parental leave? How's the policy?
It used to be that you would qualify to go on disability, but that's the same thing as if you break your arm. I found that to be kind of insulting. It's not like I'm disabled. I'm having a child. They recently changed the policy after some employees made the case for it to be changed, and it's much better now. But I hear from friends of mine about how bad the policies are at their agencies, like one of my friends just has the PTO she has saved up to use and that's it. It's not just advertising, though. Parental leave is bad in any industry.
It's getting close to the holidays and crunch time for Super Bowl ads. That can be a busy time. Do you feel overworked?
Everyone has been very cognizant that I'm pregnant, but we have been super, super busy. There was one instance where I was asked to work the weekend on a Friday afternoon for a pitch. It doesn't normally bother me to be asked to work a lot, but I was clearly very pregnant and I feel like it's weird to ask someone who's very pregnant to work on a pitch over the weekend.
Has there been any change post-Me Too in the culture of the agency?
A lot of women are trying to rally together to be supportive of each other. We've tried to initiate some mentorship programs. But there's still a lot of bro culture around. It's surprising that it still exists.
How so?
There are still some ECDs who have their bros. It's very present sometimes in the assignments that are given and a bit of the culture. I've had younger creatives come up and say that they feel it. Others have asked for advice on how to handle it. They say they aren't really connecting with their co-workers because they're not bro-y. There isn't much you can do to fix it other than to learn to not get emotionally affected by it.
What about on the business side? Is your agency feeling the shift to project-based work? If so, has it changed the culture?
It's definitely an interesting time. It's scary yet exciting and totally different. Our company has clients who have been there for 40 years, but we're also now seeing that a lot of the clients are going project-based across the industry, which is totally new. So how do we change our entire business model to go with that flow? We are pivoting.
How do you pivot? Are you staffing up and down as needed?
I think so. Personally, it's like how do you become more nimble in your work, how do you do things faster and leaner and more efficiently?
Is it nerve-wracking to see all of that change?
For me, not really. If it doesn't work out with this large agency I know I can go somewhere else. Maybe advertising in this sense won't be a thing anymore in the next couple of years, and you'll have to evolve and make something completely new, but that doesn't scare me. 
But do people in the office talk about the shift to project work a lot?
All the time. Other people are freaking out. It's very apparent that you need to evolve. It might be OK, or it might totally crumble. In general, people are worried that clients want more project-based work rather than long-term. That's the immediate change we're seeing, the money that's coming in. Instead of us pitching multimillion-dollar accounts over a few years, now it's less than a million for one project. There's just less stability.
If more clients want to go project-based, does that mean your pitching more often?
We're pitching kind of the same amount, but it's smaller pitches — that's all. We've been putting smaller teams on them because it is smaller business, but we're still going at them the same way. It's just fewer people. If anything, I think it's better because I get more responsibility. When there are fewer people, you're more involved. When there was a giant client, they would put like 20 [creative] teams on it, but now they put just one or two. It's a lot more fun now because you're more involved.
With fewer people on staff, does that change the mood?
It does make you nervous. You wonder how it's affecting the place that you work. Will it make the agency smaller and better, or is it getting smaller and not going to be open for much longer? That's what runs through people's minds. But then again, on the creative side, you get more opportunities because there are fewer people so you get more access to more briefs. I'm still there, so I look at it as a positive opportunity rather than being scared of what's going to happen. There's nothing you can do anyway, so you might as well make the most of it.
https://digiday.com/?p=352522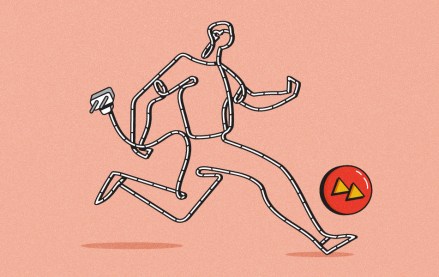 September 22, 2023 • 4 min read
Women's sports are having a moment. Brands, media companies and agencies are looking to get in on the action.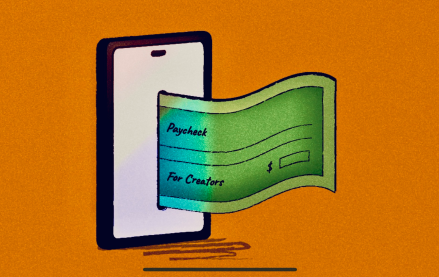 September 22, 2023 • 6 min read
The Hollywood strikes were supposed to be a game changer for many of them, but the situation hasn't quite lived up to the hype.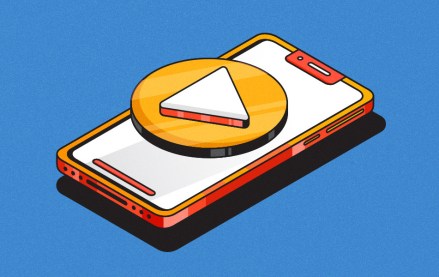 September 22, 2023 • 5 min read
Given the rise of short-form video, agencies that focus on the format, rather than specific platform expertise, will reap the rewards.