Programmatic is finally figuring out a basic flaw in ad auctions
September 19, 2017 • 4 min read
•
•
Programmatic platforms are taking baby steps to clean up an ad tech snafu: knowing what the auction is.
Since ad buyers remain perplexed by the seemingly simple issue of figuring out what type of auction they are bidding in, a group of supply-side platforms have independently stated that they will pass along data in the bid request that tells ad buyers what type of auction they are participating in. Digiday spoke to five ad buyers who said this is a good first step toward fixing a basic problem in programmatic buying, but it won't affect how they run campaigns until demand-side platforms integrate the new data that SSPs are releasing.
"For the foreseeable future, this is a way for the SSPs to look good knowing very few [buyers] will be able to do anything about it," said David Lee, programmatic lead at ad agency The Richards Group.
Now that programmatic accounts for three-fourths of digital display ad spend, wonky issues like confusing auction dynamics can have a big impact on campaign budgets. In the past two weeks, OpenX, AppNexus and Rubicon Project have each made announcements that they are giving ad buyers more transparency into how their auctions function.
Jay Friedman, chief operating officer for programmatic agency Goodway Group, said SSPs are taking useful steps to fix the fundamental problem of buyers not knowing what type of auction they're bidding in. But buyers will only be able to adjust their campaigns in real time once DSPs build tools that use this new information to give buyers the choice on whether or not they want to bid in particular types of auctions.
Until the DSPs build those tools, the recent announcements are a "bit of a PR play for the SSPs," Lee said.
Wesley Farris, director of partnerships at the DSP Digilant, expects DSPs will quickly adjust their buying algorithms to account for the new information on auction type that SSPs are providing. Taking in the new data from various SSPs will take a few weeks, said Frost Prioleau, CEO of the DSP Simpli.fi. An update to the buying platform would also have to be scheduled and tested, which would take an additional few weeks, so the integration could take more than a month to complete.
"It is mostly a matter of reporting for the DSPs, which shouldn't be a big deal," said an ad buyer requesting anonymity. "Of course, Google will probably be a pain in the ass about adopting it, but everyone else should be fine."
As it stands, ad buyers are often left in the dark when it comes to the setup of the auctions they're bidding in. This leads buyers to think they are buying on second price even though they're actually in a first-price auction.
A second-price auction is where the second-highest bid determines the price the impression gets sold for, and a first-price auction occurs when the highest bid determines the price of an impression. Since the bidding strategies for each auction type are different, buyers can end up paying far more than they expect to due to programmatic trickery. While this issue might seem really into the weeds, "the No. 1 thing DSPs wanted to talk about" at Dmexco last week was transparency around auction mechanics, said Jason Fairchild, CRO of OpenX.
By passing along the auction type in a bid request, SSPs are merely taking advantage of an existent technology. Since 2012, the Interactive Advertising Bureau's OpenRTB protocol has had a variable called "auction type" that indicates whether an impression is being sold via first-price or second-price auction. But the IAB can't force exchanges to adopt the variable, so many programmatic platforms have eschewed it.
Part of the reason ad exchanges have ignored the variable is because for several years, most programmatic inventory was sold through the ad server waterfall — where publishers move their inventory from one market to the next — which used second price as the default, said Michael Santee, programmatic media director at ad agency Cramer-Krasselt. It wasn't until the rise of header bidding — which simultaneously offers inventory to multiple exchanges before making calls to their ad servers — that SSPs began using a mix of different pricing structures, confusing ad buyers.
While header bidding has driven up CPMs for many publishers, it has exposed how programmatic platforms obfuscate their auction dynamics, charge hidden fees and use deceptive price floors to squeeze their clients. The reason why a variable that was ignored for five years is finally being used is because lawsuits, bad press and frustrated clients are driving a demand for transparency in ad tech, Santee said.
"It would be nice if every SSP would come out against [unclear price structures]," said Marcus Pratt, vp of insights and technology at media-buying shop Mediasmith. "But I'm not holding my breath."
https://digiday.com/?p=254564
October 3, 2023 • 2 min read
•
•
In episode four of the "Is This The Metaverse?" narrative podcast, Glossy international fashion reporter Zofia Zwiegliska spotlights the brand opportunity when it comes to fashion in the metaverse.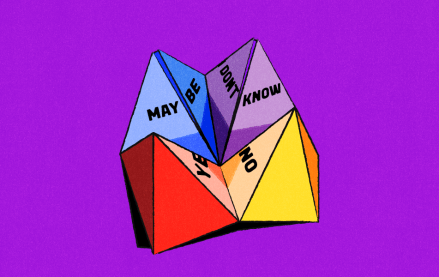 October 3, 2023 • 5 min read
•
•
Overall there's more due diligence from marketers when it comes to influencer marketing efforts now, according to marketers and agency execs, who say that there's been more rigor over the last year, and especially over the last six months.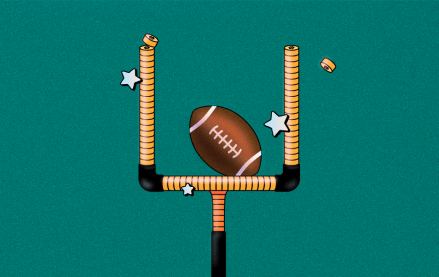 October 3, 2023 • 3 min read
•
•
The collaboration between the Los Angeles Rams and Snapchat goes back to 2020 as the Rams made became the first NFL team to conceive a Snapchat AR experience, affording fans the opportunity to virtually wear the team's recently unveiled uniform.