How Gallery Furniture used AI to boost digital sales more than $270,000
October 31, 2017 • 3 min read
•
•
Artificial intelligence is hot in ad tech, and Houston, Texas-based retailer Gallery Furniture — that has 400 full-time employees and three showrooms in Texas (two of which are over 100,000 square feet) — made its first foray into AI marketing this July. Nearly four months in, the brand saw a $277,500 increase in sales originating from online marketing in its first month alone, thanks to a robot called Albert.
Gallery Furniture has worked with the AI platform Albert to mainly run A/B testing of ads and dynamic ad targeting to serve ad units based on people's traits gleaned from data, according to James McIngvale, digital manager for Gallery Furniture. He said the major goal of AI-powered ads is to drive people to Gallery Furniture's landing page online, where they will get digital coupons — "Get 10 percent off on a purchase of over $1,000," for instance — which direct site visitors to buy at one of Gallery Furniture's three showrooms in Texas. Albert also helps Gallery Furniture adjust its search engine marketing spend in real time.
"The AI software informs us of which content to give most money to on a daily basis," said McIngvale. "Some of the Facebook carousel ads we ran were as effective as Google display ads, for instance." He added that it is easy for a company to say that it is doing A/B testing, but most of the time, the company is not trying enough different variables — the machine can test more creative possibilities than a human.
AI seems to have helped Gallery Furniture lower its ad costs. For example, in July, the brand saw around $24 in revenue for every $1 spent on Facebook advertising, compared to nearly $5 in revenue per dollar spent on Facebook without using AI. In-store sales attributable to online marketing increased from around $1.2 million to $1.5 million in the same month, thanks to the robot, according to Gallery Furniture.
That doesn't mean Gallery Furniture completely outsources media planning and buying to the machine, though. McIngvale said his team still runs attribution on its own, and it uses Albert in conjunction with Facebook, retargeting service AdRoll, as well as search engine marketing tools like Google AdWords and Microsoft Bing.
Gallery Furniture is not the first brand that has tapped AI for marketing purposes. Lingerie brand Adore Me, for instance, used AI to run audience segmentation and then customize its text notifications, in-app messages and Facebook ads accordingly. Dole, too, used Albert to determine what media to invest in at what times and in what formats.
While vendors in the market have different AI methodologies — some of them are solid AI technologies, while others are simply automation services — AI's ad-targeting capabilities can't be ignored. Vijay Chittoor, co-founder and CEO of AI platform Blueshift, said AI can help advertisers identify potential consumers based on people's near-term behavior like pages they browsed and content they searched for online, which goes beyond traditional lookalike audience targeting based on static traits like demographics and interests. And the AI algorithm becomes smarter as it learns, said Chittoor.
"Some media-buying decisions are direct buys, while other decisions are not rational or may not make sense economically," said Peter Randazzo, CTO for agency Merkle. "The application of AI in media planning and buying is a longer progression because of human factors, but lots of executions are moving toward tech solutions."
McIngvale agreed.
"I'd say that Albert is a supercharger rather than a replacement — it is a tool for us to make sure that we automate A/B testing and ad spend allocations," said McIngvale. "We still have humans involved in the marketing. It's not like the robot is taking over the job."
An earlier version of this story mistakenly said that Gallery Furniture saw a year-over-year digital sales increase of around $277,500. It has been changed to say that the brand saw a $277,500 increase in sales originating from online marketing in its first month alone. Digiday regrets the error.
Image via Gallery Furniture
https://digiday.com/?p=261191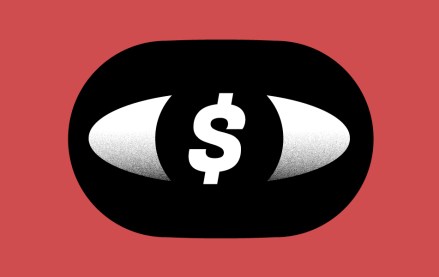 December 5, 2023 • 3 min read
The latest edition of the ANA's programmatic transparency report claims $22 billion can be saved by drastically cutting the ad tech bloat.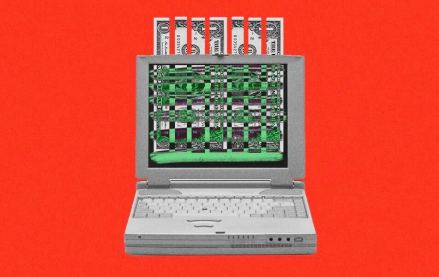 December 5, 2023 • 5 min read
Agency clients still see programmatic as an important part of their marketing budgets. But, overall, the uncertainty around programmatic could be causing them to lose confidence in online display ads as a marketing channel, and, as a result, agency clients are investing less in online display.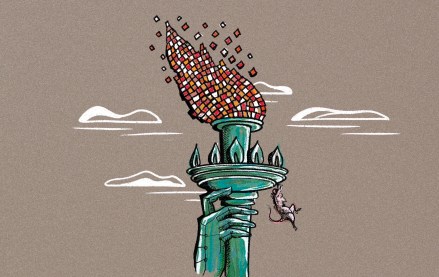 December 5, 2023 • 3 min read
There's a global AI race and different regulations in different countries might be slowing down – or speeding up – innovation. Here is a breakout of how regulations are being shaped on both sides of the Atlantic.