As the luxury fashion industry consolidates, customer loyalty drifts and the traditional growth mechanisms falter, the sprawling list of contemporary brands that bubbled up in the last 15 to 20 years have begun exploring their options.
Fashion brand Acne's owners are said to be seeking a buyer (a report the company officially denies). Michael Kors is attempting to turn its new subsidiary Jimmy Choo into a billion-dollar brand, doubling its revenue. Coach and Kate Spade joined forces. Over the past year, private equity investors put money into brands like La Perla, MSGM and Mary Katrantzou. Richemont recently acquired a majority stake in Yoox Net-a-Porter, and the financially struggling Lanvin finally sold to Fosun, proving that the need to engineer growth, particularly in e-commerce, ladders all the way up to the highest of luxury.
Acne's owners plan to stay involved in the brand, which hails from Scandinavia and hasn't been over-distributed in the U.S., which bodes well for the sale. But for most players in this tier of fashion brand — one that's not protected by the defensible halo or history of a luxury house and is easily eroded by fast-fashion powers — several forces are working against the likelihood that a sale will result in big payoffs or an acquisition will call for a high valuation.
"From an economic perspective, older brands actually make money, which is rare and nice," said Richie Siegel, the founder of the retail analytics company Loose Threads. "But the contemporary side of the market is precarious. The middle-tier plays can often be the hardest sell."
Brands like Michael Kors, Kate Spade, Theory, Tory Burch and Vince hit their stride when customers who couldn't afford premium luxury brands were eager to get their hands on product that felt premium, but sold for cheaper prices. It worked, and the brands skyrocketed. Then, the rug was pulled out from under them when customers moved online, digitally native brands emerged with trendier pitches, and the traditional channels for growth for both marketing and distribution failed to deliver on previously guaranteed gains.
"The formula for branding has always been: Make good product, put a good brand around it and then distribute it in good places," said Siegel. "Distribution is a commodity now, and it's been separated from audience; there's no guarantee that distribution will lead to a meaningful audience. Not to mention, there are more products than ever today. Look at Vince: You can make similar products [as other brands] and deliver them at similar prices."
It doesn't help that investors have been distracted by the startups that have positioned themselves as modern fashion brands, relying on customer-driven design, sustainable supply chains, brand values and transparency.
"Press, word of mouth, attention, hype — that's all gone to digitally native brands, whereas it used to sit around designers," said Siegel. "That leaves traditional brands with fewer options when seeking investments or a sale, or at least an uphill battle."
Fashion brands with legacy systems and unwieldy supply chains are also saddled with baggage that could be unattractive to investors in the space. Lawrence Lenihan, the co-founder of Resonance, a venture firm that invests in emerging designer brands, believes that since the barrier of entry is lower today for designers, it's a better business move to build new creative-led fashion companies from the ground up than try to rebuild an existing one.
"We want to create businesses," said Lenihan. "We're looking at an industry that's driven by AI, data and technology, and so building the backbone from a business perspective that lets creatives focus on product design alone is our goal."
Consolidation has become a continuous theme in luxury, and more M&A deals are likely in the pipeline. Michael Kors CEO John Idol said in a recent investors' call that the company plans to acquire more brands to its portfolio, and Tapestry CEO Victor Luis has plans to do the same. But while the mergers of multiple brands — building an American conglomerate, essentially — would take pressures off of individual companies, it's not easy to do.
"Simple mergers can be complicated enough. Now imagine the task of bringing a collection of brands together under one roof," wrote Luca Solca, the head of luxury goods at Exane BNP Paribas.
Private equity investors are an option, and according to Siegel, individual investors like to put their dollars behind promising brands even if they haven't seen profits skyrocket. But that type of investment can put pressure on a middle-tier brand to meet unattainable expectations — a corner that young brands often get themselves stuck in when raising capital to get off the ground.
Rather than sell, brands like Theory, Milly and Mara Hoffman are all attempting to restructure internally in order to drive direct sales, and no longer rely on wholesale partners. To these brands, it's all about regaining control.
"It's expensive, but to be in control and not subject to some low-market power or outside investor is what we need to do," said Milly CEO Andy Oshrin.
https://digiday.com/?p=279814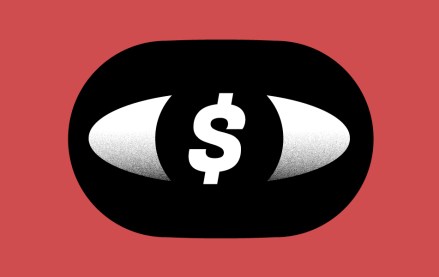 December 5, 2023 • 3 min read
The latest edition of the ANA's programmatic transparency report claims $22 billion can be saved by drastically cutting the ad tech bloat.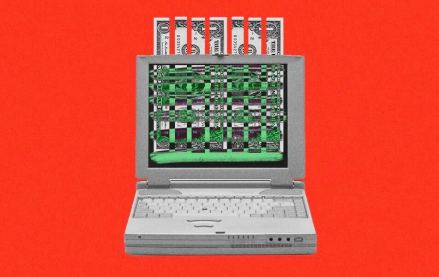 December 5, 2023 • 5 min read
Agency clients still see programmatic as an important part of their marketing budgets. But, overall, the uncertainty around programmatic could be causing them to lose confidence in online display ads as a marketing channel, and, as a result, agency clients are investing less in online display.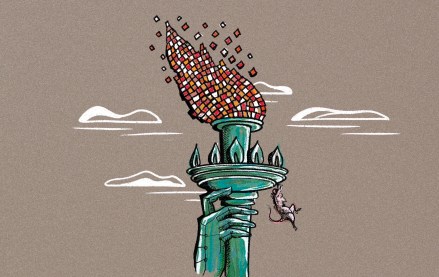 December 5, 2023 • 3 min read
There's a global AI race and different regulations in different countries might be slowing down – or speeding up – innovation. Here is a breakout of how regulations are being shaped on both sides of the Atlantic.