Foot Locker CMO Jed Berger: 'The wider industry is looking for brands to evolve'
June 14, 2019 • 5 min read
•
•
Over the past year and a half, Foot Locker has taken more aggressive steps to ensure it remains relevant to the next generation of sneakerheads.
It has invested in five consumer startups over the past year: sneaker resale platform goat GOAT, children's apparel and footwear providers Super Heroic and Rockets of Awesome, women's activewear provider Carbon 38, and Pensole Footwear Design Academy. And this year, it will be launching a new incubator program. In the second half of the year, Foot Locker will launch a standalone shopping app called Greenhouse to sell products that come out of the incubator.
Overseeing the incubator program is Jed Berger, who became Foot Locker's chief marketing officer in October 2017 after previously overseeing its brand marketing. He has gotten involved earlier on in product creation with some of the company's vendors, which is unusual for a CMO of a retailer like Foot Locker. In the past, Foot Locker had to figure out how to market products from companies like Adidas and Nike after it had already been created. Now, Berger and Foot Locker are working more closely with vendors to develop product exclusively for their stores, using customer data and insight from Berger's marketing team that its vendor partners don't have access to.
It's indicative of a larger transformation that's taking place in the retail industry, as brands find that offering differentiated product is more important than ever in the age of Amazon.
Berger spoke with Digiday about Foot Locker's evolution, and what the company has in-store for the next year. Answers have been edited for length.
How have you tried to rethink what marketing means for Foot Locker?
One of the things that myself and our North American leadership team recognized really quickly [in 2017] was the need to change our product offense. One of the things that we did was we built out a consumer concepts team that double-reports to me and to our head of product. And that consumer concepts team is [thinking] 15 months out, working with our [vendor] partners to actually bring the story into the product creation engine. That is a dramatic change for the industry.
What's one example of how you've tried to bring marketing into product creation earlier?
A great example is some of the work we've done with Nike, and our Home & Away campaign. The brief on Home & Away is we've seen the consumer's love for their city, and what that city contributes to the rest of culture, as huge.
Each city we choose [for Home & Away] has two different SKUs, two different products. One celebrates the city from within — the things that make that city awesome, that you've really got to be an insider to know about. And that shoe is only sold in that city. Then we built out another one, the Away, which celebrates all the things that the city has brought to the culture. And that shoe is sold in a more commercial aspect. So the Baltimore [Away] shoe has what looks like bay seasoning on the inside of the shoe, and the Nike Swoosh was in a crab shape at the top.
It wasn't just the Baltimore Orioles colorway or the Baltimore Ravens colorway. It's a celebration of the little nuances that made the city great. You can't do that unless you're listening to the consumer, and [put the story] at the forefront of design.
What do you think about the industry reaction to Foot Locker's startup investments over the past year? I have anecdotally heard from some people say, "Oh, Foot Locker, I didn't know they were investing in startups." Is that a sentiment you've seen as well?
I've seen pretty much every [reaction] ever — the good, the bad, the ugly. But I think it's been overwhelmingly positive. I think that the wider industry right now is looking for brands to evolve. Because the world is moving fast and the consumer's evolving fast. So media, the industry and consumers reward people for having self-awareness, evolving and reinventing. And I think that's what the investments are about.
How are you as chief marketing officer going to be involved with some of these startups here on out?
It will depend on the partner. Each investment we've made is at a different place in their company journey. Super Heroic is probably one of the younger ones. I've spent a lot of time with their chief marketing officer, and we had a mildly long text thread a week ago about something that he was thinking about at 9 p.m. So I'm definitely there for that [if they need it].
And GOAT is [one] that I'm involved in, and have a lot to learn from them. The integration piece is something we're being very thoughtful about.
Tell me about the thinking behind Greenhouse — why did Foot Locker decide to launch an incubator?
We started thinking about Greenhouse about a year and a half ago. We came up with the idea of creating this internal and consumer-facing team that sat outside of our office. It wouldn't have the pressures of thinking about today, but really was building for the future, and could reach creators that we may not have been able to work with in the past, or brands that we may not have been able to work with in the past, for one reason or another. Either they were too small, or we were too big. Or they were a category that we were interested in, but didn't really know how to sell.
You said at Foot Locker's investor day that the products that come out of the program will be sold in a standalone Greenhouse shopping app, instead of in Foot Locker's stores. Why?
I don't think we ever would have been able to truly have an incubator engine if it was under Foot Locker or any of our other brands, because what those brands do and have done is so known. We're trying to create an atmosphere [where] we can build ideas for the future. And it's hard to do that sometimes under the corporate name.
https://digiday.com/?p=337799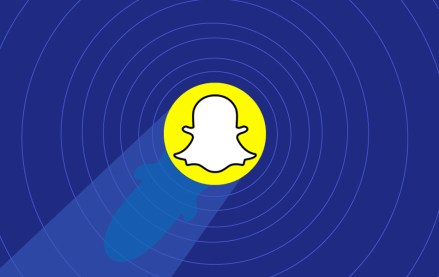 September 29, 2023 • 3 min read
•
•
"We are not diminishing the importance of AR," he said. "In fact, we are strategically reallocating resources to strengthen our endeavors in AR advertising and to elevate the fundamental AR experiences provided to Snapchat users."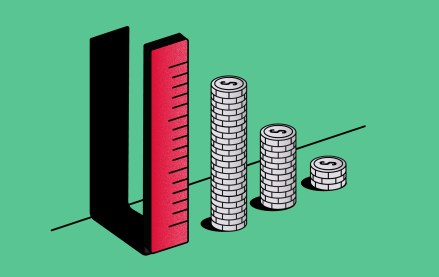 September 29, 2023 • 4 min read
•
•
In Q4 of this year, Activision Blizzard Media is launching in beta a new measurement tool dubbed the Attention Measurement Scorecard. The goal: to raise brands' and marketers' confidence in in-game advertising.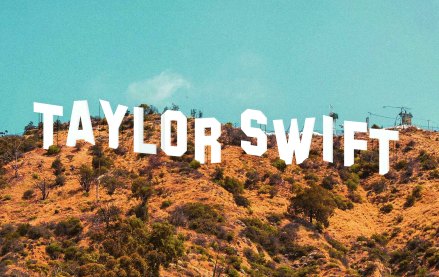 September 29, 2023 • 4 min read
•
•
The concert film will likely help build on cinema advertising's momentum after Barbenheimer.