Economic downturn ups the ante for major Super Bowl advertisers General Motor, AB InBev, Netflix
February 10, 2023 • 4 min read
•
•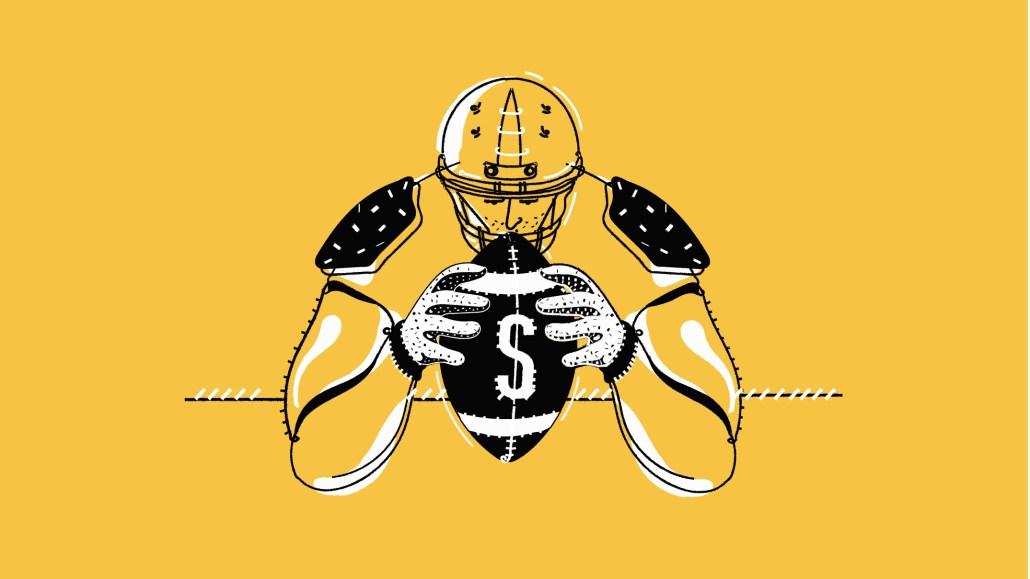 Ivy Liu
The Super Bowl is always high stakes for advertisers — but this year expect more hair-raising, goosebump-inducing and heart-churning than ever before from senior marketers.
And for good reason.
Marketers don't have the same enthusiasm to spend big on ads around the game like they have done in the past. Some like those from Toyota, BMW and Nissan are sitting it out entirely. They'd rather not blow a sizable portion of their annual ad budget on the event given the automotive category — and many others for that matter — are still dogged by the economy and supply issues.
There will be those that think otherwise, of course. Pepsi, AB InBev, General Motors, Netflix and DraftKings to name a few. But there are many others that can't afford to go big or go home around the event. Instead, they're having to be smarter about how they advertise around the game.
State Farm appears to have taken this to heart. They're skipping its usual Super Bowl ad this year in favor of a TikTok campaign with social media personality Khaby Lame alongside brand spokesperson Jake. A hashtag challenge like the one at the heart of this campaign costs around $150,000 for six days. On the flipside, a TV ad during the game would've set the same marketers back around $7 million.
"The conversations we're having with our brand partners makes me feel like spending on social media is growing around this year's Super Bowl in spite of the economy," said Mike Heller, co-founder of sports marketing agency Talent Resources Sports. "Now, that could be down to the fact that we're a boutique agency, not one of the big holding companies, so marketers are coming to us more so now than in previous years when they were doing these big ad campaigns."
No wonder marketers are on edge.
They can't afford to go for broke on brand awareness alone. The ads have to work harder. For instance, a lot of the campaigns digital marketing agency Influential is working on for the game have a component that can be measured; so something like a way to measure in-store sales or foot traffic into a QSR or online sales. Clearly, the stakes are higher for a lot of marketers this year.
"Advertising on the Super Bowl won't be what it should be or could be this weekend — at least when compared to previous years," said Ryan Detert, CEO of Influential.
What he means is the ads might not feel as big as they have previously. That's not to say that advertising during the Super Bowl has slowed down by any means, it's that the opportunity for distribution across social channels continues to grow.
For example, there's a lot of thought going into how to mememify memorable, quirky, fun moments around the game. That's the view of the six marketers who flagged to Digiday that this would be a key task for those ad execs in social media war rooms for the event. It's not a new tactic by any means. The whole point of war rooms was to essentially create memes, or those cultural items capable of spreading across the internet quickly. This year, however, that content won't necessarily prioritize text as much. Not now that Twitter isn't as central to Super Bowl plans as it once was. Rather, they're going to focus more on images, short clips and livestreaming.
"For us, Twitter has been deprioritized in the overall scope of the Downy campaign this year, but it's still important to be present as people use Twitter to search, react and connect in real time," said Jennifer Brotman, group account director at Saatchi & Saatchi.
Brands are showing up for the Super Bowl on platforms, but via organic content instead of paid advertising, which it will use to nudge audiences back to that organic content.
Look at how many advertisers are partnering with creators around the event: The NFL is working with Emmanuel Duverneau (known as the dancing chef on TikTok, to cook players' favorite meals. Doritos is working with TikTok personality Tay Bloomer for a dance contest.
"When you stack up creators vs. Super Bowl commercial ad costs the numbers speak for themselves," said Krishna Subramanian, CEO of influencer marketing platform Captiv8. "Creators deliver higher engagement and viewership, at a significantly lower cost making one thing evident: Creators are the most valuable advertising channel for brands."
To be clear, there will be those that buck this trend. Take Pepsi. It set aside more than $3 million for Twitter takeover ads on the day of the Super Bowl, per The Information. Others, however, either don't have that sort of cash to spend or if they do, are having to put it to work in more places. In fairness, this decentralization of online marketing, especially social media, was already happening. But the downturn has made it all the more acute.
"There was a time when the trending hashtag on a social media platform was the creme de la creme for marketers who wanted a big Super Bowl moment they could own," said Detert. "Clearly that's still important. But more marketers also want more user-generated content created this year. That's why there's more interest in TikTok this year."
Time will tell whether this "less could be more" approach to Super Bowl advertising works out. Nevertheless, what little evidence there is from the campaigns around last year's game suggests that working with creators and user-generated content specifically could pay off, if done correctly.
https://digiday.com/?p=488640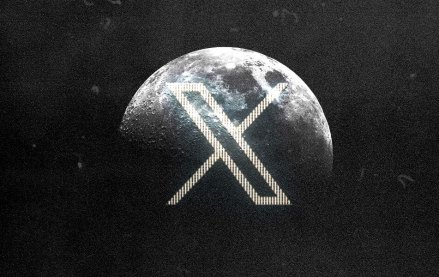 November 30, 2023 • 4 min read
In the packed DealBook conference in New York yesterday, owner Elon Musk bluntly told them to shove it.
November 30, 2023 • 2 min read
WorkTok, or CareerTok, is in full force. Combined, those hashtags on TikTok have over four billion views and it is benefiting Gen Z.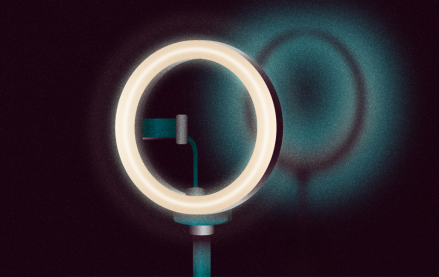 November 30, 2023 • 5 min read
In this week's Digiday+ Research Briefing, we examine how brands have been upping their TikTok investments this holiday season, how Lyft and the MSG Sphere are positioning themselves as ad opportunities beyond OOH, and how publishers are committing to building their events businesses in 2024, as seen in recent data from Digiday+ Research.