Why DTC mattress brand Purple is spending more money on TV
July 1, 2019 • 5 min read
Purple, the direct-to-consumer mattress brand, launched in 2016 with a media strategy focused on getting consumer attention through cheap digital video views. Now, it has shifted away from only spending on digital media to diversifying its mix, including to linear TV.
"[TV] is competitive on a CPM, even compared to most digital channels," wrote a representative for the brand in an email. Purple is also scaling up its Google and Facebook shopping feeds, as it is finding success there, while at the same time testing out new channels like Snapchat and Tik Tok.
In spending more, the company is facing the typical DTC growth hurdles and attribution woes. At the same time, it is also actively looking to fill three c-suite roles including a new chief marketing officer, chief brand officer and chief financial officer (the company declined to share more detail about its c-suite search).
Its strategy is still heavily dependent on video, which has been key to the brand's breakout strategy in the crowded DTC mattress category. This past week, it debuted new ads on TV and a branded content series on YouTube with comedy group JK Studios, which will have a new show, Bring the Funny, on NBC this summer. Purple is hoping that as JK Studios' audience grows so too will Purple's, said Dan Bischoff, senior director of acquisitions for Purple.
The company has also migrated its native ad spend to Verizon Media Group. In March, Verizon Media Group released a case study with Purple which showed that working with Verizon on interactive native ad formats helped Purple beat its return on advertising spend benchmarks by 130%.
Adding more than a dozen channels to the media mix, coupled with the ability to purchase the brand's mattresses across more channels online and physically, has made it more difficult for the company to figure out which media buys to attribute sales to. That's why Purple is focused on figuring out attribution so that it can then decide where to spend more on media.
Media buying is done by an in-house team as well as external agencies including Modus Direct (for television), Agency Inside (digital) and SMI (audio and podcasts). Having an in-house media team as well as an in-house data team has an impact on the strategy, as the company is constantly changing where it is spending. "You have to tweak it as you see it," said Bischoff. "There's no set it and forget it with this stuff. It's constant. We have to tweak it as we go."
In 2018, Purple spent $17 million in media online, outdoor, television, newspaper, magazine and radio, per Kantar Media. That's up significantly from 2017's $1.6 million spent, per Kantar, which also reported that Purple spent $6.7 million in the first quarter of 2019 compared to $3.6 million in the first quarter of 2018. As previously reported by Digiday, the company was sold in 2017 for $1.1 billion to Global Partner Acquisition Corp. Bischoff declined to share how much the company is spending or break out percentages or increases of where the company is spending more.
In the last year-and-a-half, Purple has built out a physical presence in 1,100 stores across the U.S., including Mattress Firm, Macy's, Denver Mattress and Bed Bath & Beyond. Another issue is that Purple's longer sell cycle, as it could be anywhere from three months to a year between when someone sees an ad and buys a mattress.
"You have multiple places where people can buy your products — they might see an ad on YouTube, they might see it on TV, then see some retargeted ads on Facebook and then they go on buy in the Mattress Firm," said Bischoff. "We lose that attribution."
"Purple might be one of the most comprehensive testers in the space," said DTC strategist and consultant Nik Sharma, adding that attribution woes are not unique to Purple's growth but typical of growing DTC brands. "Most DTC brands can comfortably spend $5 million to $10 million a month on Facebook pretty efficiently. But with offline, there's no perfect way to track attribution, unfortunately. There's no official way to figure out attribution."
Myriad DTC brands have moved from spending primarily on Facebook and Google to more traditional media channels. In doing so, the data-heavy brands have found growing pains similar to Purple not only with attribution but with figuring out how to expand a physical presence, what products to create and if they should enter new categories.
In the early days of Purple, the company focused on online video, which was typically cheaper to buy than search terms, as numerous competitors spending on the mattress category's search terms drove up the keyword price to roughly $20 per click. As the company gained brand recognition, it was able to run its search based on its own brand name which was cheaper than keywords like "best mattress." Now, as the company is spending across various channels it is using its in-house data team to figure out how to attribute what's working and what's not.
"Attribution gets a lot muddier," said Bischoff. "The more CPMs you get, the more shitty impressions you get, too."
Purple wants to fix that by figuring out multi-touch attribution. "[That's] probably the marketer's dilemma of today," said Bischoff. "Google and Facebook don't communicate with each other very well. One person will see an ad on Google, one person will see an ad on Facebook and that person will convert. Facebook and Google and whatever other channel you may be running your ads from all claim that same conversion. If you pulled revenue from each different platform it would say we are double our revenue for this year."
The company is aiming to solve that headache by having its data team figure out directional data of what its attribution is along the various consumer touch points. "Once we get a better idea of what's influencing a decision the most, then we can spend some more dollars into the different areas," said Bischoff.
https://digiday.com/?p=339376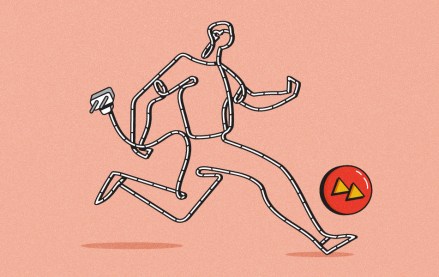 September 22, 2023 • 4 min read
Women's sports are having a moment. Brands, media companies and agencies are looking to get in on the action.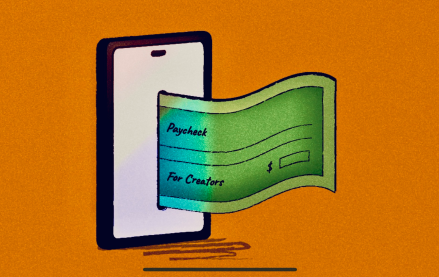 September 22, 2023 • 6 min read
The Hollywood strikes were supposed to be a game changer for many of them, but the situation hasn't quite lived up to the hype.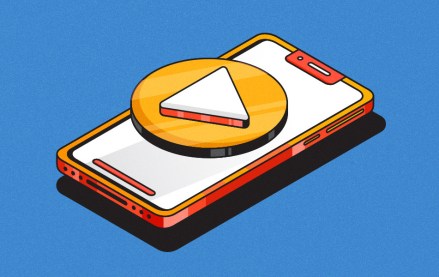 September 22, 2023 • 5 min read
Given the rise of short-form video, agencies that focus on the format, rather than specific platform expertise, will reap the rewards.