DTC brands aren't feeling the Black Friday pressure
November 20, 2020 • 4 min read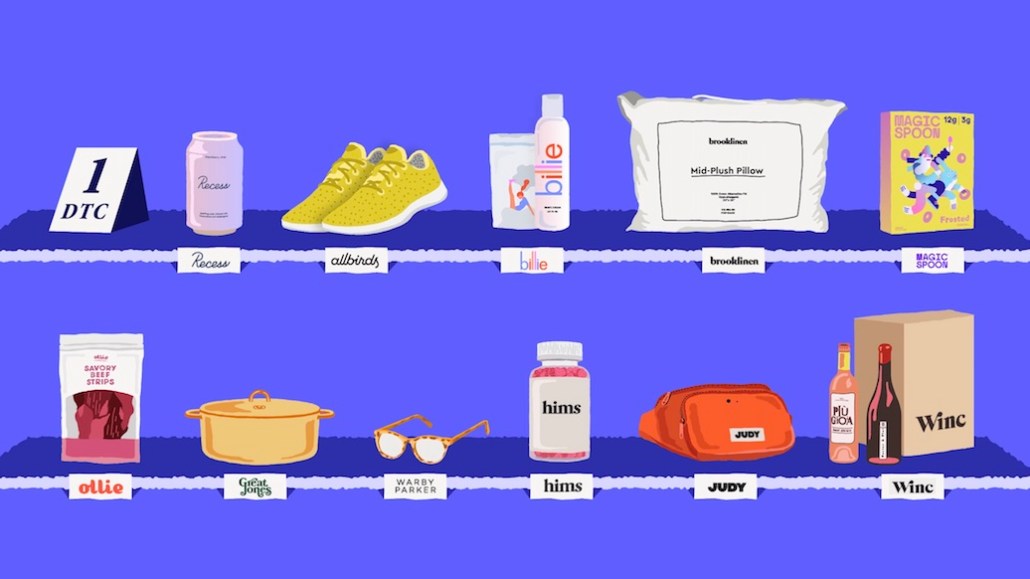 Ivy Liu
This is the latest installment of the DTC Briefing, a weekly Modern Retail column about the biggest challenges and trends facing the volatile direct-to-consumer startup world. Join Modern Retail+ to get access to the DTC briefing — as well as all articles, research and more.
In the five days following Thanksgiving, there's usually a wave of retailers offering anywhere from 20% to 50% off of their products. But this year, the wave of brands offering deals between Black Friday and Cyber Monday will feel more like a never-ending tsunami.
With big-box retailers from Walmart, Target, Best Buy and Home Depot pledging to run weeks' worth of Black Friday deals, direct-to-consumer brands will face increasing pressure to offer more deals of their own. However, eight direct-to-consumer brands that Modern Retail contacted said that they aren't offering different promotions compared to what they've offered in the past, with the exception of some offering a slightly different gift with Black Friday purchases this year. Because many direct-to-consumer brands have at most a handful of stores, they didn't experience as huge of a sales drop as brick-and-mortar retailers did during the non-essential retail closures of the spring. And in fact, some of them reported that their sales have doubled or tripled this year. So, they don't feel pressure to offer steeper discounts. Instead, Black Friday is more of a retention play.
Michelle Cordeiro Grant, CEO of lingerie brand Lively, said that for Black Friday, her brand offers customers the ability to earn double the loyalty points they typically would on purchases between Black Friday and Cyber Monday, as well as a gift with purchase (this year, it's a limited edition tote bag and a Lively "swag pack").
"Our view for Black Friday and Cyber Monday is really to incentivize retention, "Cordeiro Grant said. "We don't really acquire too many customers during Black Friday and Cyber Monday because we don't want to acquire customers for sale, we believe in acquiring customers for brand," she said.
Cordeiro Grant said that at the beginning of the coronavirus pandemic, Lively had to "pause on aggressive marketing," and pivoted to its loungewear items and bralettes more, instead of swimsuits like the company had initially planned on promoting more. As a result, sales of its bralette products grew 300%, and "we saw huge growth rates in our topline sales."
That played into the brand's decision not to offer any additional discounts during Black Friday this year "I think every year we have the same thought, 'should we discount,'" Cordeiro Grant said. "But, she added, 'it's not in the DNA of what our brand is about.'"
Other direct-to-consumer startups seek to retain current customers during Black Friday and Cyber Monday by releasing new products, in lieu of offering discounts. Bethany McDaniel, founder of natural skincare brand Primally Pure, said an an email to Modern Retail that the company plans to launch a few new products on Black Friday, including a candle, body wash and tinted lip balm. "By launching new product on Black Friday we seek to capitalize on the increased volume of shoppers," she said.
Shoes and handbag brand Rothy's also launches a limited-time product collection just before Black Friday. Last year, it was metallic shoes. "At Rothy's we own our workshop, enabling us to produce in controlled quantities," senior director of merchandising Lesley Clifford told Modern Retail in an email, adding that the Black Friday drops are something that "our customer looks forward to all year long." Rothy's declined to share statistics about how these collections have performed in the past.
Still, DTC brands that don't offer discounts on Black Friday remain the exception, not the rule. Even some brands that don't discount any other time of year will make an exception for the five days between Thanksgiving and Cyber Monday. Some of these sales are already underway — Casper is currently advertising 30% off on its website until the end of November. Representatives for candle startup Otherland, bag brand Dagne Dover, and Parachute, which sells home goods, all said they would be offering the same sale for Black Friday as they have in years' past — 20% off.
With this, not everyone agrees that offering a discount on Black Friday will hurt a brand's image. "I think it is almost critical that brands either come up with a discount or some kind of offer where the consumer or the person buying the product feels like they get something of significant value in return," DTC strategist and investor Nik Sharma said. Sharma said that he expects that more retailers will be offering steeper discounts this year in order to make up for lost revenue earlier in the year. If brands don't want to offer a discount, "maybe it's a gift card to come back and shop again," said Sharma.
But even if startups don't need to make up for lost revenue, he said that companies should also keep in mind that some of their customers may be looking to make bigger purchases that they put off earlier in the year. They may be looking for some incentive to buy during Black Friday, he reasoned, and are not the typical impulse purchasers that brands might associate with Black Friday.
"This Black Friday it isn't really about people buying the things they want — it's more considered purchases and more the things they need," he said.
https://digiday.com/?p=384319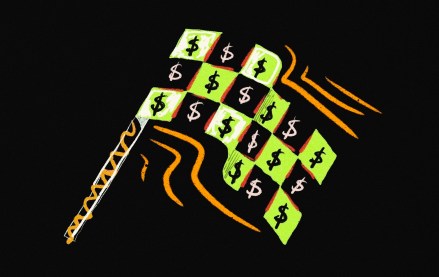 September 26, 2023 • 3 min read
With three Grand Prix races in the U.S. this year – Miami this past May, Austin in October and Las Vegas in November – the interest from U.S. marketers in Formula One has increased this year, according to agency executives, who say they expect that growth to continue next year.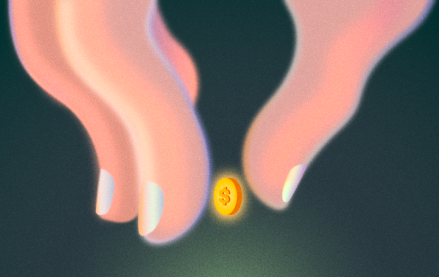 September 26, 2023 • 6 min read
A Digiday+ Research survey found that brands and retailers report using Facebook less over the last few years, all while the platform's value to their revenues and brands has increased.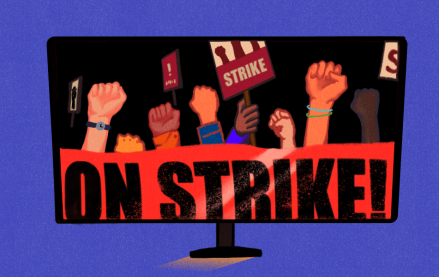 September 26, 2023 • 5 min read
The timeline for a return to business as usual – whatever that may mean now – is yet to be determined.