DTC company Shapermint is spending 80% of its marketing budget on Facebook and Instagram
January 31, 2020 • 3 min read
•
•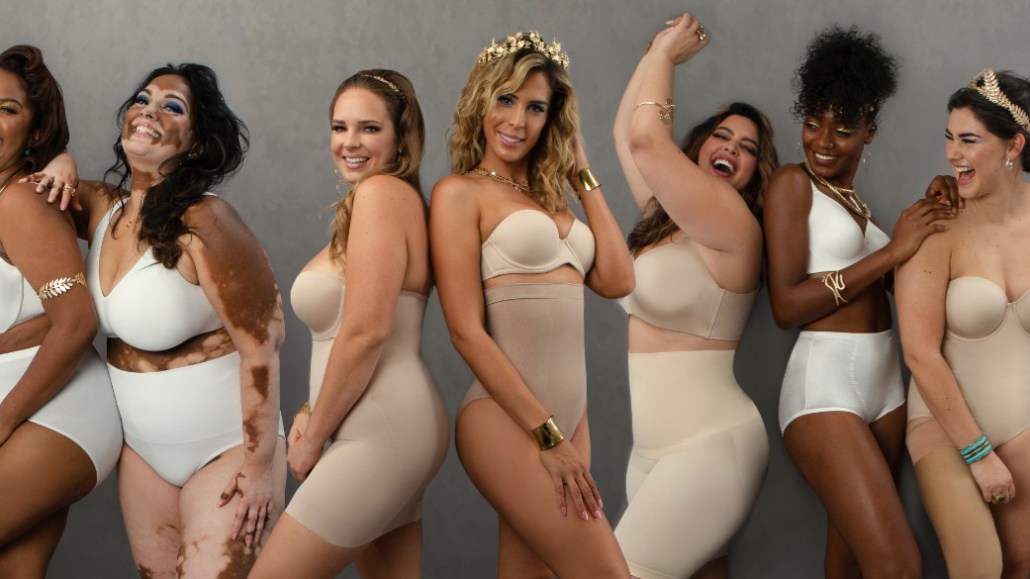 Shapermint, founded in 2018 and providing direct-to-consumer marketplace for shapewear, is still bullish on Facebook ads at a time when many DTC marketers are looking for alternatives.
The company currently spends 80% of its monthly marketing budget on Facebook ads. Thirty percent to 40% of that figure goes to Instagram spending and the rest to Facebook and Facebook Messenger ads. Shapermint's executives believes that these Facebook properties provide the best forum for its digital ads aimed at acquiring new consumers. The other 20% of Shapermint's marketing budget is split between Pinterest and YouTube placements. Shaperment spends from $3 million to $5 million a month on digital marketing, according to Shapermint chief marketing officer Massimiliano Tirocchi.
"We are still hitting our targets on Facebook," Tirocchi said. "They have one of the strongest algorithms."
When companies move their marketing spending "from one source to another — it's more about trying to understand if you can make [your strategy] work on Facebook or not," he added. "If you're not successful on Facebook, you're probably not going to be successful on other platforms."
In recent years, some direct-to-consumer companies have tried to rely less on Facebook and Instagram marketing. Executives at DTC companies like Brooklinen and Curology previously told Digiday they were on the hunt for digital alternatives. And leaders at other types of companies have been concerned about relying too much on digital advertising. But Shapermint isn't planning to join other DTC companies in the flight from Facebook and instead is spending millions on a month on Facebook and Instagram advertising.
While DTC companies often cite Facebook advertising as a major part of their initial success story, Shapermint's outsize marketing allocation to Facebook and Instagram isn't as common as it once was. With customer acquisition costs on Facebook-owned platforms on the rise, several DTC companies have said they are moving away from them in favor of up-and-coming and cheaper platforms like TikTok's. But analysts said Shapermint's current allocation makes sense as Facebook's platforms remain top customer-acquisition channels.
"DTC brands are always looking for other channels to acquire customers that [have] a lower cost per acquisition," wrote Zach Stuck, CEO of digital agency Homestead Co. via email. "That being said, Facebook and Instagram ads are still the number one channel for acquiring customers for the 20+ brands we work with," noted Stuck, whose agency primarily works with DTC companies.
To have its Facebook and Instagram ads stand out, Shapermint constantly updates its creative work and branding campaign assets, which are produced by its in-house team. Media planning and buying tasks are also managed in-house. Additionally, Shapermint has an acquisition team working on campaigns for new customers, an activation team that coordinates with the product team to oversee Shapermint.com, and a retention team that manages campaigns that target already-acquired customers. The company aims to have its teams stay out of silos and instead work together on campaigns, Tirocchi said.
Shapermint's creative work is designed to change the way millennials and Generation Z women think about shapewear, so they might consider it less as a restrictive piece that makes someone appear slimmer and more as a confidence booster, said Stephanie Biscomb, Shapermint's head of brand. A recent campaign, "Feel Like the Masterpiece You Are," for Black Friday and Cyber Monday generated 35 million views via Facebook, Instagram, Pinterest and YouTube and reached 25 million unique women, according to the company.
Analysts said that if its Facebook strategy is working, then Shapermint should continue along that path, even if other DTC companies are veering in another direction.
"Most successful companies, let alone DTC brands, have been built on marketing channels and strategies that didn't last forever," said Chris Toy, CEO of MarketerHire. "No marketer would expect it to. If something is working, you should max it while the going is good, while also making sure your strategy covers the inevitable drop."
While Shapermint's leadership said it is still happy to work with Facebook, it is starting to test television advertising and consider adding podcasts to its marketing mix. The company declined to share what it has spent on television ads so far but did mention it ran some tests in December.
https://digiday.com/?p=358393
September 28, 2023 • 4 min read
•
•
Some content creators are using generative AI tools to spark new levels of creativity and innovation and are sharing their experiences online in how they're using these tools to streamline their workflows and boost productivity.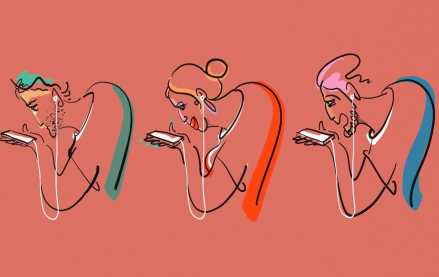 September 28, 2023 • 6 min read
•
•
In this edition of the weekly Digiday+ Research Briefing, we share focal points from Digiday's recently released reports on marketers' evolving social media tactics, including how they're using Facebook less and diving into YouTube Shorts more.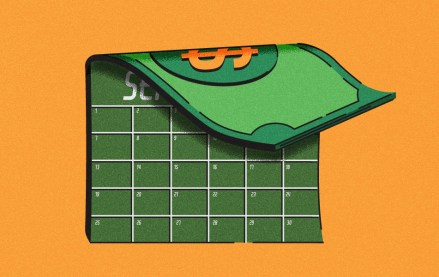 September 28, 2023 • 4 min read
•
•
In 2023, some brands' executive boardrooms are still insulated from the chill of crypto winter, for better or worse. But the rising pressure of crypto skepticism has made it more urgent than ever for companies to figure out how to use blockchain technology to support their core offerings and customer base rather than simply dropping branded NFTs and hoping for the best.