Want Domino's? You have your choice of ways to order a pie. You could use voice ordering system Dom, turn on your Android Wear smartwatch or jump into your Ford and order from there using the car's connected Sync system. And as of this week, if you're feeling especially lazy, you could turn on your Samsung TV and order from there.
Increasingly, Domino's, the pizza delivery company, is looking more like a technology company than a quick-service restaurant.
Bringing the ordering process to many different platforms — Web, phone, watch, TV and voice — is part of what Domino's calls its "Anyware" program. The company plans to roll out across more platforms this year for the project, which is driven by the brand's longtime creative agency, CP+B.
"The platform story is part of our broader tech story," said Dennis Maloney, vp-multimedia marketing at Domino's. "We're starting to think of ourselves as an e-commerce company that sells pizza. So we can take a few more risks and lean forward a little more. E-commerce companies move fast and launch stuff and learn along the way."
As a result, Maloney said, the company is almost "unrecognizable" today from a few months ago. The company's headquarters in Ann Arbor, Michigan, now have more than 200 employees — a third of its total employees at headquarters — dedicated to tech and digital platforms.
Kevin Vasconi, Domino's chief information officer, said that as Domino's has become a bit more well-known as a tech brand, it's become easier to recruit talent from the engineering community. "Recruiting was a major challenge three years ago, and for the caliber of people we want, it'll probably always be a challenge," he said. "However, with the strength of our brand and our focus on technology innovation, we are now attracting the right people and in the right numbers."
"We are seeing some fairly strong consumer sentiment about the role of tech in the quick-service restaurant experience," Jackie Rodriguez, senior manager at Technomic, told Digiday. "With a smartphone in every pocket and tablets, kiosks and Wi-Fi everywhere else, the presence of tech for ordering and payment is increasingly becoming a baseline expectation."
There's also a data play: The more Domino's can track about its consumers and their eating and spending habits, the better it can customize loyalty programs and ad targeting. Maloney said data is an important part of its internal tech team, which tests consumer experiences constantly to find out more about who their pizza-eaters are.
The U.S. quick-service pizza category was worth about $32.9 billion in 2014. Domino's is the market share leader in the delivery segment and has the second-largest share in the carryout segment. According to the company's annual filing for 2014, digital ordering is a critical component of its competitive business plan. Last year, almost 45 percent of U.S. sales came via digital platforms. According to research by Technomic, a majority of consumers said that Domino's "use of technology improved their experience." Domino's also ranked the highest in the quick-service restaurant category when it came to integration of tech in the ordering and payment process.
And its fans rejoiced:
If this marriage doesn't work out, I'm marrying the Domino's pizza tracker guy.

— Just Linda (@LindaInDisguise) May 19, 2014
Domino's is not new to this fail-fast, tech-first mindset: It was one of the first food companies to launch online ordering, and in 2010 went all in by deciding that the only way to develop digital ordering would be to bring it in-house. The company committed to building out a tech department to develop its own platform and manage that part of the business internally.
Before long, the company launched a simple ordering system that let diners order the same pizza every time in just a couple clicks. The Domino's Tracker — a progress bar that shows you where your order is, in real time — was instantly popular, a game-changer in the delivery world. Late last year, it debuted Dom, a Siri-like voice-activated personal assistant that lets users order pizza with just a few words. The company said more than 500,000 orders have been placed through Dom to date.
 "Domino's has always been a restaurant pioneer in the consumer-facing tech space, and with increasing smartphone adoption and shifts toward mobile lifestyles, it makes sense for them to try to maintain this position," said Rodriguez. "Even with a seemingly narrow category like ordering from your car or your watch, Domino's is able to experiment with and work out any kinks with new platforms that might gain wider acceptance, for example, voice ordering."
 "Their digital marketing and innovation has really grown," said CP+B vp and creative director Andrew Lincoln who has worked on the Domino's account at the agency for more than seven years. The challenge for the creative and UX teams — many of whom are embedded at Domino's headquarters — is understanding each medium and its nuances. To satisfy UX and design requirements, the agency is now developing a Domino's Style Guide that can work across mediums. "To us, Domino's are these crazy pizza guys with software running through their veins."
https://digiday.com/?p=112958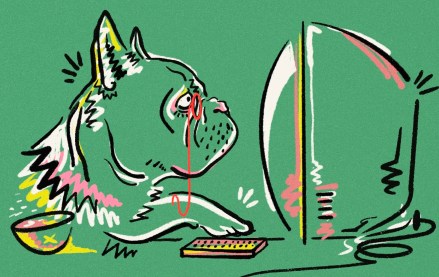 October 2, 2023 • 7 min read
•
•
When it comes to agencies, both of Meta's older sibling social media platforms may be past their primes.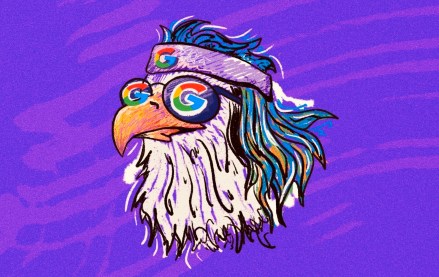 October 2, 2023 • 3 min read
•
•
The legal battle sees Apple and Google et al attempt to conceal their inner workings, developments that mirror the experience of their media customers.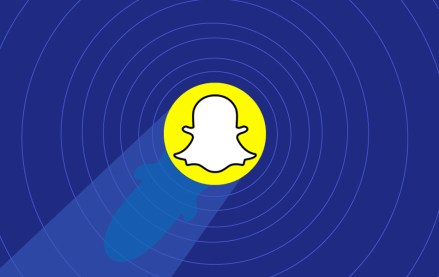 September 29, 2023 • 3 min read
•
•
"We are not diminishing the importance of AR," he said. "In fact, we are strategically reallocating resources to strengthen our endeavors in AR advertising and to elevate the fundamental AR experiences provided to Snapchat users."