Dmexco cofounder wants to create another marquee marketing conference — this time in Miami next year
May 26, 2022 • 5 min read
•
•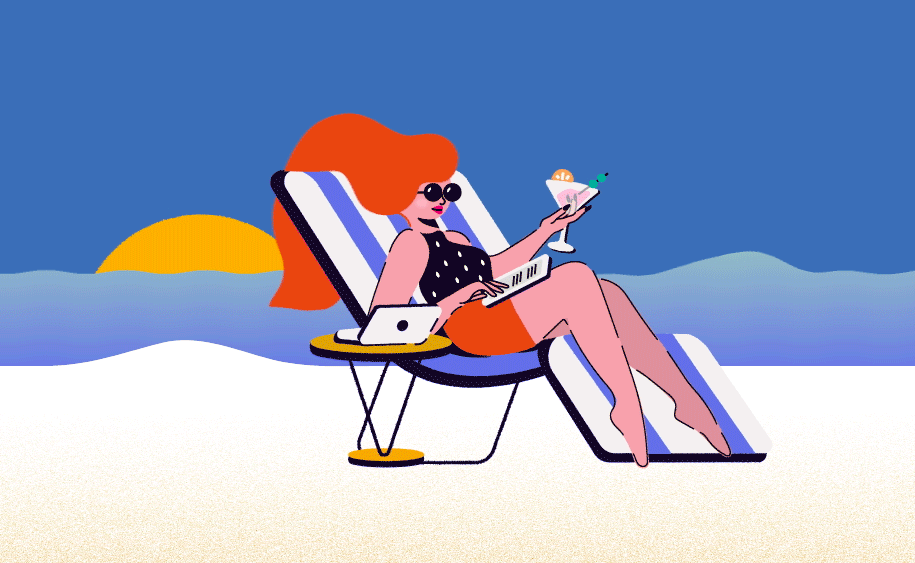 Ivy Liu
The global Covid-19 pandemic is not yet officially over but after an approximately two-year hiatus, in-person events are definitely making their way back, and the marketing industry is no outlier in that regard.
Many are starting to dust off their deck shoes and, or, Panama hats in preparation for a sojourn in the French Riveria next month for what many would deem as the "official return" of the ad industry's most iconic boondoggle conference, the Cannes Lions Festival of Creativity.
I believe in a boutique-orientated concept at scale.
Meanwhile, a number of industry luminaries, including Christian Muche (one of the architects of Dmexco, arguably the international trade show for ad tech), want to etch another date in adland's collective calendar with a planned marketing conference to be hosted in Miami, Florida, during April next year.
A number of details have yet to be confirmed but several sources told Digiday the event series is ambitious in scale and has a number of influential industry backers, not least leaders within the trade organization founded as the Mobile Marketing Association, a.k.a. MMA Global.
Muche, who now holds the role of CEO and cofounder of Beyond Ordinary Events (the company that will launch and manage the event) and is no longer associated with Dmexco, declined to share the planned branding and venue of the event when quizzed by Digiday.
Such details of the gathering are in the final stages of confirmation with separate sources, who declined to be named given their employers' PR policies, informing Digiday ambitions are on a scale that could see it rival tentpole events on the marketing calendar by attracting up to thousands of attendees.
Speaking further with Digiday, Muche hinted he will go public with the final details after Cannes Lions and said he intends to prove a point of differentiation to cater specifically to the wider marketing and media industry, especially given the reset after lockdowns across the world.
Beyond Ordinary Events
Beyond Ordinary Events has been garnering opinions on how to conjure a revitalized approach to live events in a manner (it hopes) will up-end the marketing industry's existing milieu of tentpole conferences as well as hitting the fundraising trail.
EVENT BREAKDOWN
WHEN: April 2023; WHERE: Miami; WHO: MMA Global leaders, other influential industry backers; HOW MUCH: $2.6 million in funding raised from 56 investors
According to a March 28 filing with the Securities and Exchange Commission, the company has raised $2.6 million in funding from 56 investors, a cohort that sources indicate includes a series of high-profile executives from the ad tech sector of the industry. Digiday was unable to confirm these names by press time although it was able to confirm that Greg Stuart, CEO of MMA Global, has been named as a director of Beyond Advertising.
Muche told Digiday, "It's no longer a goal just to grow and become big in terms of numbers … that was fine for some time when I came up with the concept of Dmexco in 2008/09 that was a different time and it worked well."
He further shared his opinion that marketers are likely to favor a different approach to scaled networking events compared to that of more product-driven conferences such as the Consumer Electronics Show or Mobile World Congress — both of which regularly attract a sizeable ad tech contingent.
"I think putting hundreds, if not thousands of exhibitors into a boring convention center, its time is over," he said. "Saying I have 50,000 or 100,000 delegates doesn't say anything about the quality… I do not believe in this currency anymore."
Industry gatherings, post-pandemic?
The planned April 2023 conference was telegraphed on stage by Terence Kawaja, CEO of investment bank LUMA Partners, during its Digital Media Summit last week with sources hinting that event organizers are currently trying to broker potential partnerships, including sponsorship opportunities.
The hiatus in live networking events, especially those on the scale of CES, Dmexco, or MWC prompted by the Covid-19 pandemic has accelerated the need to rethink how such gatherings can help marketers achieve their professional objectives, not to mention justify budget allocation.
"Leadership are not just attracted by numbers anymore," said Muche adding that if event organizers can facilitate key drivers of growth such as business leads through networking opportunities or educational content, "then it will grow organically … I believe in a boutique-orientated concept at scale."
Data from Splash indicates a latent demand for in-person networking opportunities with a recent poll forecasting a 30% year-on-year leap in attendance at trade shows between 2021 and 2022 with almost a third of respondents reporting "Zoom fatigue."
Meanwhile, several sources approached for comment by Digiday noted that while the conference and event schedule is congested, there is scope for an additional scaled conference in the Americas. This is especially the case now that many perceive Dmexco, an event hosted in Cologne, Germany, as returning to its local roots following a two-year absence of scaled international representation, according to some.
Shara Ogg, vp of marketing at Canela Media, a company that aims to help brands engage with Hispanic audiences, told Digiday there is scope for an additional scaled marketing conference in the U.S., as long as it employs a degree of post-pandemic ingenuity to engage advertisers.
"When investing, we expect at least some platform for discussion beyond the presentation," she said, adding that anything that can help delegates "reap the greatest benefit from interactivity" and meet their business objectives "while people are in the room" is crucial.
Meanwhile, Johanna Bauman, CMO at PubMatic, a publicly-listed ad tech company, said such conferences have to demonstrate how they can help teams such as hers to reach audiences they wouldn't normally be able to.
It all comes back to value; there needs to be a clear reason for the event to exist and for companies to participate, sponsor, and otherwise prioritize investment.
"We work in an industry rife with disruption and innovation, and we should hold ourselves to the same standards," she added. "It all comes back to value; there needs to be a clear reason for the event to exist and for companies to participate, sponsor, and otherwise prioritize investment."
Additionally, Justine Frostad, vp of marketing at Cognitiv, an ad tech company that helps advertisers develop custom algorithms to improve their online ad placements, noted that executives in charge of marketing budgets are willing to invest in new marketing opportunities, such as a debut conference series, even if the wider economic outlook currently looks uncertain.
"No matter what the state of the economy, we're always willing to work with partners on the event side," she said. "Provided they're collaborative, creative and flexible, especially as we all deal with these unprecedented times."
"So, if attendance ends up being low because of Covid or some unavoidable health issue, or whatever, you need to know they'll still work with you so you'll see impact from a branding or lead-gen side either through a makegood or something."
https://digiday.com/?p=449156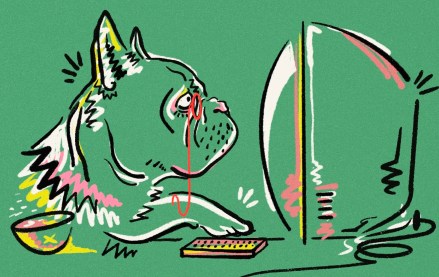 October 2, 2023 • 7 min read
•
•
When it comes to agencies, both of Meta's older sibling social media platforms may be past their primes.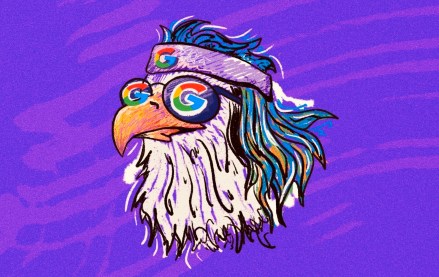 October 2, 2023 • 3 min read
•
•
The legal battle sees Apple and Google et al attempt to conceal their inner workings, developments that mirror the experience of their media customers.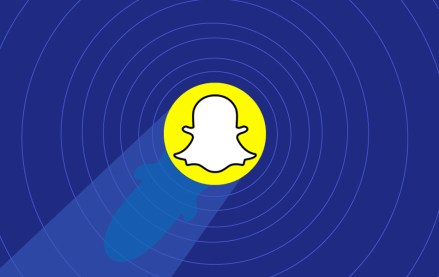 September 29, 2023 • 3 min read
•
•
"We are not diminishing the importance of AR," he said. "In fact, we are strategically reallocating resources to strengthen our endeavors in AR advertising and to elevate the fundamental AR experiences provided to Snapchat users."