Dmexco is open for business. But with a big question mark over international travel, expect a trimmer, more local event.
The Cologne ad-tech fest plans to welcome attendees this September, coronavirus permitting, under health and safety guidelines, like improved ventilation, cleaning stations and more flexible attendee admissions. The 2020 show will look very different to years before, with a heavy digital-conference element and likely a lack of booth tours. Expect wide aisles and a smell of disinfectant.
Last year, the trade show had nearly 40,000 attendees, approximately 40% were international visitors. Most expect a far different event this year, as Germany emerges from lockdown but other countries slowly reopen their economies. The general expectation is that travel to large trade shows will be one of the last economic activities to return, based on human psychology alone.
"No way no how. That's how I would summarize my and other industry executives' response to an in-person conference that requires air travel," said Luma founder and Dmexco vet Terry Kawaja. "They need to take Cannes' lead and skip 2020 as no one will show up."
A rosier picture is emerging in Germany as it cautiously eases restrictions. Shops, restaurants and schools began opening up in the last two weeks, companies are figuring out how to return to work, hesitatingly. There is a local appetite for the trade show to mark the opening of an economy after the summer months.
More than 2,000 global exhibitions have now been postponed or canceled as a result of the virus outbreak, according to independent consultant Alex DeGroote and media analyst Colin Morrison. Germany, with 12% of postponements and 16% of cancelations, has been worst hit with a total of 340 shows so far impacted. Germany is the third-largest conference and exhibition market, behind China and the U.S. While these are mostly domestic attendees, Germany's shows have a higher rate of international visitors. Translating physical serendipitous meetings online is often left lacking. Simply going ahead provides the sector with a real boost, said DeGroote. "Perhaps it will run at 30% capacity, however, I'm not sure how profitable it will be."
As it stands, video exchange Teads will not be exhibiting in Cologne this year. Usually, it has a booth that is about 200 square meters and 60 reps from Europe and the U.S. on site. During these two days, over 200 meetings take place at its booth, of which a large part is new business. Ad tech company PubMatic canceled its sponsorship of the live event and hasn't bought a booth this year. It will figure out closer to the time if it should send anyone. Ad tech platform Index Exchange is watching developments. Dmexco event organizers did not respond before press time to answer how many attendees it expects.
Attendees have questioned the value of tent-pole events like Dmexco long before the coronavirus. Measuring the value is wonky. While the number of meetings will be tracked, rarely is the loop closed and the potential revenue generated calculated. One of Germany's largest ad agencies Ströer and German publisher Bauer stopped buying booths before 2018, partly because it's such a hefty outlay. Modest booths costs around $50,000. During a tightened-belt global recession, those costs are hard to justify without clear returns. Because of coronavirus, the value of international conferences is being even more tested.
"Would we suffer for not going this year? I don't think so," said Arne Brekenfeld, chief strategy officer at Publicis Groupe, Germany, Austria and Switzerland. "It's good to sell the agency group, it's good for networking, clients expect us to, and it works to incentivize and to show [employees] they are valued. I'm not saying we shouldn't have [shows] at all, but perhaps not so many."
As a group, Publicis made the decision early on to not go to industry events this year. Dmexco is not a deal-making event for the agency, which sent around 70 people from its German offices last year. Worldwide the group would usually send hundreds of staffers, mostly from Europe.
Over the last eight years, the conference has grown its international clout, which drives profits for the organizers and adds value for the attendees.
"More than 50% of our revenue comes from abroad. If Dmexco sees fewer international exhibitors then our ROI will decrease," said Tom Laband, CEO of Berlin-based ad tech company Adsquare. "It's never been about deal-making for us, it's the value in meeting international partners." The company will decide by June whether or not to attend.
Hosting the event is a pretty courageous act: The signal of a local economy getting back on track, even if the event is a different shape. Being part of that is an opportunity for those who attend at a time when there's little competition. Those who refrain can reassess what value attending physical events mean to their business while demonstrating care for their employees' health. Whether in or out, people want clear guidelines.
"We can easily replace the physical event content, but what happens with relationships and well-being?" said Brekenfeld. "We haven't thought enough about that, we will definitely need to come back to a good ratio with physical and virtual event formats in the future to simply make people happy."
Business-focussed international conferences have debated for years whether exhibitions will be disrupted by digital media. What Dmexco 2020 will look like will be different, the challenge is finding the right way of making it valuable online for attendees. Right now, coming up with creative solutions is trickier.
"There is an emptiness and void, the exchange of ideas is cut off at the moment because people don't interact that much," said Joerg Vogelsang, regional managing director, Germany, Austria and Switzerland and Central and Eastern Europe at Index Exchange. "If there's one industry where we can get something up and running that's really meaningful here, it's digital advertising. It's a change of mindset. It would be wrong to just try to duplicate and run an on-site event in an online environment."
https://digiday.com/?p=367717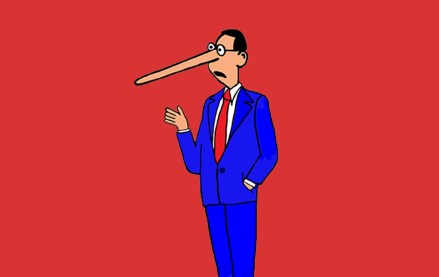 October 3, 2023 • 7 min read
•
•
A new definition for MFAs is available but the vague nature of the guidelines is leading to a lack of standards that might prevent adoption.
October 2, 2023 • 1 min read
•
•
The publishers who attended DPS were focused on the potential upsides of applying the technology to their operations while guarding against the downsides.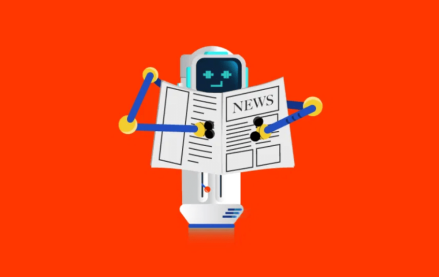 October 2, 2023 • 4 min read
•
•
Now that ChatGPT users can surf the internet for information, some publishers are reconsidering the weight of the issue.