Digiday Research: 58% of agency employees say they are paid fairly, a dip from last year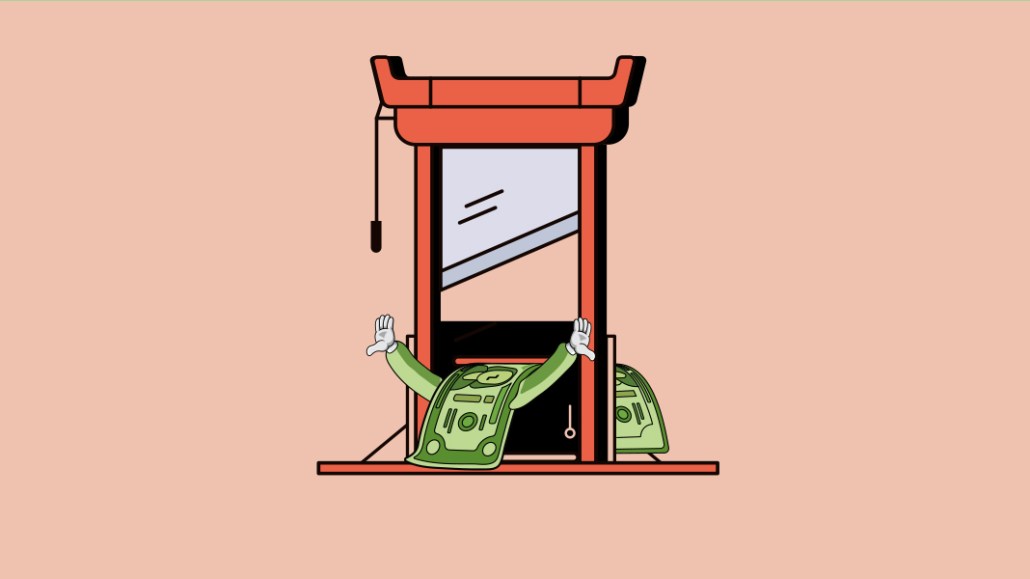 Salaries have long been an issue for ad agency employees. Because of changes in the way most ad agencies are being compensated by their clients, fees have declined — and also salaries. That has resulted in a talent crisis within parts of the industry.
And things might be worsening on that front. A new Digiday poll found that 58% of the 149 agency staffers surveyed said they are compensated fairly.
Last year a similar survey found that 62 percent of the agency staffers surveyed said they believe they are paid fairly for the work they do.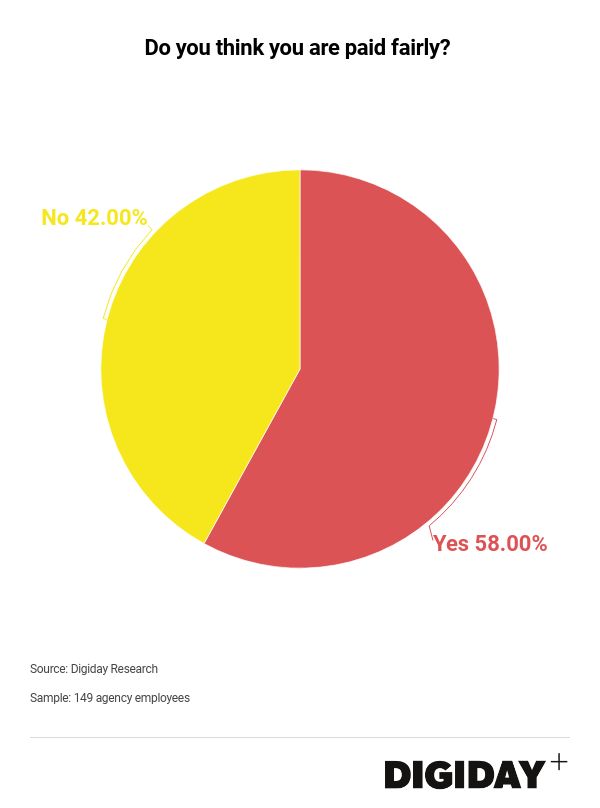 The results differed slightly, according to the gender of respondents. About 60% of the men polled said they are compensated fairly, compared with 55% of the women surveyed.
More of the least experienced employees (those with less than four years of experience) said their pay wasn't fair. Fifty-seven percent of the surveyed entry-level workers, compared with about 32% of the mid-career staffers and 33% of the experienced workers, said they weren't being compensated fairly.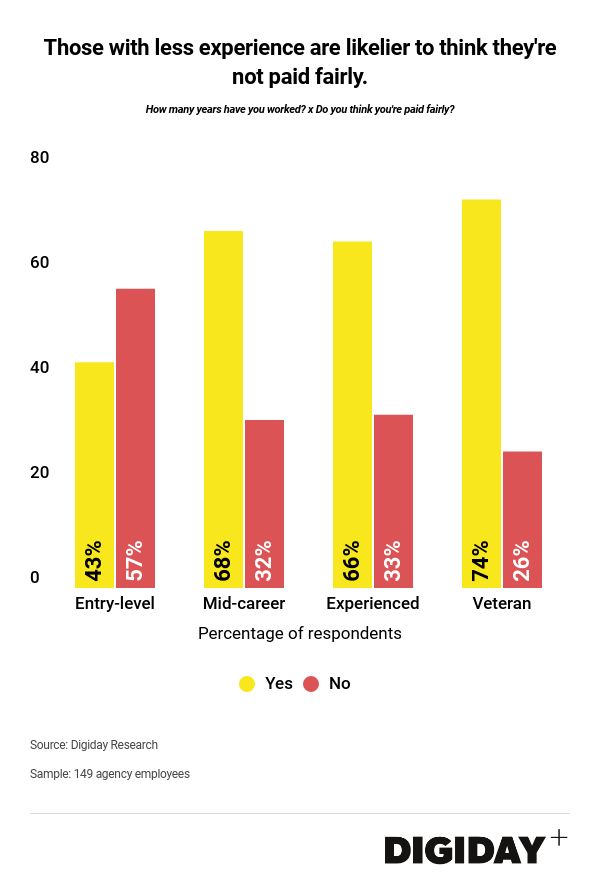 In another related industry, about half of the publishing workers recently surveyed by Digiday reported that they think they are being compensated fairly.