Digiday Research: Employees at indie agencies are happier than their holding company peers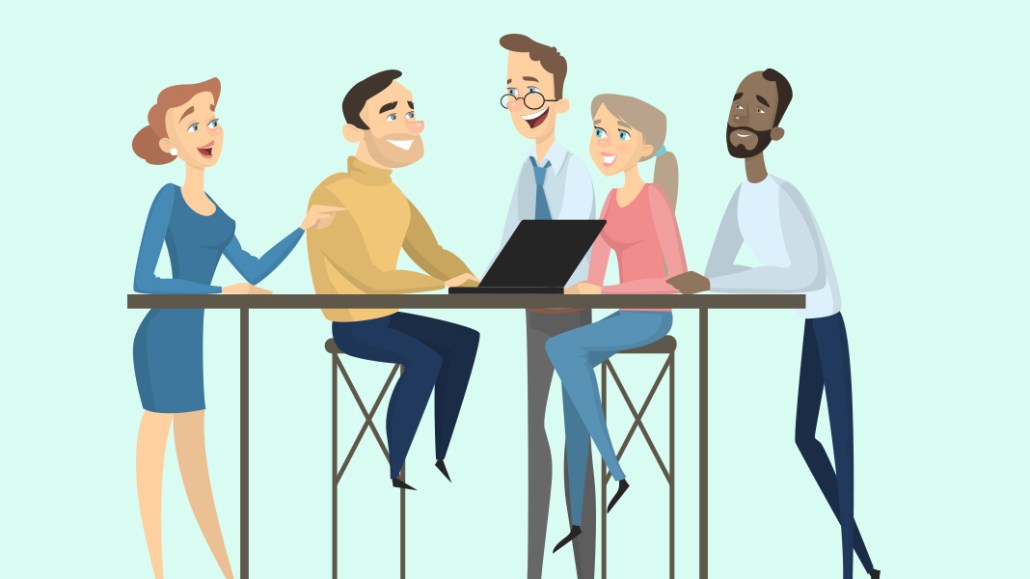 Ask any agency employee how satisfied they are at work, and a litany of complaints is bound to come your way. There are plenty of reasons to grumble: The ad agency world tends to pay little (especially at junior levels), have very long hours and often feels unstable.
According to a new Digiday poll, just under half — 49% — of agency staffers say they're happy at work. About 15% claim to be "extremely" happy, while 35% say they're happy. About 17% said they're unhappy. The rest were neutral.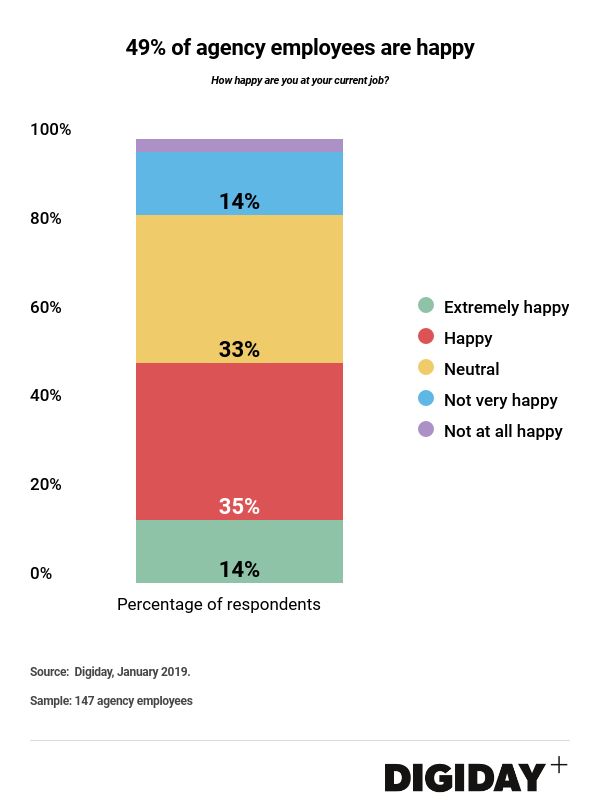 That is less than the 54% of Americans who said they were "satisfied" with their jobs in an August 2019 Conference Board report.
The same poll last year found that 63% of agency professionals said they were happy.
Here's where things get interesting: Those who said they worked at holding company-owned agencies were less likely to say they were happy than those at independent agencies. About 33% of them claimed to be happy, while a whopping 57% of those who worked at independent agencies said they were.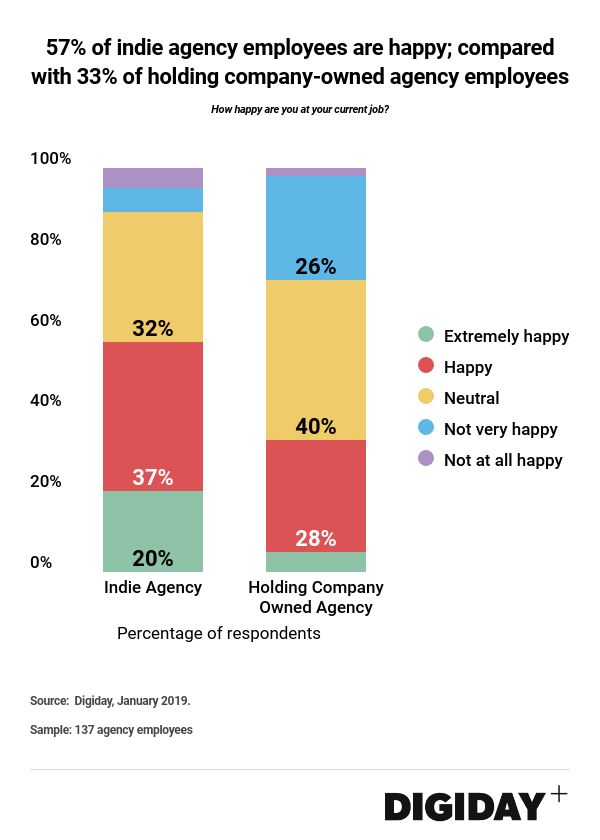 Meanwhile, 64% of 200 publishing executives surveyed reported that they are happy at their jobs, according to research conducted by Digiday in November.
https://digiday.com/?p=359851