Digiday Research: Surprise, most agency staffers say they are happy
February 6, 2019 • 4 min read
•
•
This research is based on unique data collected from our proprietary audience of publisher, agency, brand and tech insiders. It's available to Digiday+ members. More from the series →
Those who work at marketing and advertising agencies have plenty of reasons to grumble. Demanding clients, long hours, and co-workers pilfering their ideas are just some of the reasons agency staffers are often considered notoriously unhappy.
But according to a Digiday survey of 446 professionals from marketing and advertising agencies this January, 63 percent said they are happy in their current job. A similar number of survey respondents, 62 percent, also rated their office's workplace environment as positive.
That is higher than the 51 percent of Americans who said they were "satisfied" with their jobs according to August 2018 report done by The Conference Board.
Happiness is not just about money
When it comes to what agency staffers say makes them happy, it's not all about money.
Fifty-three percent of people making less than $50,000 reported being happy. Those making more money reported being happier, although not by much. Sixty-two percent of respondents who earned above $175,000 a year said they were happy.
One factor that appeared to have a large impact on agency workers' happiness was whether or not they worked at an independent agency, or one owned by a holding company. Seventy percent of people at independent agencies said they are happy, while just 53 percent of those at agencies owned by holding companies said the same.
Long hours and more late nights in the office may be a nuisance to many, but they do not appear to make people less happy. Sixty-five percent of survey takers who work normal 9-to-5 hours said they were happy, while an almost equal number of people who work over 50 hours a week claimed to be happy at 63 percent.
Independent agencies have more positive workplace environments
Respondents' attitudes toward the quality of their workplace environment closely mirrored their happiness levels according to the Digiday survey. Seventy-percent of staffers at independent agencies said they had a positive workplace environment, but just 49 percent of staffers holding-company owned agencies felt similarly.
It's unclear whether happy workers create positive environments, or whether positive environments create happy workers. Similarly, independent agencies may be positive places to work because they have happy employees, or vice versa.
While independent agencies might have the edge over holding-company owned agencies as more positive places to work, the type of agency a person works at does little to impact how they rate their work environment. Media agencies, creative agencies, and multi-service agencies were all rated as positive work environments within a few percentage points of each other.
One-third of agency professionals are worried about their mental health
Thirty-two percent of agency respondents surveyed by Digiday reported being concerned with their mental health. Mental health has long been a consideration for those at marketing and advertising agencies. Horror stories of stressed, overworked and burned out staffers are all too common.
Unsurprisingly, those who were most likely to be worried about their mental health were respondents either at the bottom of the pay bracket or those working longer days. Roughly a quarter or people who work normal 9-to-5 hours said they were worried about the state of their mental health. But once workers' hours jump to between 50 and 59 hours a week, the number of respondents worried about their mental health jumps to 41 percent.
Meanwhile, 41 percent of respondents making less than $50,000 per year reported being worried about the state of their mental health compared to 22 percent who make over $175,000. It seems that like shorter work-days, money might be able to buy more sanity than happiness.
Paid maternity and paternity leave is not universal 
While it may not be on the mind of first-year staffers straight out of college, paid maternity and paternity leave is receiving more attention nationally as workers enviously eye their peers stationed abroad.
Though paid maternity leave and paid paternity leave is not mandatory for full-time workers in the U.S., 73 percent of respondents reported that their company offers paid maternity leave and half of the respondents said their company offered paid paternity leave. Paid maternity leave was also, on average, longer than paid paternity leave. Over 90 percent said that paid maternity leave was longer than a month and longer than three months for 32 percent of respondents. Comparatively, 42 percent said the paid paternity leave offered by their company was less than a month.
https://digiday.com/?p=321157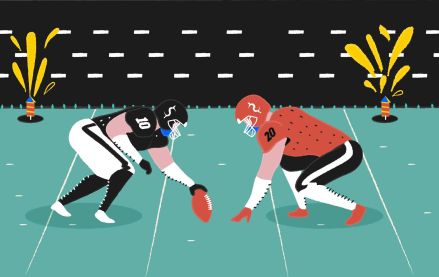 December 6, 2023 • 4 min read
In response to this challenge, the NFL's Detroit Lions have adopted a proactive strategy, introducing an extra channel for their local NFL broadcast. The objective is to broaden advertising opportunities, leverage direct-to-consumer distribution, and establish stronger connections with local fans, with the ultimate goal of increasing preseason viewership.
December 6, 2023 • 4 min read
It's been over a decade since the most recent entry in the wildly popular "Grand Theft Auto" series came out in September 2013, meaning anticipation for "GTA 6" has been building for years. Rockstar titled yesterday's trailer as "Trailer 1," making it clear that the company is poised to launch a massive marketing campaign in the lead-up to the game's 2025 release.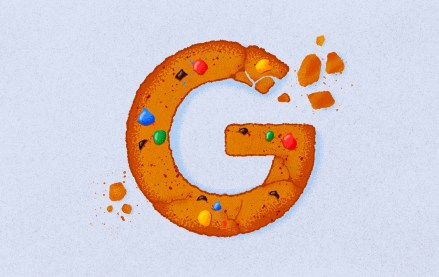 December 6, 2023 • 4 min read
A healthcare client that decided to scrap all conversion tags and cookies within weeks provides a case study for what will likely be a common experience in a year's time.