'D&I execs should report to the CEO': As agencies examine diversity, execs point to the current limits of the chief diversity officer
June 22, 2020 • 6 min read
•
•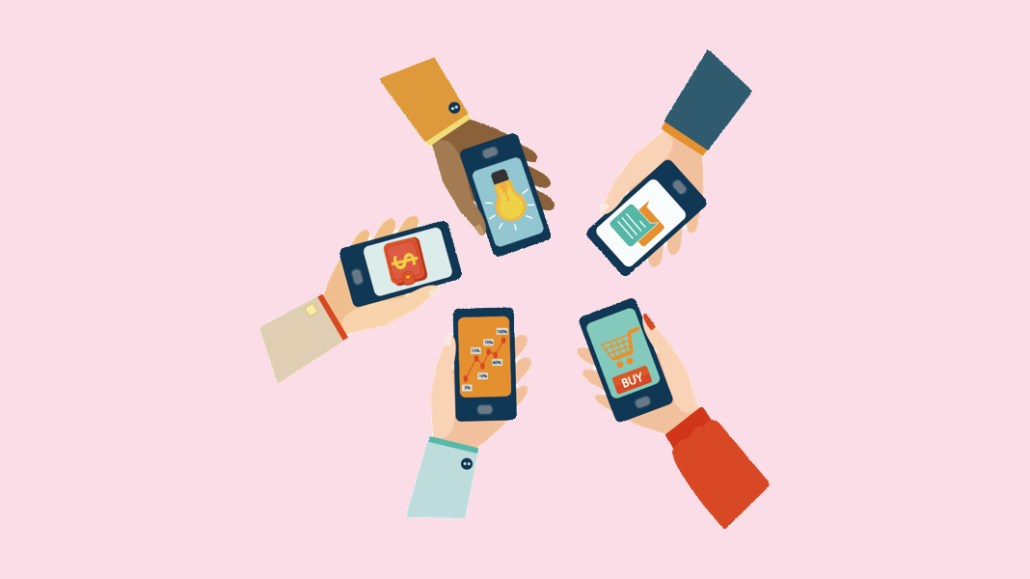 This Marketing Briefing covers the latest in marketing for Digiday+ members and is distributed over email every Tuesday at 10 a.m. ET. More from the series →
This week, Dentsu followed IPG in publicly releasing its employee data with regard to race. The holding company wasn't alone in doing so as independent agencies like Wieden + Kennedy, Giant Spoon, Stink Studios and Red & Co., among others, also released a transparent look at the racial (and gender) make up of their agency staffs.
Doing so follows a call for agencies to commit to changing their workplaces to be more diverse and truly inclusive from over 600 Black agency employees with a letter lead by Nathan Young, group strategy director at Periscope, and Bennett D. Bennett, principal at Aerialist.
Right now, there's a renewed focus on the diversity of agencies due not only to the letter but the cultural moment as protests against police brutality and in support of Black Lives Matter continue across the country. But that focus on diversity and inclusion at agencies isn't entirely new. In recent years, agencies have touted D&I initiatives, with some hiring chief diversity officers to not only help improve the diversity of their agencies but to make their cultures more equal and inclusive.
In talking to diversity advocates and Black employees at agencies in recent weeks, I've heard about the limits of the role and that approach to improving the culture at agencies. That's not to say that there aren't great chief diversity officers who are working to make their agencies better places to work for all, but that the scope of making an agency truly inclusive is much too big for one person, especially if that person doesn't have the resources, funds and C-suite support they need to make true change happen, according to agency execs and industry observers.
"If you're going to hire a CDO or a vp of diversity, whatever it is, it's important to let them really take action and to make impactful changes to the system," said Keni Thacker, founder of 100 Roses from Concrete, a network for men of color in advertising. "Let them be more than a person standing on a soap box. Give them the power to actually make sustainable change."
Agency executives say that part of the problem is that many agencies have not put the D&I executive in a role with enough power to push other C-Suite executives to commit to change. "Most D&I people report to the HR person; agency execs see it as an HR function," said Derek Walker, founder of Brown and Browner. "D&I execs should report to the CEO. If a D&I person had true power they could enact policies and tie compensation of management to numbers."
In creating new roles as agencies evolve, it's common for agencies to create a head of a task that should be the job of everyone, according to executives. One past example of this is when agencies created the chief digital officer as digital became more and more pervasive. Now, thinking about digital advertising is part of everything that agencies do regardless of whether they're creative or media or whatever it may be. Making D&I the job of everyone as well as the D&I officer is what's needed to enact real change, according to agency execs.
Without that approach, D&I initiatives can be stymied, according to Black employees. "I know people who work in D&I who've hit walls because they're unable to implement policies or ways to go," said A. Walton Smith, head of content and community engagement for freelance marketplace We Are Rosie. "If you're going to have D&I leaders, they're not there to place a bandaid over things. They're there to identify the issues and to act on them. If the executives do not allow them to act on these problems then there's no need for the D&I role."
"The CDO position has to be a power position just like CEO, CFO, CCO, CTO," said Thacker. "They need to be a power player in regard to the direction of the agency, what it looks like and what it can be in the future. It has to be supported."
Beyond not having enough power, some agency execs and industry observers also see placing the job of fixing D&I at agencies on Black people and non-Black people of color rather than white people as problematic as the issue often stems from the biases of white people.
"D&I efforts should be directed toward white people to understand the benefit of having other people at the table to help them make their company more inclusive," said Michelle Saahene, co-founder of From Privilege to Progress, a national movement to desegregate the public conversation about race. "It should be focused on the majority to get them to understand their biases first."
3 Questions with Ericka Riggs, foundation and inclusion director at the Ad Club
Do you see true change at agencies for Black employees coming from this moment?
True change must be met with honesty about the issues affecting the treatment of Black employees in the workplace. This requires a level of courage by leaders to acknowledge how racism plays into every aspect of their operation. Black employees are calling for a real commitment to redesigned policies and strategies that allow for an equitable way for everyone to thrive. People are starting to find connections during a moment of pandemic, impending recession and political strife. The call to action has been clearly made by Black professionals and to the likes never seen in my lifetime, our allies are joining in strong support.
How should agencies address the lack of Black employees in mid- to senior to c-suite roles?
With intentional and on-purpose strategies and methods. The lack of such programs has negatively affected the trajectory, trust and confidence of their Black employees. Program's like the AD Club's i'mPART Fellowship, which provides women from diverse backgrounds a year of executive coaching, industry access, and high-level training, should be adapted to company succession and retention strategies.
Such programming provides organization's talent an opportunity to build new strategies for their success, while also building confidence and connections that serve as tools for their success and has proven to increase retention rates. Therefore, investment into programs that include: people management skill building, culture sensitivity training, communications strategies and a deeper dive into bias training should be at the top of your HR budget and plan. It's critical that agencies maximize the human potential of everyone in their workplace.
What would addressing this issue do for agencies and Black talent at agencies?
Many organizations have been slow to the realization that investing in the development of all talent, especially Black talent, yields more innovation and better performance of your business. Putting the right infrastructure in place and providing clear succession planning, will not only increase retention rates but will greatly benefit your corporate culture and create an environment for all to succeed.
https://digiday.com/?p=370479
November 30, 2023 • 2 min read
WorkTok, or CareerTok, is in full force. Combined, those hashtags on TikTok have over four billion views and it is benefiting Gen Z.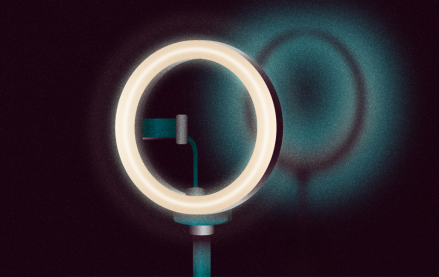 November 30, 2023 • 5 min read
In this week's Digiday+ Research Briefing, we examine how brands have been upping their TikTok investments this holiday season, how Lyft and the MSG Sphere are positioning themselves as ad opportunities beyond OOH, and how publishers are committing to building their events businesses in 2024, as seen in recent data from Digiday+ Research.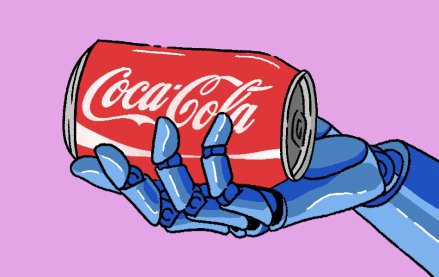 November 30, 2023 • 4 min read
The beverage behemoth believes that if it can offer an interactive, easy-to-use tool that appeals to consumers, particularly younger tech savvy consumers, it can help the brand retain relevance.