Day in the life: How Birchbox's community manager responds to 200 customers a day
February 23, 2016 • 6 min read
•
•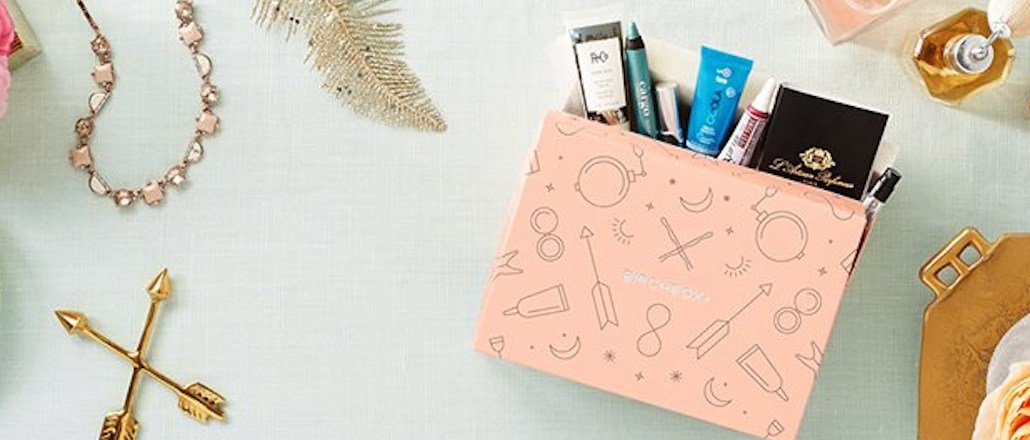 This is part of a new "Day in the life" series that chronicles the daily work of those on the front lines of media. If you'd like to participate in "Day in the life," get in touch.
For 25-year-old Kirby Reynolds, staying positive is a job requirement. As Birchbox's community manager, Reynolds responds to the comments and questions customers post to the brand's social media accounts on Facebook, Twitter, Instagram and YouTube. With a total of 2.4 million followers across social, the position requires quick fingers (for double-tapping #Birchbox-tagged Instagrams) and a strong will.
When asked how many social media interactions Reynolds dishes out on Birchbox's behalf per day, she laughs.
"A lot. A lot. I probably do about 45 'meaningful' responses a day, which means we solved a customer's issue. Then there's liking and commenting on Instagram — I do about 100 of those a day as they're fast reactions. On Twitter, it's closer to 50 replies a day."
Reynolds said that Snapchat has recently become her favorite platform for chatting with customers. Birchbox's Snapchat followers will respond to snaps with text or their own photos, and she said the privacy of the platform allows for candid interactions. Birchbox's social team, which takes turns handling the account, is encouraged to make Snapchat stories as personal to them as possible, walking customers through skincare routines from their at-home bathrooms. In response, customers will send pictures of their own blemishes, asking for advice.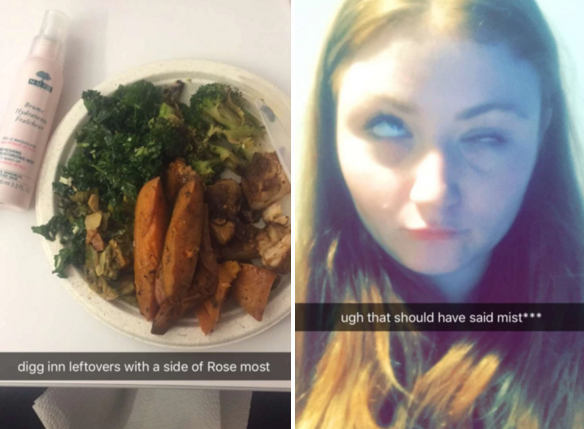 "My job is to create a community, and it doesn't feel like one if the brand isn't fully present," she said. Birchbox's 100 percent response rate goal isn't met everyday, but she said that she'll catch up with the comments within a few days.
As for the inevitable angry commenters, Reynolds chalks it up to passion. 
"I can't ask a customer to not be passionate about what we do," she said. "Negativity on our channels doesn't bring me down — for me, it's a chance to reassure the customer."
Digiday asked Reynolds to share a diary of what she does on a typical day. Here's her day-in-the-life, slightly edited for clarity.
7:15 a.m.: My alarm goes off, and I tap the snooze button. I am in no way a morning person.
7:45 a.m.: I scan all my social media channels for urgent customer outreach from the night. As community manager, I'm responsible for the concerns of our followers [on Facebook, Twitter, Instagram and YouTube]. It's also my day to take over our Snapchat. I respond to everyone who's written in and give a bunch of product recommendations. I love doing Snapchat since the customer can quickly, easily and privately show concerns, the service is very personal. I could chat there with our followers all day.
9:30 a.m.: I'm in the office and starting on my daily duties. I respond to the visitor posts as well as our comments on Facebook then head into a meeting with the brand development team.
11:20 a.m.: I duck out of the meeting to give a "Life of a Birchbox" presentation to new employees. A member of every department talks about the goings-on, goals and responsibilities of his or her department. I explain how content and social media aim to educate our customers about products, techniques and trends in as many spaces as we can, to reach people where it is most convenient for them. Lately, we've been thinking more about mobile: how to optimize our content for mobile platforms as well as making unique, optimized content for each channel (for example, just because a video does well on YouTube does not mean it's right for Facebook).
12:00 p.m.: I make a list of a few tasks for our intern to help me with, and reply to Twitter mentions. I grab a bite to eat — leftover Dig Inn from the kitchen — winning!
1:00 p.m.: I search #Birchbox on Instagram to comment and like pictures from users. Showing our customers we are here, listening to their comments and liking their posts makes us a really special brand. We strive for a 100 percent response rate on all channels for our customers.
2:30 p.m.: I go to an April brainstorm meeting. We think about story ideas and posts that will be relevant to our box theme and explain products we will sample. I contribute feedback from customers that I've seen on social and as a group we discuss incorporating this feedback into our April plans. In addition to the insights I give in this type of meeting, I send a weekly report to team leads with feedback from customers on social media so everyone, including people whose roles don't have them interacting with customers, knows what our customer thinks and feels.
3:30 p.m.: We record a Facebook Live video, and I sit in to respond in real-time as people ask questions during the stream. We've recently started doing these live feeds and they've been really successful. Like Snapchat, these streams feel very personal and are a great opportunity for customers to ask questions and for us to kind of have a conversation with them.
5:00 p.m.: Dash into the marketing meeting. This bi-weekly brief keeps us all on the same page. Content is housed under marketing at Birchbox so we can all be aligned on our campaigns. For example, if marketing plans a gift with purchase, social can promote it on Instagram — reaching more customers who may not have seen an email or visited Birchbox.com, and otherwise would have missed it.
6:00 p.m.: Take a snap of Rachel [Silver, Birchbox's director of content strategy and social marketing] unboxing a Benefit Cosmetics Hoola bronzing kit. She does the hula and drinks coffee from a thermos in a blow-up flamingo cup holder. I check a few last things and head home.
8:30 p.m.: I hop back on email and respond to everyone on Snapchat. Head to gym for the world's fastest workout.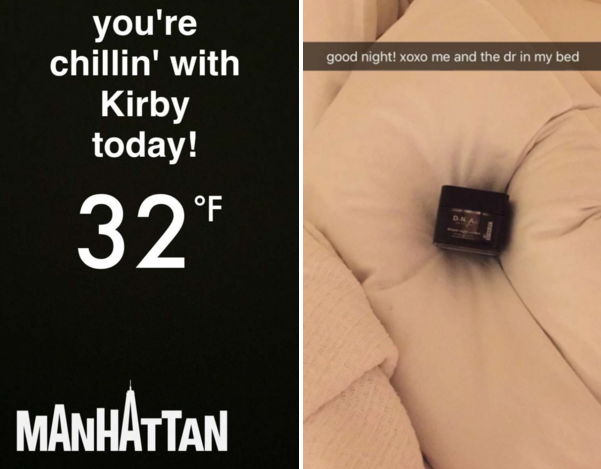 9:30 p.m.: I read the Marie Claire article about Katia [Beauchamp, Birxchbox's co-founder] and obviously snap about that too. A ton of customers respond with photos of their own copies.
10:30 p.m.: Take a shower with my new Perlier Bath and Shower Cream — it's to die for and I tell everyone on Snapchat so. Then I check in on our influencer channels and Youtube comments.
12:00 a.m.: Sign off of Snapchat and read my book for precisely seven minutes before clicking off the lights and falling asleep.
https://digiday.com/?p=163170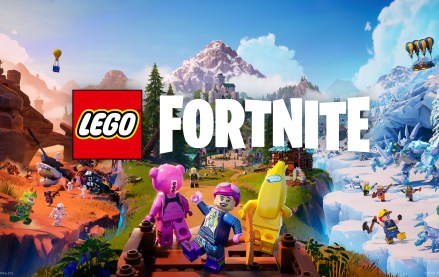 December 7, 2023 • 4 min read
The game worlds of "Lego Fortnite" are 20 times the size of the digital environment of "Fortnite: Battle Royale" — and they're built completely out of virtual Lego bricks, making the entire experience a showcase of the Lego brand.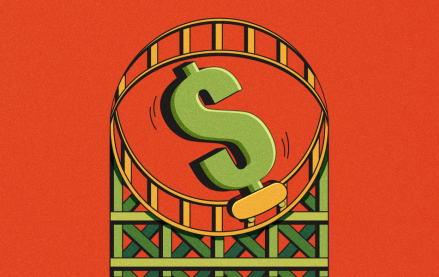 December 7, 2023 • 5 min read
In this week's Digiday+ Research Briefing, we examine the challenges facing programmatic advertising, how publishers, brands and retailers are giving up on X, and how publishers and brands are rapidly increasing their use of AI, as seen in recent data from Digiday+ Research.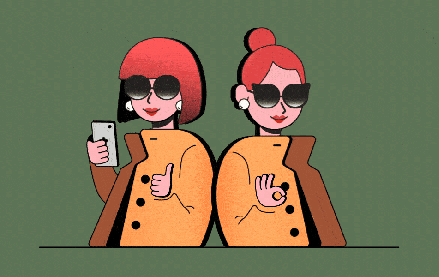 December 7, 2023 • 4 min read
The creator economy is on its way to becoming more like the programmatic market than many advertisers realize.