Coach is bringing its previously ubiquitous logo back to collections and ad campaigns
November 16, 2017 • 4 min read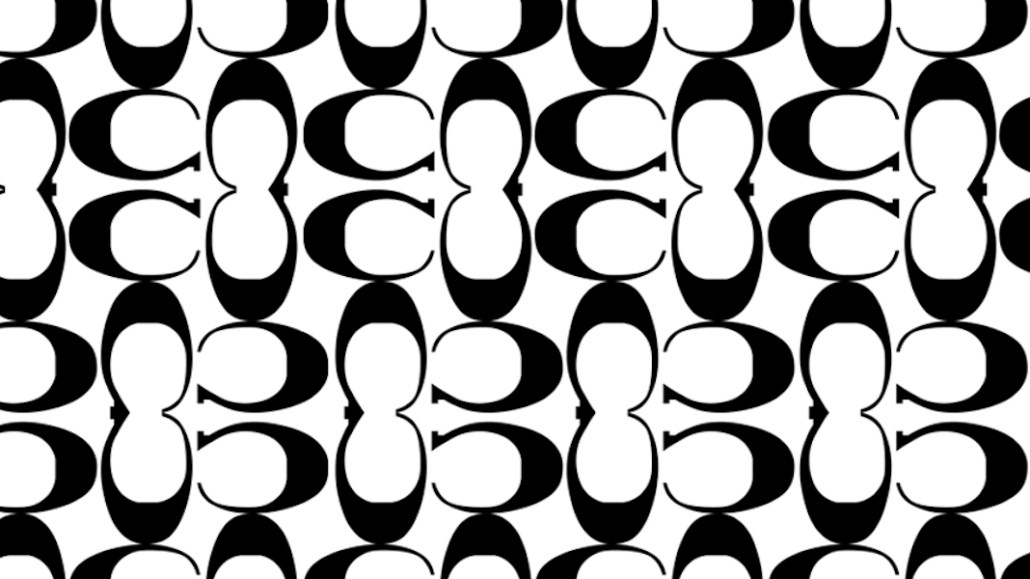 The Coach logo is making a comeback, but investors of the brand have questions.
Tapestry (Coach's newly branded holding company) CEO Victor Luis spent a lot of time on the logo during his call with investors for the company's first quarter of financial 2018 earnings. He made the argument that the luxury logo has been a driving force in reinvigorating sales in the premium handbag and accessories market, citing the double-digit growth of the $40 billion industry as proof that "brands absolutely still matter." He said that Coach sales in North America were negatively impacted by a shortage of the logo and laid out plans to bring it back in a relevant way.
At the peak of the logo craze in the 2000s, logo-bearing Coach products accounted for 70 percent of all handbags and accessories inventory, a massive overreach that resulted in brand dilution. Coach has been working to repair damage from its dip into the mass market, when it flooded outlet stores and less premium department stores with logoed bags made of nylon. The product line that best epitomizes Coach's pivot back to being a luxury brand is Coach 1941, a line of apparel and leather handbags designed by creative director Stuart Vevers and shown on the runway at New York Fashion Week. During Coach's ongoing restructuring, there hasn't been a "C" logo to be found in any Coach advertising campaign, a strategic move to reduce ubiquity.
Now, Luis said that Coach's pull-back of logoed products has resulted in "pent-up demand." It made a comeback on the runway in September and appeared in brand ambassador Selena Gomez's campaign. Vevers is working with Coach CEO and brand president Josh Schulman to refresh the logo and reintroduce it into upcoming collections.
A Coach bag from the newest collection bearing the classic logo
"The logo trend is happening throughout the industry right now, in the most elevated brands. And it took us somewhat by surprise over the summer that the demand for the logo product exceeded our expectations in our outlet channel," said Schulman.
He said it's not only outlets asking for more product to meet demand, but also elevated wholesale partners, including Le Bon Marché and Saks Fifth Avenue. Such high-end retail partners are critical for Coach's revamp: A key component of the brand's restructuring strategy was to decrease wholesale inventory, pulling the brand out of the promotional cycle of department stores.
As a result, the move to bend to wholesale demands and bring back the logo resulted in concern from investors who aren't convinced Coach is ready to pull off a logo comeback similar to that recently spearheaded by Gucci.
"People are nervous. They're wondering how much of the logo is going to be seen, if Coach is still taking care of the brand ubiquity, and so on," said Jessica Ramirez, a retail analyst at the firm Jane Hali and Associates. "That wasn't clarified enough."
Schulman said that Vevers is working to update the logo in order to make it feel modern, including using new color schemes and printing it on updated fabrics like coated canvas and leather. In the Spring 2018 collection shown in September, the logos weren't as present as before, either: Six bags shown during the collection featured the Coach logo.
Luis said that the appeal of the brand logo is that it's impossible to copy, a concern that brands have to think about in the Zara era. But it matters how brands pull them off. Louis Vuitton brought back its tired LV stamp for its Supreme collaboration, which brought a fresh spin to the logo. Demna Gvasalia plastered the Balenciaga logo on the brand's designer items, while simultaneously selling T-shirts with the DHL name, twisting the idea around what logos are deemed worthy of selling and wearing. Gucci, Dior, Fendi and Givenchy have all brought back classic brand logos to recent runways after their popularity waned.
"It's one thing when you're a Gucci or a Louis Vuitton, part of this circle of brands that dictate trends and decide when something is back," said Ramirez. "For a brand like Coach, logos scare people because that was the problem with the brand when it faulted."
Schulman, however, makes the case that the reappearance of the logo at high-end luxury brands acts as a trickle-down effect for the rest of fashion. He chalks it up to the industry's cyclical tendencies.
"This trend is an industry trend, and it's a very cyclical part of the business," said Schulman. "So, every few years, there is a big cycle around logo. And for us, this is very powerful, because we have the opportunity to harness this as such an important part of our heritage."
https://digiday.com/?p=263950
September 27, 2023 • 10 min read
Digiday+ Research assesses how brands and influencers are using Shorts to reach new audiences and what types of Shorts videos create the most buzz for marketers.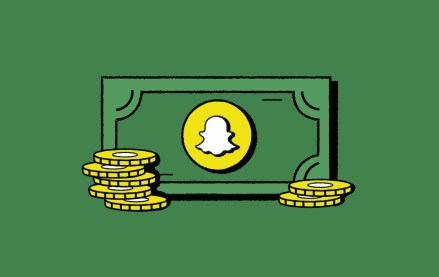 September 27, 2023 • 4 min read
Yesterday, Snapchat marked its return to in-person agency roadshows, sending company representatives to Horizon Media's Manhattan office to showcase a Snap-designed video game intended to capture the essence of what it's like to work at an agency — and how Snapchat can be part of the process.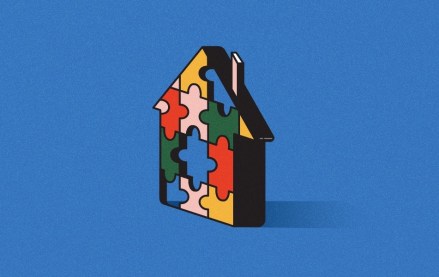 September 27, 2023 • 5 min read
As in-housing settles in as a mainstay, some marketers push for complete control.