A user's guide to the battle of marketing clouds
April 21, 2017 • 3 min read
•
•
Cloud companies from Salesforce to Adobe to Oracle are gobbling up ad tech, the latest example being Oracle acquiring Moat, but it's not always easy for agencies to tell the giants apart.
"Some are better, marginally, than others," said Rob Griffin, chief innovation officer at ad agency Almighty. "But it comes down to a popularity contest. Who you know and who likes you and who approves of your past record is what dictates adoption and valuation."
Here's a guide to the clouds — what they have, what they say they do and what marketers see.
Adobe
David Lee, programmatic lead at ad agency The Richards Group, said that Adobe is the only cloud company that collectively offers targeting, data management and media buying services. These products come from companies that Adobe acquired like cross-channel targeting firm Neolane, DMP Demdex and DSP TubeMogul. Since the other clouds don't have a buying platform, an Adobe rep emphasized that its point of difference is TubeMogul, which it acquired last year.
Among the cloud companies, Adobe has the most complete tech stack, said Martin Coady, executive director of marketing technology at VML. But it lags behind the other cloud services when it comes to customer relationship management and tracking sales, he said.
After the Moat purchase, Adobe is also behind Oracle in the third-party measurement game.
Oracle
Since 2014, Oracle acquired AddThis for its publisher-audience data, CrossWise for its cross-device data, Datalogix for its offline-purchase data firm and DMP BlueKai. An Oracle spokesperson claimed that it was the only cloud service that brought together these various data sources at scale. By purchasing Moat, Oracle will become the only cloud company that owns a measurement and verification firm.
"From a data and measurement perspective, Oracle is the clear leader," said Jay Friedman, COO of programmatic agency Goodway Group.
Oracle recently made deals with Simulmedia and Charter to leverages its data for targeted TV ads, but Oracle is still behind Adobe in this area, which has its own proprietary TV Everywhere platform with Adobe Primetime and offers programmatic TV buying through TubeMogul, Lee said. Oracle also lacks media buying products.
Salesforce
Because Salesforce focuses on bringing leads to business-to-business clients it has "the best CRM in the market, hands-down," said Adam Hecht, vp of monetization at ad tech firm SintecMedia. These capabilities are built upon ad tech firms like Demandware and ExactTarget that Salesforce purchased in recent years.
Krux, the data-management platform Salesforce acquired last year, also stands out because it has first-party data on email logins that helps advertisers match users across devices, Lee said. A Salesforce spokesperson also highlighted the company's targeted email products.
What Salesforce lacks are media buying and third-party verification products.
Why does this matter?
A lot of ad tech is derivative, and companies with generic products risk cratering if they don't get purchased. And many of the splashiest purchases are by cloud companies.
Undertone co-founder Eric Franchi tracks ad tech M&A, and his data shows that since 2013, Adobe, Salesforce and Oracle purchased nine ad tech firms (TubeMogul, Krux, Demandware, ExactTarget, Moat, CrossWire, AddThis, Datalogix, Bluekai) while more "traditional" buyers of ad tech — Microsoft, Google and Yahoo — had acquired just four ad tech companies.
Cloud company reps were hesitant to label other cloud companies as competitors. But as big purchasers of ad tech, there's competition whenever a sexy independent ad tech firm courts buyers. And that competition is unlikely to dissipate anytime soon as advertisers seek more standardization and fewer middlemen in ad tech.
While the cloud companies have been aggressively expanding, "none of them have completed the stack," said Dan Larden, partnerships director at programmatic agency Infectious Media.
https://digiday.com/?p=233080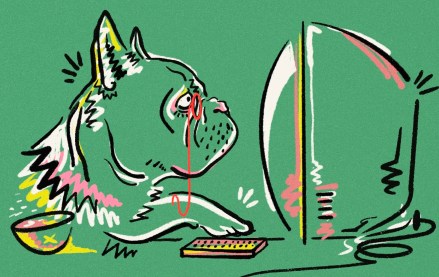 October 2, 2023 • 7 min read
•
•
When it comes to agencies, both of Meta's older sibling social media platforms may be past their primes.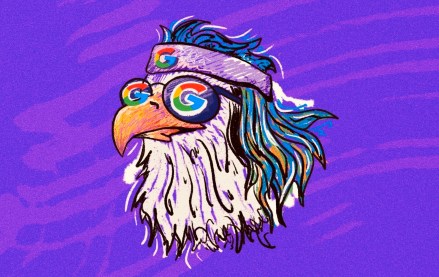 October 2, 2023 • 3 min read
•
•
The legal battle sees Apple and Google et al attempt to conceal their inner workings, developments that mirror the experience of their media customers.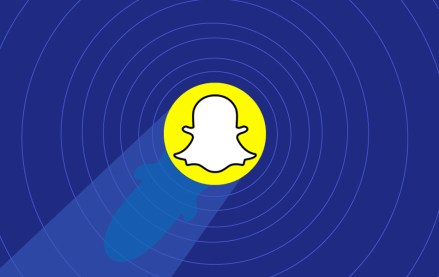 September 29, 2023 • 3 min read
•
•
"We are not diminishing the importance of AR," he said. "In fact, we are strategically reallocating resources to strengthen our endeavors in AR advertising and to elevate the fundamental AR experiences provided to Snapchat users."