Cheatsheet: How the FTC is cracking down on deceptive influencer marketing
September 19, 2017 • 4 min read
•
•
The U.S. Federal Trade Commission has noticed celebrities and social stars are weaving branded content into their personal accounts without explicit disclosure, and it has started taking violations of its Endorsement Guides more seriously.
The government agency requires social stars to clearly and conspicuously disclose their endorsement relationships with marketers. The FTC recommends hashtags like #ad and #Impartneringwith[brand], while it deems the likes of "#sp," "Thanks [brand]" or "#partner" ambiguous.
This month, the FTC settled its first case against two social media influencers, Trevor Martin and Thomas Cassell, who endorsed gambling service CSGO Lotto in videos and social media posts, yet failed to disclose they jointly own the company. Meanwhile, the FTC sent warning letters to 21 social users with large Instagram followings, including celebrities Lindsay Lohan and Naomi Campbell.
"The action against Martin and Cassell, the most recent influencer warning letters and the updated frequently asked questions [on its website] are further proof that the FTC will bring actions against not only marketers, but also influencers who violate the FTC Endorsement Guides," said Allison Fitzpatrick, partner at law firm Davis & Gilbert. "Deceptive influencer endorsements are an FTC top priority."
We asked ad agencies, influencers and attorneys about the clarity and enforceability of the FTC regulations and who should be responsible for the disclosure.
The agency perspective
Alex Culbertson, associate director of engagement planning for Arnold Worldwide in Boston, believes social stars should be educated on how to stay FTC compliant, but in the end, it is up to the agency and brand to make sure their promotions are disclosed. For instance, Culbertson's team typically works with social stars directly, involving the agency's internal legal and business affairs team as well.
Culbertson thinks it's tough to remain both authentic and legally compliant. For instance, adding #sponsored at the end of a post mimicking unsponsored content ruins its authenticity, while having the influencer describe the partnership or endorsement as something they're proud of keeps the content strong, he said.
"Influencers don't love the image of 'selling out,' and audiences don't appreciate unwanted ads in their feeds, so it's up to the brand, the agency and the influencer to find a creative way to disclose the partnership," said Culbertson.
Brendan Gahan, founder and evp of agency Epic Signal, added that while the FTC regulations are straightforward for most brand deals, it could be beneficial for the FTC to create sample copy and more specific guidelines.
"[The FTC is] getting more specific about what disclosure means, but it feels like [the agency] should pull in specific examples and sample copy so that there's even less room for confusion," said Gahan.
The influencer perspective
Instagram influencer Sarah Peretz believes the biggest challenge for social stars in complying with the FTC disclosure guidelines is it's unclear who should educate influencers. The concern with brands educating influencers is that some are new to influencer marketing, so they may not even know about the regulations themselves. The issue with expecting influencers to research the regulations on their own is that a bunch of them don't know those rules exist or have been told by other influencers that "it's not a big deal, and you won't get in trouble," said Peretz.
"The importance of upholding these regulations [has] taken the public spotlight," she said. "This is all a step in the right direction. In the end, it all comes down to people being educated."
The attorney perspective
Fitzpatrick said the FTC is flexible about how a brand or a person discloses material connections: Hashtags are a short method of disclosure, and social stars can also describe their branded deals in captions. And if everyone knows about the paid relationship between an influencer and a brand — like Nike's partnerships with NBA star LeBron James and golfer Tiger Woods — the person doesn't need to disclose it every time they mention the company.
She explains that the FTC can require advertisers to pay redress or relinquish profits in the event of real harm — suffered due to a fraudulent product, for instance — to consumers, but the agency generally does not have the power to seek other monetary damages as part of a consent order. The FTC consent order with respect to Endorsement Guides violations often requires the marketer to monitor all of its influencers for several years and get a written statement from each one that acknowledges they will comply with the FTC regulations, said Fitzpatrick.
"This may be feasible for a small brand, but would be painful for a big ad spender who works with hundreds of influencers," she said. "Most importantly, it's reputational damage and bad PR for a brand."
https://digiday.com/?p=254333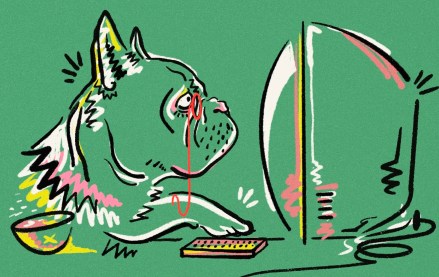 October 2, 2023 • 7 min read
•
•
When it comes to agencies, both of Meta's older sibling social media platforms may be past their primes.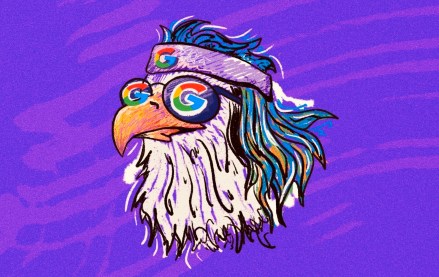 October 2, 2023 • 3 min read
•
•
The legal battle sees Apple and Google et al attempt to conceal their inner workings, developments that mirror the experience of their media customers.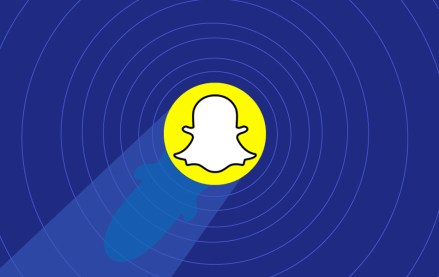 September 29, 2023 • 3 min read
•
•
"We are not diminishing the importance of AR," he said. "In fact, we are strategically reallocating resources to strengthen our endeavors in AR advertising and to elevate the fundamental AR experiences provided to Snapchat users."