'We can't shut down and go through Amazon': How GoPro is making DTC part of its growth strategy
September 27, 2018 • 4 min read
• By
Digiday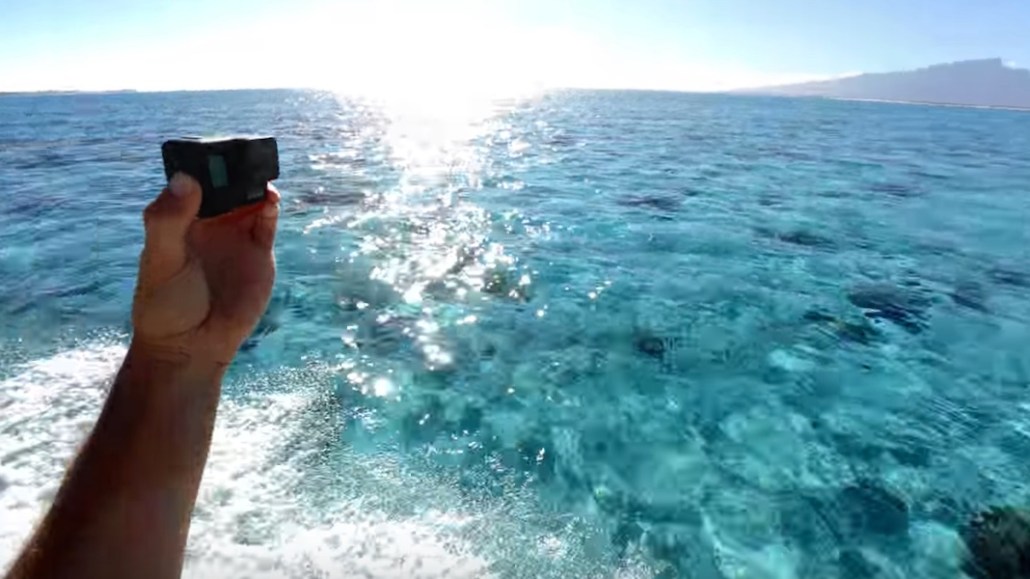 There's a point at which selling on Amazon and big-box stores only goes so far.
GoPro, whose products are sold in stores, is now making direct-to-consumer a core part of its strategy. To do that, it's revamping its e-commerce site and investing in technology to help it obtain a detailed view of how customers interact with it, including where they are clicking and how much time they spend browsing different parts of the site. And while the brand continues to sell on Amazon and eBay, selling through its owned and operated channels is a major priority. Knowing the customer will unlock detailed insights to help grow the brand.
"A sale on Amazon is just a sale for us, but a sale through gopro.com is a relationship," said Kathy Ando, head of e-commerce at GoPro. "Across all levels of the company, all the way down to the analyst level, data is informing all decisions we make."
GoPro, which reported nearly $1.2 billion in revenue last year, generates most of its sales through stores like Walmart. For its e-commerce arm, Amazon is a major part of that, although the company wouldn't comment on sales figures from GoPro's Amazon store relative to those generated through its own site.
Margins are better from sales on gopro.com and over the past year, the company has focused on the customer data it owns to help it improve the e-commerce experience and personalize it based on customer attributes.
The company has been building out its data-gathering capabilities using tech platform ContentSquare, which provides a view of customers' browsing activity, including how they navigate, how much time they spend on a page, and exactly at what point abandoned transactions occur.  Today, the company will begin using a feature of the platform called CS Live that gives GoPro staff the ability to add a plug-in to their browser to get instant real-time data on how customers are interacting with the site. Empowering all employees of the company with easy access to this information helps it keep a close grip on customer sentiment at all times, Ando said.
"If you think about an e-commerce site, most people think it's linear and flat, but it's actually a bird's nest where people pogo stick into different areas," she added.
A high cart abandonment rate was a core problem Ando's team was looking to solve when they began planning to update the e-commerce site early this year. The company had access to higher-level sales traffic data through Google Analytics; it could pinpoint where transactions were abandoned, but couldn't figure out the precise triggers for abandonment.
It discovered, for example, that something as simple as a entering an email address more than one time during the checkout process could trigger customers to discontinue the transaction.
GoPro has been rolling out e-commerce site updates in phases; it recently revamped its site in September, and it plans to roll out a new checkout page in the coming weeks. Since it began using the customer behavior data platform early this year, Ando said conversion rates jumped 40 percent. The company plans to add capabilities to further personalize website viewing based on customer behavior.
GoPro is employing a multi-channel approach to e-commerce, and Ando said that each marketplace has a strategic purpose. Amazon's scale can't be ignored, she said: GoPro lists all its inventory on Amazon. It also uses an eBay storefront to list products from previous generations — an outreach to price-conscious customers. But GoPro is at the point where an investment in its own brand's DTC identity is what it feels will take it to the next level.
"We can't shut down and go through Amazon," Ando said. "We need to know who our customers are."
GoPro, like other DTC brands, faces a careful balancing act of the necessity to partner with big-box retailers and large online marketplaces to reach customers, while growing their own direct relationships with customers. But battling low conversion rates can be a tough challenge for an upstart brand.
"Five years ago, the challenge was to have data, but today it's to measure whether it's good and create a dynamic of optimization for conversion," said ContentSquare CEO Jonathan Cherki.
The timing for GoPro's decision to invest in building a dedicated relationship with customers through its e-commerce site is a sign GoPro is a well-known enough entity to stand on its own.
"Now they're saying, 'How can we get a greater piece of the pie?' — they've built up enough brand equity at this point," said David Bray, CEO of ad agency Briz Media Group, which works with tech companies that serve retailers. "People know about the GoPro brand, and they can go out on their own now, but to keep that momentum, they need to spend a significant amount of brand dollars to not be as reliant on big-box retailers."
https://digiday.com/?p=304931