Cannes Briefing: The storylines that will dominate the conversation at Cannes 2023
June 19, 2023 • 8 min read
Ivy Liu
This article is also available
in Spanish
. Please use the toggle above the headline to switch languages. Visit
digiday.com/es
to read more content in Spanish.
Digiday covers that latest from marketing and media at the annual Cannes Lions International Festival of Creativity. More from the series →
Let's face it, Cannes can be a hot mess of absurdity, but amidst the chaos, it does serve a purpose as an industry's twisted barometer. Beyond the facade of virtue signaling, Cannes becomes a melting pot of industry trends and whispers. So grab your lanyards, sip on your overpriced lattes, and prepare for a week of industry buzz, self importance and the occasional burst of actual creativity.
And if you need a refresher on what to expect this week, check out:
Otherwise, here are some storylines ad execs expect will dominate this week:
The AI dilemma: redefining the boundaries of creative advertising
Get ready for a week filled with relentless chatter along the Croisette, as the all-encompassing topic of AI takes over every pow-wow. The burning question on everyone's mind: Can machines ever grasp the elusive essence of human imagination? This pervasive inquiry casts an uncertain shadow of the Riviera, urging industry veterans to confront the disruptive force of AI head-on.
Georges Tertois, general manager of creative media agency Eidgensi. Stands firm in his belief that AI won't steal the spotlight anytime soon, and for good reason. While AI is set to become a powerful ally for agencies in the future, he said the human spark of creativity remains the true start of the show. As AI gains traction, it may reshape entry-level and administrative roles, potentially rendering them obsolete. Nevertheless, he said agencies will continue to thrive on the invaluable skills, insights and ingenuity that only human minds can offer.
On the other hand, skeptics like Paul Coggins, CEO of Adludio, express uncertainty. While they acknowledge the ongoing role of humans in the creative process, they emphasize the undeniable acceleration AI brings to design, operational efficiency, brand performance and data-driven intelligence. In fact, who would dare bet against AI powering the majority of Lions winners sometime soon?
As Cannes Lions becomes the battleground point for this clash of perspectives, brace yourself for impassioned debates and contemplation on the role of AI in shaping the future of creativity. The stage is set, the voices are ready to be heard, and the verdict on AI's influence awaits its judgment at the prestigious festival.
Breaking ground in the media supply chain
At Cannes, media supply chain chatter is an expected part of the scene, and this year is no exception. However, unlike previous years, the theme won't take center stage; instead, it will permeate the entire event more than ever before. There are explicit subjects, such as the launch of the ANA's highly anticipated investigation into programmatic advertising transparency. Yet, subtler dynamics also emerge, like ad tech vendors transitioning from partners to competitors at this event. Regardless of the specific discussions, these topics all circle back to the notion of forging new collaborations while older ones fizzle out.
"Cannes presents an opportunity to engage with the broader global media ecosystem and think bigger about how to better leverage technology to deepen connections in a more simplified way," said James Rooke, President, Comcast Advertising. "And I welcome these conversations, because simplifying the media supply chain – for buyers and sellers all over the world – is what we are focused on at Comcast Advertising every day.
The line between creative risk and corporate risk
With the world divided and people quick to jump on any brand they believe steps out of line, Cannes becomes the platform for discussing the challenges of responsible advertising. Industry big shots will be discussing the consequences of missteps and the risks of playing it safe as well as the potential rewards of taking a bold stance. It's a cynical game of brand image management, where one wrong move can send a company's sales plummeting and social media mentions skyrocketing for all the wrong reasons.
"Responsible media is emerging as a key talking point for the industry, so we expect to see a lot of discussion around this at Cannes," said Emma Newman, chief revenue officer of EMEA at ad tech vendor PubMatic. "The sector is continuously evolving, but its steady development must be matched by a sustainable growth model. Notable changes are on the horizon, such as more support for responsible journalism, under-represented voices in society, and efforts to reduce the industry's carbon footprint."
Retailers: the belles of the ball
From marketers to agencies, ad tech vendors to platforms, everyone's hungry to partner with retailers. These booming media businesses hold the key to unlocking more ad dollars, even in a sluggish market. Cannes won't be where those deals are done necessarily, but it will be where they get scoped out. Take a look at Triplelift's packed schedule next week: 20% of their 266 meetings on the Côte d'Azur are all about retail, as revealed by CMO Jordan Bitterman.
"There will be a big presence of retail media networks in Cannes this year," said the marketer. And he's not wrong. Walmart, Instacart, Target to name a few will be among the gaggle of retailers breaking bread with the ad industry in the south of France. It's not the first time they've done this, of course. But it will be the first time retail media has meant more in Cannes than just Amazon. As Bitterman explained: "Retail media is like any other media category right now, but it has the potential to be something more dominant. It's already growing faster than any other category in terms of spend and, in the U.S. at least, is already bigger than CTV."
For the retailers eyeing those coveted ad dollars, attending the festival becomes a rite of passage of sorts. It will be a place where their ability to navigate their way through industry will be tested. So far, those efforts have been a mixed bag. Despite early success in advertising, retailers often fall short in critical areas such as measurement, transparency and standardization.
"Retail media is more 'on trend' than ever; its pace of growth is outstripping traditional advertising," said Amir Rasekh, director of Nectar360, the retail media business owned by supermarket Sainsbury's. "The fact that retail media gives brands and agencies access to capabilities that can support the entire marketing funnel – and performance transparency by closing the loop between actual online and instore sales – is why it's more than an emerging trend and here to stay."
Privacy in focus
While it may not be the favored topic among executives at the Croisette, it is one that they cannot ignore. The various threads of this narrative are coming together now more than ever. Google's impending disruption of tracking in the world's largest browser is imminent, with Apple already implementing similar changes on its mobile devices. Moreover, the regulatory landscape is continuously evolving, adding another layer of complexity. Undoubtedly, there is much to discuss and consider in this dynamic environment.
"While some have labeled privacy as a mundane subject, it is a crucial and necessary discussion point at Cannes," said Lauren Wetzel, chief operating officer at data clean room business InfoSum. "We are seeing a rapidly evolving global regulatory environment and heightened privacy awareness among consumers. These two factors alone should make privacy a critical priority for every CEO attending Cannes. Fortunately, the outlook is a positive one. Done right, privacy is not only a business differentiator; it is a business advantage." — Seb Joseph
Spotted
A lot of sweaty industry folk in linen complaining about how hot it is. FYI — the hottest day this week looks like Thursday so far — a high of 29 degrees Celsius (84 degrees Fahrenheit).
Overheard
"I'm going to lead us in a five minute gratitude session on the beach. Just so you're aware." — one industry person to another while walking the Croisette on Sunday
Newcomer tip
It's a marathon, not a sprint. Pace yourself tonight lest you drink all the rosé and can't get up tomorrow for all your morning meetings (and read through our deliciously enticing Cannes Briefing, delivered to you at 6 a.m. local time).
What to do
12:15 p.m. to 12:45 p.m. Sir Martin Sorrell will speak on current market challenges and what's coming in artificial intelligence at Debussy Theatre, Palais I.
12:45 p.m. to 1:30 p.m. Predictions are here for where the industry is headed and how AI might play a role in it at Terrace Stage, The Terrace.
2 p.m. to 2:30 p.m. Hear how Amazon is working with agencies to understand the shopper experience at Amazon Port, Boathouse Theater.
Nightcap
5 p.m. to 7 p.m. The Wall Street Journal is celebrating its one-year anniversary of Buy Side, its standalone retail website, at Journal House. (Read Digiday's previous coverage of Buy Side here).
5 p.m. to 8 p.m. Spotify is having its Canapes à Cannes event at a private villa featuring a performance by H.E.R.
5:30 p.m. to 7 p.m. Sponsored by Lippe Taylor, happy hour is happening on The Terrace, which is branded as a Juneteenth celebration.
10 p.m. to 2 a.m. Snap is hosting a rooftop party at La Malmaison featuring a live DJ set by Q-Tip.
Elsewhere from the newsroom
Last year, the commercialization of Juneteenth had major brands issuing apologies and rolling back influencer marketing efforts. That might be one of the reasons why one content creator told Digiday it's seeming "quiet as a mouse" when it comes to Juneteenth efforts this year.
Earlier this year, PepsiCo's Sierra Mist went off the market. So the company launched a similar product called Starry, a new lemon-lime beverage, to fill the void — and compete with Sprite. Here's a look at its marketing strategy.
Numerous communities on Reddit have gone dark, essentially taking themselves offline, in protest of how the platform is being run, including plans to charge for access to its data. For the marketers that rely on those communities (or subreddits) to reach hoards of Reddit users with their ads, the protest is a huge problem.
https://digiday.com/?p=507523
September 28, 2023 • 4 min read
Some content creators are using generative AI tools to spark new levels of creativity and innovation and are sharing their experiences online in how they're using these tools to streamline their workflows and boost productivity.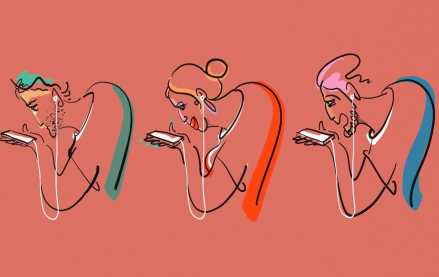 September 28, 2023 • 6 min read
In this edition of the weekly Digiday+ Research Briefing, we share focal points from Digiday's recently released reports on marketers' evolving social media tactics, including how they're using Facebook less and diving into YouTube Shorts more.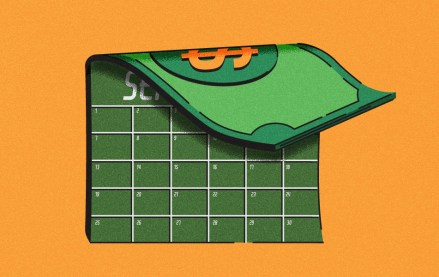 September 28, 2023 • 4 min read
In 2023, some brands' executive boardrooms are still insulated from the chill of crypto winter, for better or worse. But the rising pressure of crypto skepticism has made it more urgent than ever for companies to figure out how to use blockchain technology to support their core offerings and customer base rather than simply dropping branded NFTs and hoping for the best.