'We can manage the mix better': Why Getty took its marketing in-house
June 6, 2019 • 5 min read
This article is part of a five-part series dedicated to the challenges and opportunities in content marketing.
For Getty Images, working with external creative and media agencies to make print and display campaigns wasn't working — the approach was too scattered, wasn't targeting the right audience and wasn't delivering a good return on investment.
In an effort to fix the issues, the company began to grow its in-house capabilities. Today, the photo site now has an in-house agency of more than 50 people, which runs global digital marketing, targeted B2B campaigns, sales and product marketing and handle paid search, paid social testing and execution as well as remarketing and programmatic. The company also has a creative services team creating sales materials, email marketing, webinars, videos and sizzle reels. Since moving work in-house, the company has found that its marketing now targets the right audience through digital channels — specifically through a focus on paid search and paid social — and delivers a better return on investment.
"We simply found that the quality and volume of work that we were getting did not match what we could do for the money, internally," wrote CMO Gene Foca in an email.
"It's absolutely not to save money," said Foca, of Getty's decision to go in-house. "It's because we believe we can manage the mix better. We have a fairly complicated set of products, and we're managing our investment not just for our return on ad spend, but for a lifetime customer value. In order to do that on an ongoing basis effectively, we find that we do it best if we manage it internally."
Since going in-house, the company has retooled its strategy, focusing on digital — specifically in paid search, paid social, affiliate and remarketing efforts. While the company declined to share the size of its marketing budget, it did say that it has increased its spend year over year by 10% since 2017 and that it plans to do the same next year. In the first quarter of 2019, Getty Images didn't spend any of its marketing dollars on media, according to Kantar Media, which measures ad spend across all channels except for social media. In 2018, the company spent $577,000, down from $722,000 in 2017, per Kantar. After implementing the company's new digitally focused approach, which is used specifically to acquire new customers, first-time purchases by new customers has grown by over 35% for its iStock brand, according to Daine Weston, vp of global digital marketing at Getty Images.
Over the last three years, Getty Images has built its marketing team in three regions, the Americas, APAC and EMEA. As the company has grown its internal teams and its capabilities, it has been able to increase its media budget. "Over time, we've gotten more and more expert at how we deploy those additional dollars," said Foca. "We are seeing more and more opportunity, and as we uncover more opportunity, it becomes very easy for us to justify greater spend, and all we're doing is justifying greater spend by getting a good return on our investment."
Getty Images is far from alone when it comes to taking marketing capabilities in-house. Marketers like the NHL, Electrolux and Bayer have moved some marketing functions to internal teams. Doing so is not simply about saving money but about marketers' desire for greater control over their dollars as well as the ability to move more quickly, according to Digiday Research.
Getty Images declined to name the agencies it worked with previously. Getty Images hasn't ruled out working with media agencies to execute a test or buy for the company.
"We looked at the amount of money that we're spending on specialty agencies versus what we were spending on media," said Foca, "and, in many cases, decided that we could manage at least a core piece of the function internally."
The decision to move work in-house came after the company realized its marketing did not have a clear sense of purpose. Instead of periodically creating brand campaigns, which is what it had been doing, the company decided its dollars would be better spent focused on digital. Given that Getty Images predominantly owns its distribution channels and is, for the most part, looking to drive consumers to those channels to purchase its visual content, switching its dollars to get consumers to do just that made sense.
"We've found greater efficiency by focusing on digital channels than we have in focusing on other channels," said Foca. "All of that activity is much more productive than some of the activity that we engaged in three years ago when we were spending, frankly, a lot of money on things like display ad that had very little return on investment."
That being said, the company doesn't only spend its dollars digitally but is primarily focused on digital marketing. "These days, we reserve print as a means of supporting and praising our talented photographers, whether it be related to their groundbreaking work or an award win, or alternatively, celebrating a partnership or relationship," wrote Foca in an email.
While the impact of in-housing depends on the brand and its internal team's capabilities, Getty's move is a strategic one that other brands should pay attention to, wrote Scott Harkey, co-founder and managing partner of full-service agency OH Partners in an email. "We'll likely see an increasing number of brands evaluate in-house media buying," wrote Harkey.
https://digiday.com/?p=336800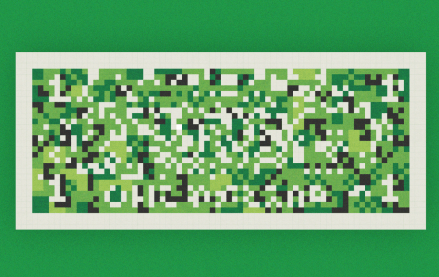 September 21, 2023 • 3 min read
Ducati has legitimate reasons to investigate Web3 tech as a marketing tool. Building a community of Ducati enthusiasts, or "Ducatisti," has been a core element of the brand's marketing for decades.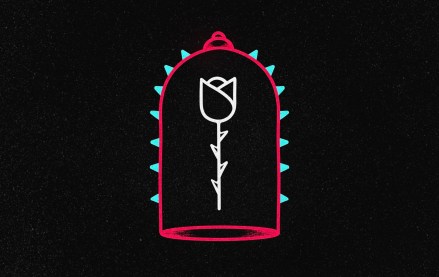 September 21, 2023 • 5 min read
In this edition of the weekly Digiday+ Research Briefing, we share focal points from Digiday's recently released reports on agency and brand confidence in TikTok, and on how publishers are making Instagram work for them.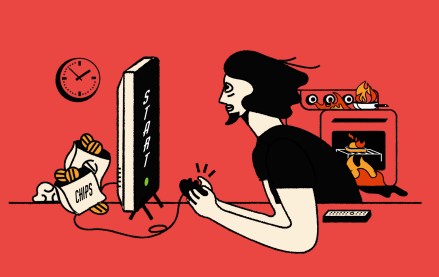 September 21, 2023 • 4 min read
While this is the first gaming related livestream Fandom has done with Instagram, it's part of a bigger push to celebrate and embrace the vast gaming community among the Gen Z demographic thriving on Instagram's platform.