Electrolux is bringing its digital media buying and planning in-house
February 5, 2019 • 5 min read
•
•
Electrolux is bringing all of its digital media buying in-house, beginning with North America and then expanding to different regions across Europe and Latin America.
Joel Stanley, senior director of digital marketing at Electrolux North America, said that the Sweden-based global company, known for its Frigidaire refrigerators and parent company to a variety of global home appliance brands like refrigerator and air conditioning brand Gibson and Electrolux Laundry Systems, is estimating that by this July, all of its digital media planning and buying in North America will be done internally through its headquarters in Charlotte, North Carolina.
In North America, the company spends approximately $25 million in total media on Frigidaire and anywhere from $3 to $5 million on Electrolux branding a year, according to Stanley. The company declined to break out how much was on digital media.
The company began working with agency MightyHive, which helps brands create in-house buying operations in October to start training people for open positions within the company's 45-person marketing team in North America and to take over digital media responsibilities from WPP agency VMLY&R, until the company can manage on its own. The company ran its first test campaign in December and plans to launch its first programmatic Frigidaire campaign done outside of an ad agency in April with MightyHive leading the project.
Stanley said the main drivers for bringing digital media buying and planning in-house are having full control over consumer data across social, display and search, as well as a company effort to adopt programmatic media buying.
"Before, we were very much trying to manage agencies to manage our media," said Stanley. "While we had great agency partners, it wasn't the same as having expertise in-house where we can dictate from the business needs what the media should be. The level of data we can get, we can get a much better view of a consumer."
Measuring the frequency of ad views has been a "huge issue" for the company in the past. Without its own data, Stanley explained that Electrolux couldn't see whether people were viewing an ad 25 times or two times. "It's difficult to get that with media from different DSPs going out in the market," said Stanley.
Another benefit is cost-savings. Stanley calls them "significant." Without agency fees, he said the company will save anywhere from a third to nearly half of the $1.5 million it was spending a year with VMLY&R. VMLY&R will continue to plan and buy TV on behalf of Electrolux and VML, which is currently the company's agency of record, will maintain the company's creative work.
Last week, Electrolux reported positive fourth-quarter earnings, with net sales of $34.43 billion, 2.4 percent above analyst estimates.
On its path to bring media buying in-house, Electrolux has opened up four new roles on its marketing team — including a digital strategist and three media buyers, and has so far has filled the role of the digital strategist and one media buyer. They report to the head of data and media and will all have expertise on optimization and bidding across paid search, social and display.  
"We want everyone to have at least a good understanding of the entirety of the system," said Stanley. "We don't want to pigeonhole someone. We want someone doing paid search to see how display is interacting with it." When it comes to buyers, the company prefers candidates who have no previous media experience so that their training can start from scratch.
Electrolux's North America media spend is currently spread out among Google and Facebook properties, with Amazon growing as a third option. About 75 percent of Electrolux's digital ad dollars are going to Google search and display ads and YouTube video ads, and 25 percent is going toward ads on Facebook and Instagram. On Amazon, Electrolux uses a distributor to sell some of its products but is looking into using the platform as an advertising channel. Stanley said it is "fascinating" for the company that they have the option of tagging a standard display ad and can see whether someone clicked on it and converted by buying the product on Amazon.  
Similar to Electrolux, the majority of companies bringing pieces of their marketing in-house are doing so to gain more control of data. According to Digiday research, 38 percent of 214 marketers Digiday surveyed in November said having increased control over their marketing functions was the greatest benefit of an in-house agency.
Brand consultant Gene Fischer believes the move is a smart one, with the only downside is losing out on any publisher relationships through its agency partners. "[Electrolux] might not have access to content deals with larger publishers without the help of traditional media or creative agencies who have established relationships with those publishers," he said.
When it comes to incorporating media buying abroad, not all details are mapped out yet, but the plan is to start building out the company's technology stack in Sao Paulo, Brazil and then in Stockholm, the location of the company's global headquarters. The process will be different depending on the region. Because Europe and Latin America are more complex with multiple countries involved, Electrolux will still work with its media agencies in the regions to construct the deals but will control all its data and technology. Still, speed is on the agenda. In Brazil, Eletrolux is aiming to introduce its own technology stack by the end of March, and Stockholm and the rest of Europe will follow by the end of the second quarter.
"Agencies will be using our technology stack so that when we do develop the audiences, it's all within our technology," said Stanley.
Building out small capabilities in-house so far has helped Electrolux leadership to get on board with adding media buying, said Stanley. Electrolux has an in-house graphic designer and two developers that manage the Frigidare.com and Electrolux.com websites. The fact that other brands are also on board with what is being called the "in-house movement" also helps. Stanley said the company is speaking and learning from international brands like Diageo and Adidas, which are also bridging their internal marketing capabilities to different regions.
"That's what helped make our leadership frankly become comfortable with this," said Stanley. "It's not just our idea –there's a lot of people doing it."
https://digiday.com/?p=321092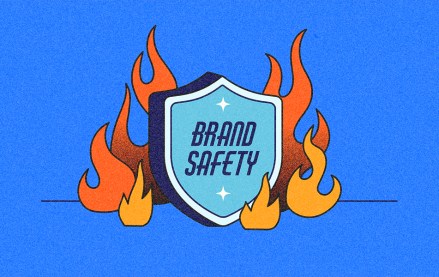 November 28, 2023 • 6 min read
"Major brands' search ads can appear on piracy, pornographic and sanctioned websites," research claims.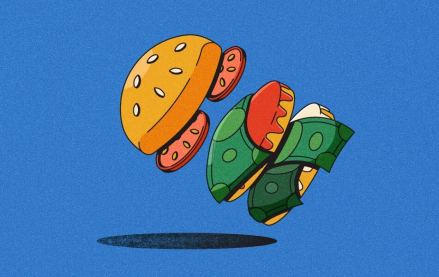 November 28, 2023 • 6 min read
As more influencers look to get into food content creation, brand opportunities are following.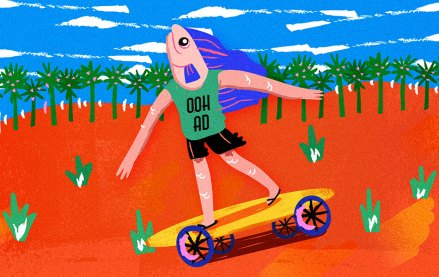 November 28, 2023 • 7 min read
As major marketers like Maybelline experiment with faux OOH, more marketers are open to the idea.