Can contextual provide a better solution than cookie-replacement options, asks the MMA
May 25, 2022 • 3 min read
•
•
Ivy Liu
Marketers may be aware of the looming demise of third-party cookies, but they generally still seem stuck in second gear when it comes to finding new alternative solutions.
That's what a recent report from marketing industry organization MMA Global and Boston Consulting Group determined as it works to examine the use of modern contextual advertising solutions that obviate the need for third-party alternatives that are being touted by other key industry players.
"The lack of maturity among the solutions, combined with a lack of understanding how to assess the impact by marketers, puts the industry in a real quagmire," said Greg Stuart, CEO of MMA Global. "The solutions just aren't fully established or completely understood yet."
To wit, MMA hosted a series of webinars last year that allowed each cookie solution provider the chance to explain their offering — but industry response to the presentations was that none of them felt fully baked, Stuart acknowledged. That reality, he added, is hindering marketers' ability to back one or the other, be it LiveRamp, ID5, Google Topics or others.
"Leading advertisers and publishers are building a better internet. These leaders are moving the internet from opt-out to opt-in, and they're managing to preserve the value exchange of the internet for users," said Jeff Green, CEO of The Trade Desk, which has its own ID2.0 solution that it's testing with the IAB. "In contrast, many marketers and content owners have work to do to make sure that they don't lose share to those with a proactive and consumer-friendly approach to identity and consent."
Findings by the MMA/BCG report, which surveyed 150 senior and mid-level marketers and digital executives, include stats that seem to both instill fear in marketers that a substantial amount of work still needs to be done to determine the right solutions — but also reassure them they're not alone. For example:
While nine out of 10 marketers who participated in the report said they are experimenting with cookie replacements, only 12 percent reported feeling fully prepared for a post-cookie future.
Half of the respondents said they plan to stick with cookie-based solutions in the next two years shift to new identifiers.
Among mid-level marketers that took part in the survey, 50 percent said they don't have faith that their CMOs fully grasp the problem and its implications to compliance, targeting and measurement solutions currently in market.
And 40 percent said they plan to increase their spending in search and social media, and not through programmatic options.
The ramping up of first-party data, for now, seems to be the patchwork solution, said Derek Rodenhausen, a partner with BCG. "Marketers know first-party data will be key and they know they will need new solutions when it comes to identity," he said. "The problem is, it's not clear exactly when cookies are going away, what the alternatives will be, or how to best tackle Identity in a post-cookie world."
Thats's perhaps why Stuart said MMA is looking for a completely different solution than either probabilistic or deterministic cookie-replacement tools. The organization is in the process of talking with brands about assessing the value of modern contextual marketing.
"We think the answer to these marketer challenges may lie somewhere else," he said, adding that he's lining up 10 marketers to participate in developing what he called a "consortium initiative for the industry."
A February IAB report on the state of data also found marketers unprepared for the cookie-pocalypse, citing a possible $10 billion hit in annual sales if the industry remains in its current state of mind. The report was said to be more stern than usual in its criticism of its members for dragging their collective heels on finding solutions.
"I don't recall a time when the IAB took such a direct approach to calling out its members," said Insider Intelligence senior analyst Paul Verna, in a report analyzing the IAB's findings. "Whether or not the report results in concrete action is an open question, but there's no doubt the chaotic state of ad targeting and measurement is going to be a priority for ad buyers and sellers in 2022."
https://digiday.com/?p=449093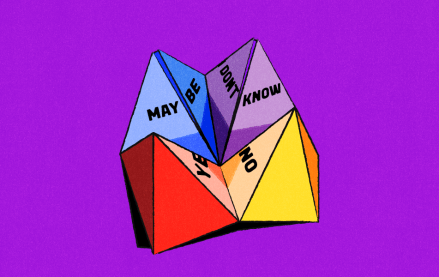 October 3, 2023 • 5 min read
•
•
Overall there's more due diligence from marketers when it comes to influencer marketing efforts now, according to marketers and agency execs, who say that there's been more rigor over the last year, and especially over the last six months.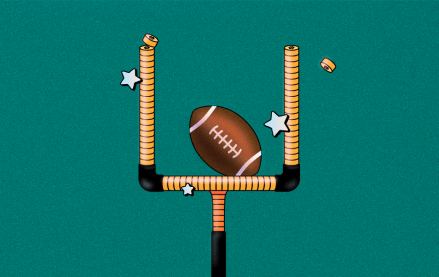 October 3, 2023 • 3 min read
•
•
The collaboration between the Los Angeles Rams and Snapchat goes back to 2020 as the Rams made became the first NFL team to conceive a Snapchat AR experience, affording fans the opportunity to virtually wear the team's recently unveiled uniform.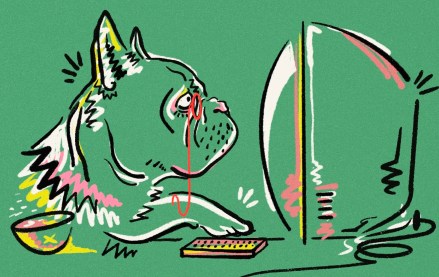 October 2, 2023 • 7 min read
•
•
When it comes to agencies, both of Meta's older sibling social media platforms may be past their primes.