Brands Couldn't Resist The #PolarVortex Hashtag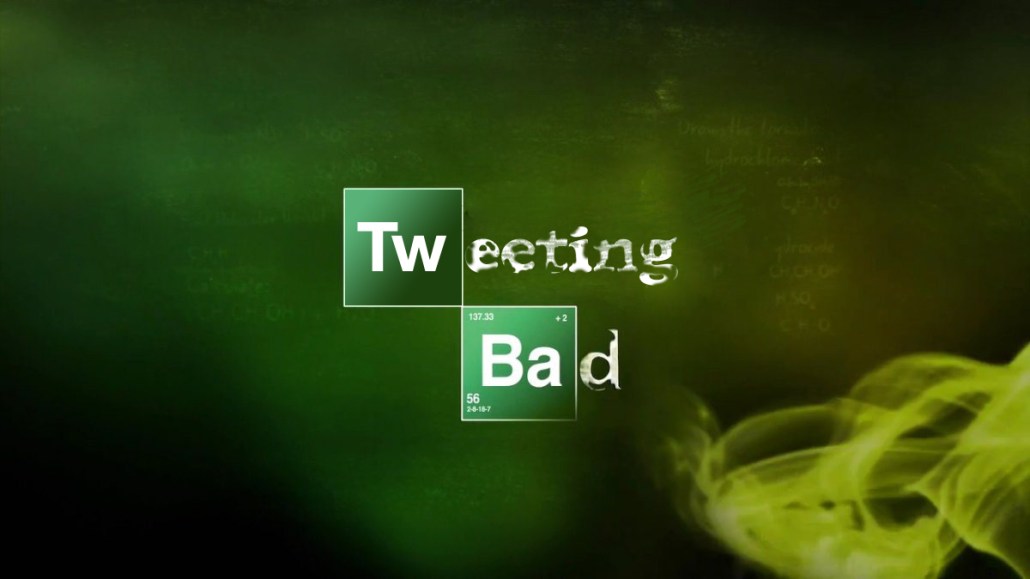 Baby, it's cold outside. Freezing arctic air has blanketed the eastern two thirds the nation — with temperatures in some areas dipping below zero. Yikes.
One side effect of what has become known as the "polar vortex" appears to be a chilling effect on the common sense of brand social media editors. As they so often do, companies have spotted an opportunity in a trending hashtag in #polarvortex and, rather stiffly, attempted to play along.
Here are a few that warrant their chilly receptions: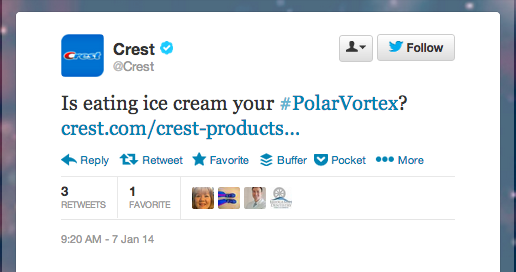 There was so much more Crest — a minty-fresh and cool-tasting toothpaste! — could have done here. But this makes no sense. Is the "polar vortex" supposed to be synonymous with "sweet tooth or "Achilles heel"? Even so, we're not sure get it.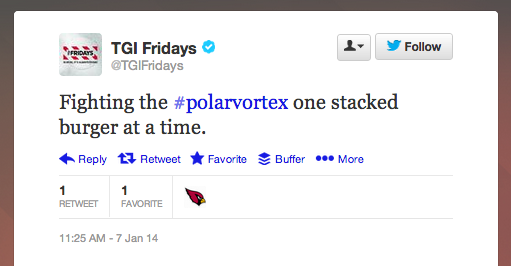 Yuck. No thanks, Friday's. We are fighting the cold one layer of clothing at a time.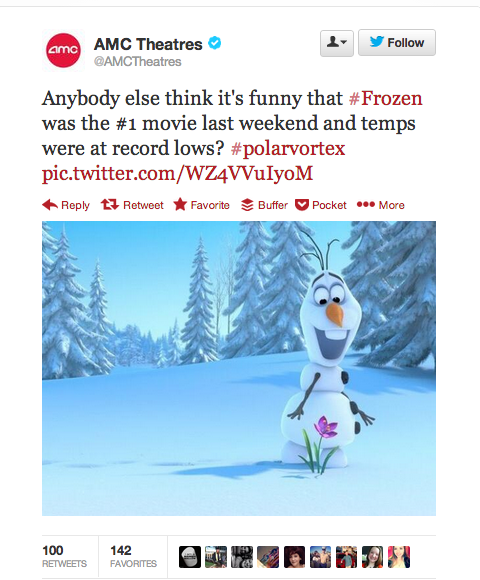 You got lucky with this one, AMC Theaters. We're suddently glad this wasn't the week some zombie pandemic horror movie topped the list.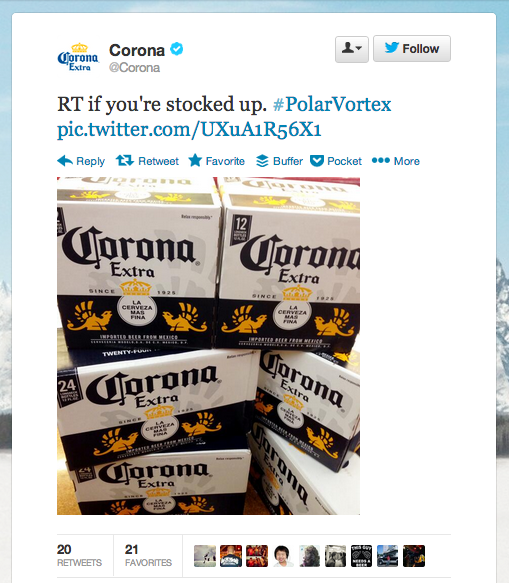 Cold beer on the coldest day of the year? We'll pass. Hot toddie, please.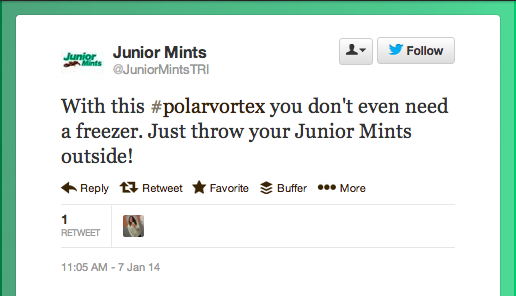 But if we throw them outside, how will we eat them? This doesn't seem like it's in your interest, Junior Mints.
Though still a little cheesy, Wendy's deserves a pat on the back for at least putting a bit of effort into their tweet: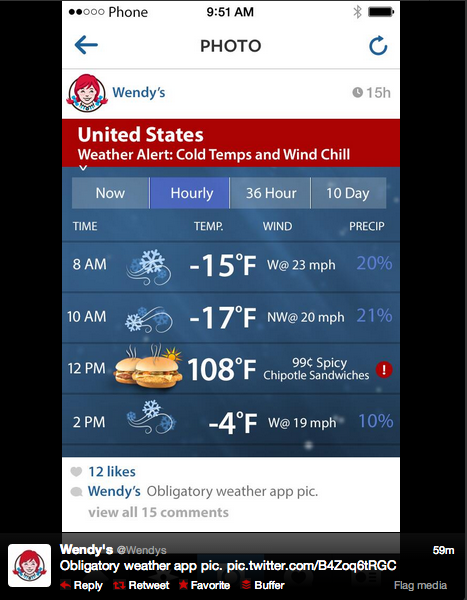 Their photoshopped Spicy Chipotle Sandwich weather app brought them 380 retweets and 402 favorites. Bonus points because the burger chain didn't spam the #polarvortex hashtag. Good job!