Brands Reality Check Predictions for Media in 2014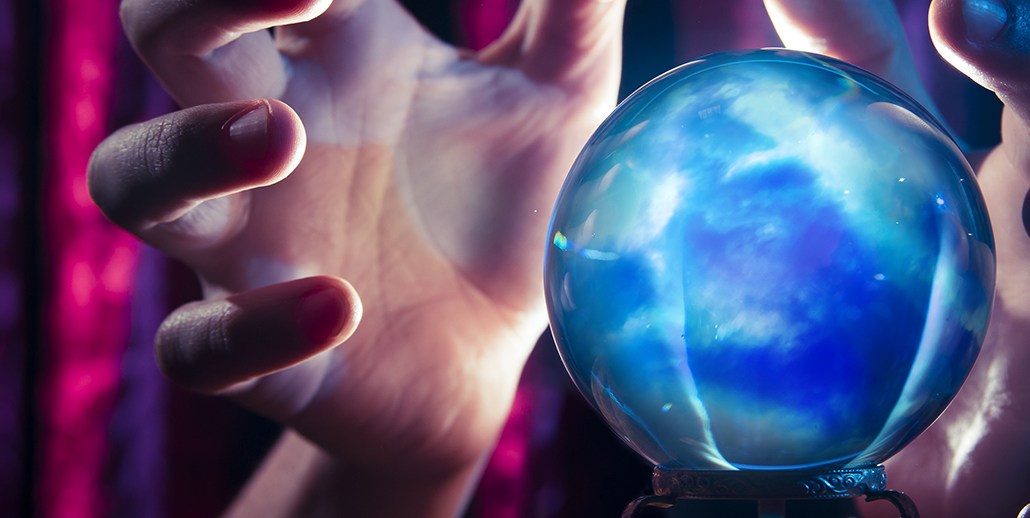 It's almost time to say goodbye to 2013, and that of course means saying hello to a whole roster of digital media trend predictions for the new year. But as far as we know, no one has a crystal ball, and the digital media world changes so quickly that it's hard to really predict much of anything.
That's why Digiday asked some brand executives to weigh in on some of the bigger brand predictions they've heard — and call BS. From real-time marketing actually getting better to brands figuring out storytelling — see why these predictions need a reality check.
Prediction: Real-time marketing will get better. (Prediction #2 from this Search Engine Land list)
Reality check from Aubrey Flynn, brand content director, Ciroc:
"Real-time Marketing will not explode next year. Primarily, because it will take brands and agencies more time to enhance their capabilities to handle creative turnaround. Also, the internal quality-control processes will need to be tweaked in order to respond in real time. Neither of the aforementioned will be turn-key transitions for most companies."
Prediction: The promise of "Big Data." (Prediction #8  in this list from Aloft Group)
Reality check from Eric Johnson, interactive marketing manager, General Mills:
"I love the promise of Big Data (robots! algorithms! programmatic invisible hands!), but it will continue to elude brands for two reasons: Old habits die hard, and the benefits of using the data don't — yet — outweigh the costs of applying it."
Prediction: Brands will finally realize the diminishing value of TV. (Prediction from HORN)
Reality check from Ron Faris, CEO, Virgin Social Commerce Company:
"Thanks to social, the diminishing value of TV is massively overstated. Twitter alone has resurrected linear TV's stature in consumers' attention spans by cleverly integrating into the programming of live viewing. On last week's 'The Voice,' for example, the social community used Twitter to save a contestant in real time from elimination. Twitter's love affair with live network TV will allow advertisers to revisit their media buys without chiseling off as much from network TV — which for the record still accounts for the single largest outlet to get a message out into the market. As long as social junkies still want to be first to brag and bitch, live linear TV watching will still occupy a cozy, coveted spot in the living room."
Prediction: Brands will learn to be human and have a personality on social. (Ben Romberg's prediction in this Guardian list, Prediction #10  in this  list from Aloft Group)
Reality check from Marty St. George, svp of marketing and commercial strategy, JetBlue:
"Part of a brand image is a personality. Brands that have cultivated personalities probably created that personality through their communications tactics, and if they're on social, they're certainly speaking in that same voice. However, for brands that don't have a human element to their brand image, speaking with a human voice in social could well confuse customers!"
Prediction: Digital will continue to be about storytelling and emotional engagement. (Slide 13 in this deck from Jack Morton Wordwide, #7 on this Forbes list)
Reality check from Katherine Patterson, global marketing communications manager, GE Healthcare:
"The opportunity to engage is incredible. But so is the opportunity to harass and irritate consumers to the point where they will avoid interacting with your brand. We can talk about emotional engagement, sure. But remember, emotional engagement also includes negative engagement. Most brands will look at digital as a way to tell a story, but really the consumer needs to hold the power to control it. And that's harder to do and even harder to measure the ROI."
Image via Shutterstock