Best Buy's blueprint for surviving as a big-box retailer in the Amazon age
April 16, 2019 • 4 min read
•
•
Over the past seven years, Best Buy has become an example of how big-box retailers with large physical footprints can remain relevant in the age of Amazon.
That transformation was overseen by CEO Hubert Joly, who announced Monday that he is stepping down as CEO after joining Best Buy in 2012. Corie Barry, formerly Best Buy's chief financial officer, will take over as CEO effective June 11.
During Joly's time as CEO, he laid out a blueprint for staying competitive as the retail industry changed. He led Best Buy through two multiyear strategic plans, Renew Blue and Best Buy 2020, that emphasized using its stores as a vehicle for differentiated customer service as well as fulfillment centers, and building a closer relationship with brands.
The strategy resulted in a sales lift. When Joly took over Best Buy, the company's comparable same-store sales had declined for nearly two years, and the company couldn't figure out how to fend off Amazon from taking a huge bite out of its sales. Under Joly's tenure, comparable same-store sales have risen for the past five years. Last quarter, Best Buy reported revenue of $14.8 billion and net income of $735 million.
"I wouldn't declare complete victory because they're in a pretty competitive category, but the turnaround has been pretty successful," said Steve Dennis, analyst at SageBerry Consulting. "They didn't just go about cutting costs and closing stores — they really thought about what are stores really good at, in concert to what digital and the internet is good for."
"Hubert started literally at a time when the outlook was dim, and so what I appreciated about him was his customer focus," said Michele Azar, Best Buy's former vp of e-commerce, multichannel fulfillment and growth, who left the company in 2017. "His focus and sense of team spirit really unified the company at a time when we needed focus."
Shortly after joining Best Buy, Joly announced a price-matching guarantee. At the time, Best Buy was getting crushed by showrooming — when shoppers enter a physical store to test out a product, and then buy it online from a site like Amazon that typically had cheaper prices. He also unveiled a five-point Renew Blue program that outlined how he would turn the company around: reinvigorate the customer experience, working more closely with vendors, attracting "transformational leaders" and building a greater sense of teamwork among employees, cutting administrative costs, and emphasizing the company's commitment to social good through a recycling program.
Under the Renew Blue banner, Joly sought to build a closer relationship with vendors by developing what he called a shop-in-shop program, which gave brands like Samsung, Microsoft and Apple a dedicated, branded space inside Best Buy stores.
"He ensured the vendors knew they were going to get space, that was really a big change," said Dave Marcotte, an analyst with Kantar Consulting.
By the time Joly had taken over, Best Buy had already added a buy-online-pick-up-in-store option. But Joly also leads the charge in leveraging stores as warehouses, reengineering the backroom operations of Best Buy's stores so they could also ship an item to a customer from the store if a nearby warehouse was out of that item.
And Joly sought to double down on one of Best Buy's existing strengths: Geek Squad. In 2016, Best Buy started piloting a free in-home consultation service, where a Geek Squad member would visit a person's home and answer any questions they have hooking up new products, as well as suggest other tech products for the home.
When Renew Blue expired in 2017, Joly announced Best Buy 2020, a new plan for "expanding what the company sells and evolving how it sells." Joly called for Best Buy to "build a leading position in the smart home market," launching a new program that allowed customers to request Geek Squad support no matter if they bought a device with another retailer, and piloting a new service called Assured Living where customers could use tech to remotely check in on aging parents. To that end, Best Buy acquired medical-alert services provider GreatCall in 2018 for $800 million.
"They have a clear opportunity for doing a much larger, service-oriented business," Marcotte said. 
In a note sent to employees, Joly emphasized that Barry "has been and remains a lead architect of our Best Buy 2020 strategy and our related transformation." Before she took over as chief financial officer in June, she was the company's chief strategic growth officer and also served as the interim president of Geek Squad for a year.
"Corie not only knows the financial health of the company but also was a business leader driving the service's growth," Azar said. "So she knows a very critical component of Best Buy's growth very well and the current business model."
Subscribe to the Digiday Retail Briefing: An email with news, quotes and stats covering the modernization of retail and e-commerce, delivered three times per week.
https://digiday.com/?p=330304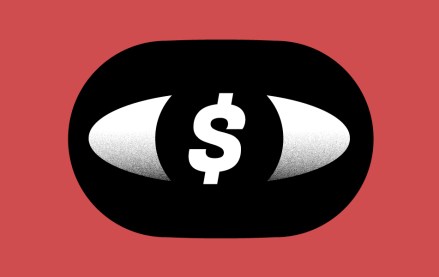 December 5, 2023 • 3 min read
The latest edition of the ANA's programmatic transparency report claims $22 billion can be saved by drastically cutting the ad tech bloat.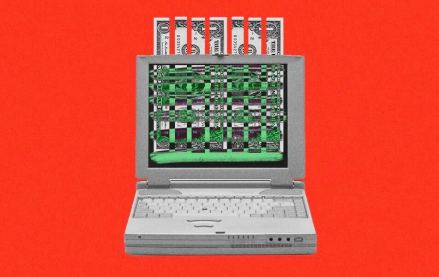 December 5, 2023 • 5 min read
Agency clients still see programmatic as an important part of their marketing budgets. But, overall, the uncertainty around programmatic could be causing them to lose confidence in online display ads as a marketing channel, and, as a result, agency clients are investing less in online display.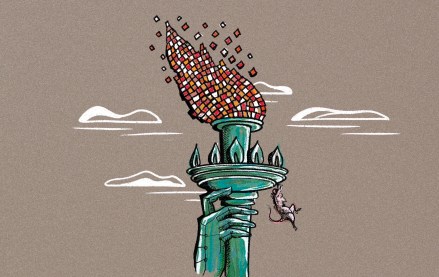 December 5, 2023 • 3 min read
There's a global AI race and different regulations in different countries might be slowing down – or speeding up – innovation. Here is a breakout of how regulations are being shaped on both sides of the Atlantic.