In this week's Battle of the Digital Brands, we look at two of the country's largest pizza chains: Pizza Hut and Dominos. Which one has all the ingredients of digital success?
Pizza Hut:
Facebook: The Yum Brands pizza giant has 7.3 million likes and greets visitors with an image of a cheese-stuffed crust pepperoni pizza. The brand's timeline goes back to the company's founding in 1958 with an image of the first Pizza Hut. Throughout the timeline, pizza lovers can see some history of the company: the first red-roof (1969); the first pan pizza (1980), as well as the first Pizza Hut pizza delivered to the White House (1987) and blasted into space (2001). Links go to photos, mobile apps, email deals, videos, events, careers and international. The company posts images of pizza, as well as contests. The brand recently brought back its popular "Cheesy Bites Pizza" and is using Facebook to introduce 28 mascot-type characters (called the Cheesy Bites Gang) and ask fans to vote on what activities the gang should do.
Twitter: Pizza Hut has 96,500 followers on Twitter. The background image is branded with the Pizza Hut logo and shows an image of a meaty pizza. The company uses its Twitter feed as a customer service tool. A sample tweet: "This is absolutely unacceptable! Please go to http://www.pizzahut.com/phcares with your contact and local store info. We will follow up." While this is the most prevalent interaction, there are a few positive tweets: "we're so happy that we made your experience a good one!" There is little non-@ reply tweets, little information and little linking on the feed.
YouTube: Keeping with the digital branding, there's a giant pizza on Pizza Hut's YouTube channel. There are 31 videos that have been viewed 933,000 times. It has 1,000 subscribers. Finally, a brand that houses some of its commercials on the video platform. Viewers can see a Tim Tebow or Reggie Bush commercials. Behind the Scenes videos — pizza instructional and even company spotlight of employees — also populate the video feed. Still, with only 31 videos archived in the last two years (though the company did create the page in 2006), there's always room for more.
Mobile Site: Pizza Hut has a mobile optimized site: The company's logo of a red roof, as well as image of a pepperoni pizza are on the top half of the screen. Below that, visitors on the go can order carryout or delivery by entering your city, state or ZIP code. People can also log into their Pizza Account or even download the Pizza Hut app.
Mobile App: Pizza Hut's iPhone app lets users order from a full menu (and can create personalized options), save previous orders, find daily specials, allow visitors to order without signing in, has credit card options.
Dominos:
Facebook: Dominos has 6.6 million likes on Facebook. The company has been trying to shed its image of a low-grade pizza company through its artisanal pizzas, and this is the image set as the company's Timeline photo. The timeline starts in 1960, when it was a pizza place in Ypsilanti, Mich., and was called Domi-nicks. Photos show the company's transformation to Domino's in 1965 and then jumps to the 1980s when it became a global brand, dominos logo and all. Links on the page go to photos, videos, events, a game that also serves as a donation-device for St. Jude's, links to Dominos around the world, free Android phone (with sign up of 2-year service, plus data plan), and a place to offer ideas — which fits in nicely with the brand's new push towards transparency. Posts are frequent and include images of, what else, pizza, as well as engagement tactics, such as asking questions to its audience.
Twitter: For a brand (or even person, for that matter) Dominos is a prolific Tweeter, registering 10,300 tweets as of this writing. It has 130,000 followers and uses the social network as a way to interact with its audience beyond customer service. There are plenty of customer service tweets, but also a healthy dose of @ replies and information sharing — links and just using the stream for brand-awareness thoughts, such as: "#Playoff time! GAME. ON. Now who's hungry? #PIZZAPARTY" in regards to the NHL and NBA playoffs. Keeping with the brand imagery, the avatar and background image include the brand's domino logo. There's also a shot of one of the artisanal pizzas in the background (which also directs people to its Facebook page).
YouTube: There are 2,000 subscribers to the pizza chain's YouTube feed. Its 41 videos have been viewed 4.7 million times. Videos include some behind the scenes videos, as well as job recruitment videos, corporate identity videos, videos thanking customers, and videos highlighting its pizza tracker themes (as voted on by Facebook fans). What's missing are the commercials. This would be a great home for the Noid. But maybe Dominos wants to avoid the Noid?
Mobile Site: The Dominos mobile site — via the iPhone — prompts users to download its app. If you click "No thanks" it takes you to a mobile optimized site that lets you order from its menu, find a store, get coupons, track your order and log in to your account.
Mobile App: Dominos iPhone app lets users order from the app, find coupons, remembers your order and most recent store, takes credit card and use Domino's Tracker to follow your order from "the make line" to delivery.
Conclusion:
Social: Both companies use the social landscape to complement broader advertising messages. But Dominos gets the nod because it uses each platform to highlight the brand's current message of transparency. It has undergone a complete metamorphosis since the April 2009 scandal where employees did some unsavory things while in the kitchen of a store.
Mobile: There are too many similarities between each brand's mobile presence. However, since Dominos lets hungry customers track the process, from placing the order to when it's being made to when it's being delivered, we declare Dominos, King of the Pizza chains.
https://digiday.com/?p=12218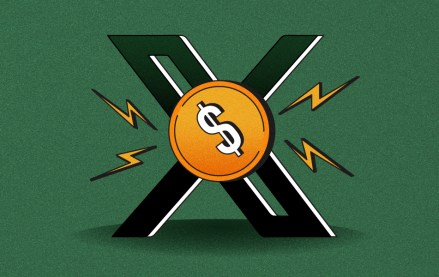 December 4, 2023 • 4 min read
Less competition for ad inventory means lower prices, but at the cost of associating with a platform facing ethical challenges.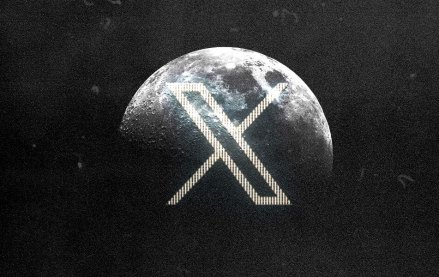 November 30, 2023 • 4 min read
In the packed DealBook conference in New York yesterday, owner Elon Musk bluntly told them to shove it.
November 30, 2023 • 2 min read
WorkTok, or CareerTok, is in full force. Combined, those hashtags on TikTok have over four billion views and it is benefiting Gen Z.